Additional Outside Resources supporting "Why Mindfulness in Education"
This resource list supports information presented on my page "Why Mindfulness in Education?" while I begin to establish Mindfulness programs throughout San Luis Obispo County and Northern Santa Barbara County.  I want to keep a list of important, informational articles and resources for myself as well as to share with others, all in one place. Please let me know if you have any questions or if you are interested in piloting a program in your classroom, school and/or district, or other youth/family related programs.
I will continue to add to this list over time so be sure to check back!
~Dee DiGioia, Mindfulness Educator & Coach in Los Osos, CA
"When we look at low performing schools it's not that these children are unable to learn, it's that very often they are unavailable to learn." —Jean-Gabrielle Larochette, elementary school teacher
ADHD & Mindfulness: An Interview with Lidia Zylowska MD
Daily Meditation: A Bold Approach to Reducing Student Stress
Effects of Mindful Awareness Practices on Executive Functions in Elementary School Children
Healthy Habits of Mind (video)
How to Teach Kids About the Brain: Laying Strong Foundations for Emotional Intelligence 
Integrating Mindfulness Into Education
Integrating Mindfulness & Social-Emotional Learning Programs 
Low-Income Schools See Big Benefits in Teaching Mindfulness
Meditation Helps Lower Truancy and Suspensions
Meditation transforms roughest San Francisco schools
Mental Health In Schools: A Hidden Crisis Affecting Millions Of Students
Mindfulness in Education Research Highlights 
Mindfulness in the Classroom: How it helps kids regulate behavior and focus on learning
Mindfulness practices buoy students in Sacramento's Einstein Middle School
The Mindful Revolution: Exploring How Mindfulness Can Transform Education (video)
Mindful Youth Leadership Transforming School Culture at El Cerrito High School
Mindfulness: Youth Voices (video)
Miserable Children, Workforce Resilience and Why We Need Mindfulness In Schools 
More Mindfulness, Please: On Bringing Mindfulness into the Classroom 
Risking Peace at a Troubled School
School Stress: Rescuing Our Children
Sixth Graders on Mindfulness (video)
Slowing Down to Learn: Mindful Pauses That Can Help Student Engagement
The Skills Colleges and Employers Are Looking For
Stress is making our children ill; here is what we can do about it 
Teach Mindfulness, Invite Happiness
Teen Brain Benefits from Mindfulness Training
THIS TIME WITH FEELING: INTEGRATING SOCIAL AND EMOTIONAL DEVELOPMENT AND COLLEGE- AND CAREER-READINESS STANDARDS
The 3 Arguments for a Focus on Well-Being
UW-Madison helps students learn through well-being exercises (video)
When Mindfulness Meets the Classroom
Why Children Need Mindfulness Just As Much As Adults Do 
Why meditation should be taught in schools 
Why Our Children Should Be Taught to Meditate in School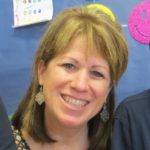 ~Contact Dee DiGioia, Mindfulness Educator and Coach in Los Osos, CA