~ Mindfulness for Schools ~
YOUth Enrichment Programs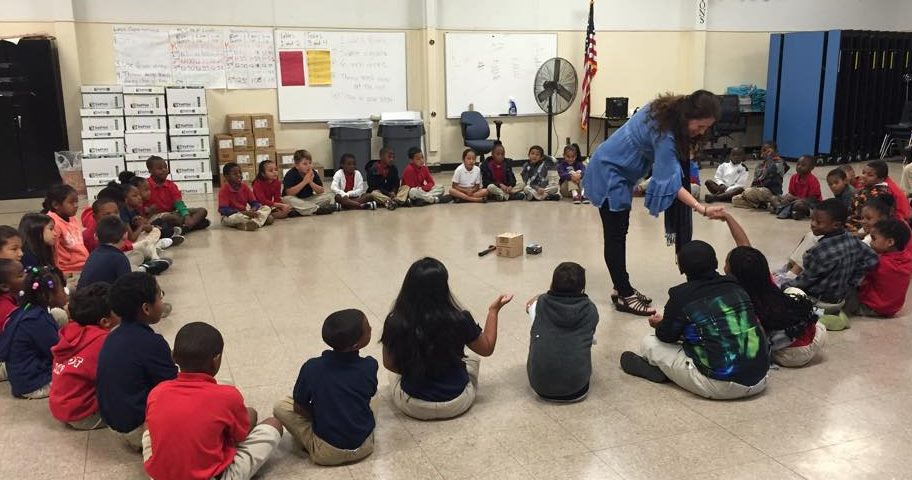 Mindful Kindful YOUniversity offers classroom and school-wide Mindfulness Enrichment Programs integrating evidence-based strategies and practices of mindfulness, movement & yoga, and social emotional learning to develop the essential life skills of emotional intelligence, or "Sm'Heart skills" — the essential education for responding more skillfully to life in the 21st Century!
Mindful. Kindful. Skillful.
PILOT CLASSROOMS WANTED!
Choose from a variety of options which best meets your needs.
Dee DiGioia is a certified Mindfulness Educator ~ learn more about Dee and her 30+ years working with youth
WHERE?

 
San Luis Obispo County and Northern Santa Barbara County
Community programs and private coaching options are also available. 
WHO?
For YOUth: 
Elementary School
Middle School
High School
Charter School
Alternative Education
Special Education
Also for YOUth Programs (Scouts, Sports, After School, etc)
Options for Staff Development Component 
Options for Parent Component 
In one generation we can begin to transform families and communities to living more mindfully, kindfully, and skillfully.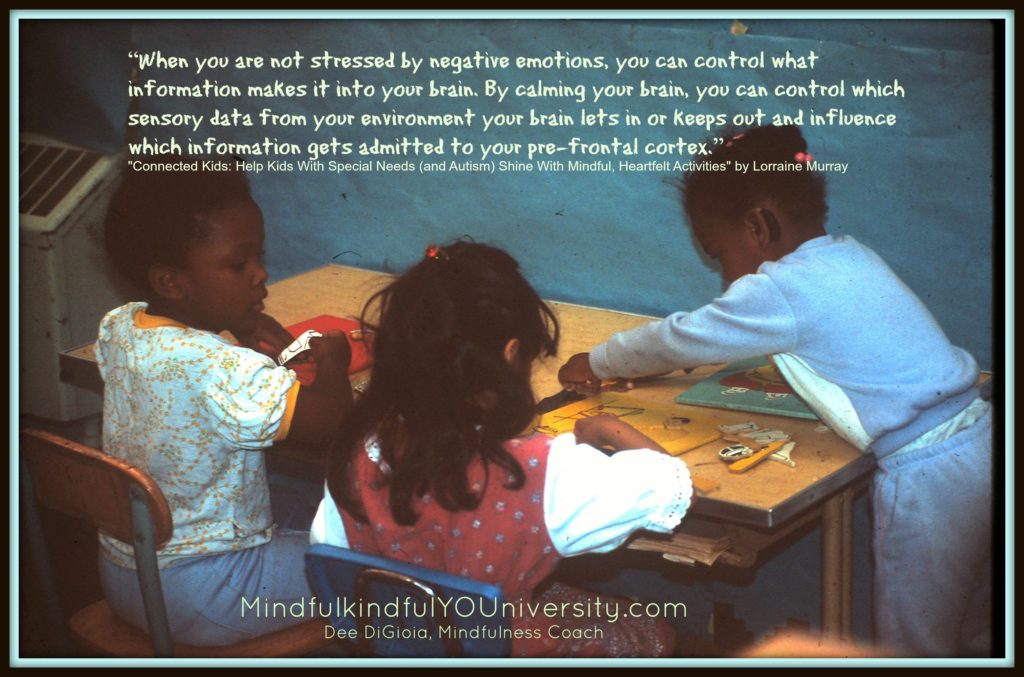 WHAT?
Research-based Mindfulness and Movement Program: MK YOU offers a YOUnique mindfulness and movement program to contribute to a safe and supportive school community in classrooms from kindergarten through 12th grade. The program weaves the evidence based Mindful Schools Curriculum (designed for under-resourced public schools facing high turnover rates and toxic stress: simple, effective mindfulness practices that can be integrated into the school day and adapted for diverse environments) with a variety of other effective programs, curriculums, techniques for teaching simple, effective mindfulness and movement practices to develop social-emotional learning & emotional intelligence. Different modes of experiential and reflective learning are offered thru literacy, movement, yoga, music, art, drama, and exploration.
Integrate into the busy school day: The practices are designed to be integrated into the school day, and across environments. Staff will learn a common language and have "tools" at their disposal.  Mindfulness can be linked to common core standards.
Healthy Habits: Each student will commit to weekly intentions to practice the healthy habits to become leaders who help will make the world a better place, beginning with their world within their own bodies and rippling to their relationships at school, at home, and in their communities.
Customize for Your Classroom: Emphasis can be customized to address your classroom/school needs, including bullying prevention. I am a published author and bullying prevention specialist (founder of "Caring and Courageous Kids"). My training includes "trauma informed" practices. I have worked with large groups and individuals for 30+ years serving youth with social, emotional, behavioral, and communication challenges, and have pioneered mindfulness programs in schools in Northern CA before moving to the Central Coast of California.
"The neural pathways in the brain that deal with stress are the same ones that are used for learning. Schools are realizing that they have to help kids understand their feelings and manage them effectively. We, as a country, want our kids to achieve more academically, but we can't do this if our kids aren't emotionally healthy." ~Marc Brackett, director of the Yale Center for Emotional Intelligence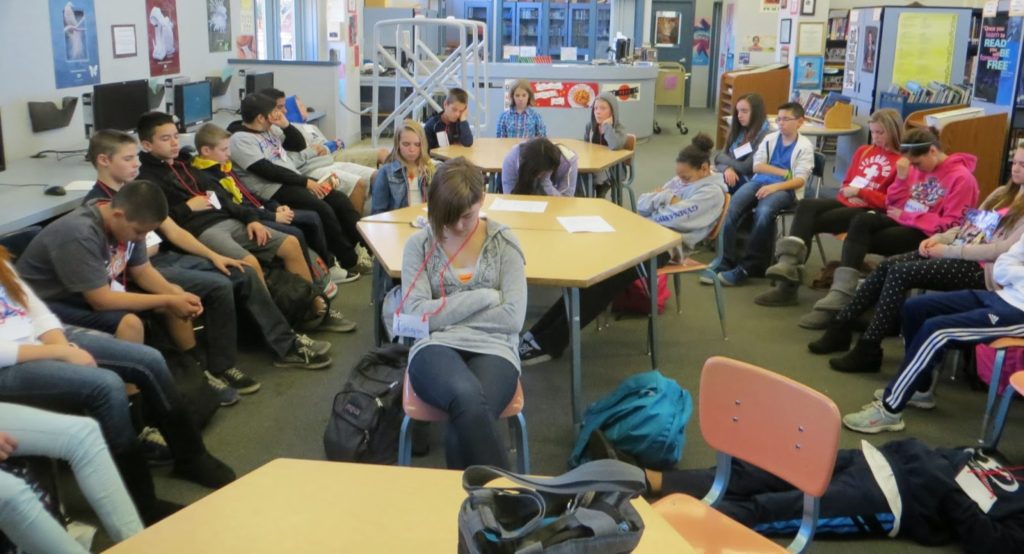 WHY?
Mindful Kindful YOUniversity was founded to address the challenges youth face in school and in life, which interfere with learning, relationships, and mental well-being, such as:
stress, overwhelm;
self-awareness;
distraction, impulse control, difficulty focusing;
bullying and social issues;
difficult emotions — anger, anxiety, depression, etc.
MK YOU equips and teaches students HOW to cultivate the inner resources, or "superpowers" for reducing stress and experiencing more balance, resilience, over-all well-being. These positive experiences will transform social dynamics at school, at home, and in the community! These are skills for life!
We hope that our childrens' stress levels will fall and physical awareness will rise but how often do we teach them how to create these changes?*
We hope that our childrens' will be able to pay attention and tune out distractions but how often do we teach them how to do this?*
We hope that our childrens' will be happy and able to regulate difficult emotions but how often do we teach them how to achieve this state of being?*
We hope that our childrens' will be kind and refrain from judging others but how often do we teach them how to achieve this state of being?*
There are numerous benefits and the program will empower youth with the confidence for facing the challenges and stresses in life today by cultivating healthy life skills & habits for positive attitudes, behaviors, relationships, as well as resilience for well-being and success throughout all stages of life. We begin with an exploration for understanding oneself (thoughts, emotions) in order to understand our connection and commonality with others.
Sm'heart Skills for Resilience and Well-being
"I can't tell you how much my students benefited from the Mindfulness sessions Dee DiGioia would do with them. Many of our students had difficulties channeling emotions due to various reasons, but through their learning of how to be mindful they were able to figure out alternative ways to handle stressful situations. It's truly a testament to the program, and to Ms. DiGioia, when students can utilize the Mindfulness strategies on their own inside and outside the classroom."
~Michelle Castelli, 2nd Grade teacher, PS7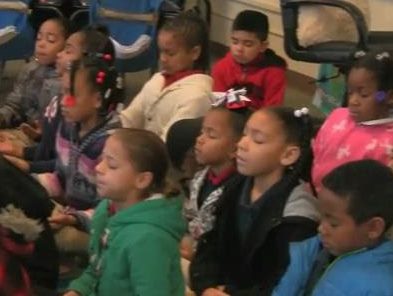 PILOT CLASSROOMS WANTED!
Choose from a variety of options which best meets your needs.
Dee DiGioia is a certified Mindfulness Educator ~ learn more about Dee and her 30+ years working with youth
"It was such a pleasure working with you Dee! You are a fabulous human being and the work you did with our kids in "Circles" was so so transformative! Keep up being sunshine, this place really needs you!"
~Emma Shandy, 1st grade teacher at PS7
Mindfulness is a foundation for social emotional learning. When children learn to pause, connecting heart and mind, they respond more thoughtfully, creatively, responsibly, and compassionately. They learn that experiences don't have to overwhelm them and they can learn to remain calm and centered through life's ups and downs, beginning at home and in school. Consequently their emotional intelligence is growing up with them, leading to improved self-awareness, self-management, social awareness, relationship skills, and responsible decision making.
~~~~~~~~~~~~~~~~~~~~~~~~~~~~~~~~~~~~~~~~~~~~~~~
See our other pages, including: