Am I being too sensitive?
"Am I being too sensitive?" The thought crossed my mind the other day following an upsetting incident near the end of my walk on the beach. I dug deep within and listened for my answer. What came up was a mighty voice roaring within — "I would rather be 'too sensitive' than not have any, or enough, sensitivity!" I was fighting through some tears and trying to calm my agitated mind and distraught heart.
I had just encountered three children, likely siblings, ranging from about 5 years to 12 years, who were taunting a very sick seagull. I had seen the seagull earlier when I first started my walk – I named him "Salty" because he reminded me of an old sailor who had a rough life at sea. He was discolored and looked like he may be blind on one side. And now I could see that he couldn't fly because he was trying to escape from the taunting but all he could do was waddle and then he clumsily stumbled as the children approached closer and closer with youngest child repeatedly throwing fists full of sand at him. All 3 children laughed in unison at him as he fell head first into the dune and was desperately trying to upright himself. That laughter sent chills down my spine and I am tearing up as I write this. They continued to approach him and taunt him. When I first saw this I was a distance away and ran to catch up to them shouting "HEY!! STOP!!!" in hopes my voice would stop them. By the time I got close enough, they were just a few feet from Salty.
My adrenaline was running high and I was trying my best to remain calm, but firm and "be the teacher" – at this point just trying to get them to stop from throwing sand and terrifying Salty any further. Inside my mind I'm screaming "Stop being so mean!" but when I spoke, I blurted out things like "that's unkind — he's sick– how would you like it" … They looked a little startled but then seemed to ignore me, moving away a bit but simply changing their route and circling around the mound where Salty was still trying to upright himself. OMG- if only I could scoop him up and take him to a safe place! I could see that their parents were a distance away, out of range of being able to talk to them, but they had their eye on me. "Why were they not getting up?" I wondered. Conflicted whether to continue protecting Salty from the children with my "I'm watching you" stares or leaving to talk to the parents, finally the father got up and came to me. I explained to him what I was saying to the children, thinking that he might thank me. He told me I "didn't need to do that" and it's "just kids being kids chasing birds"!!!! I'm pretty sure he wanted to tell me "Don't be so sensitive…" I argued that I did need to say something because it hurt my heart and I wanted to help the sick bird who was unable to fly away. I could see we weren't going to agree on this matter — he just didn't seem to care that his children were doing this — so I finally walked away after arguing my point. It looked like the kids had stopped approaching Salty… I'm not sure – I had to leave because my heart was bursting with a flurry of pain, frustration, anger and I just wanted to scream to the world "BE NICE!!!!"
This situation brought up lots of pain for me. The children taunting Salty reminded me of my younger days of being bullied. It reminded me of my students I have worked with who have been bullied. It reminded me of my two ex's who were unkind and taunted my dogs and treated me with disregard. It reminded me of my "ex" stalking me and me running in fear. It reminded me of the insensitivity in the daily news across the world. The father's callous response reminded me of family members when I was growing up telling me "don't be so sensitive…" as though being "so sensitive" was a negative trait. That father's insensitivity reminded me of my own father who told me not to be "so sensitive" and yet he would become enraged and whip me with a belt. It reminded me of the judge who ignored my plea a restraining order against an "ex". I tried to explain, in my then small voice, that he often taunted my dog, which was one of many reasons for leaving. Any judge should understand the patterns of abusive behavior:
Studies have shown that children learn cruel and violent behavior from those around them, and that animal abuse often precedes violence toward other people. Indeed, in almost every major act of violence, from the Columbine massacre to serial killings, authorities have found animal abuse in the perpetrator's background. This common origin of violence perpetrated against animals and against people makes it imperative that we teach compassion and demonstrate concern for all living things. By the time young people exhibit cruel behavior toward animals it is often very difficult to change that behavior, making it essential that adults in every part of the community help children learn to treat animals with kindness. While not every child who is cruel to a pet grows up to be a criminal, there is a strong correlation between cruel behavior toward animals and lack of empathy for human beings. *
I have healed many layers of trauma over the years, but every now and then, a situation like this triggers trauma stored deeply within and I have to take some time to gently navigate through the waterfall of emotions. I have grown to embrace my sensitivity and have learned that I actually am considered a "Highly Sensitive Person" (see resources below to learn more). This gift, yes, gift, has helped me attune to others, especially in the work that I do as a life coach. And this sensitivity seems particularly heightened with animals. I am no longer ashamed of it. I still cry if I let myself think about the Bambi story or the Dumbo story. I can't go to a circus or a zoo. I can't watch any commercials, shows, movies about animals suffering. When my two now grown-up sons were little, and also when caring for my daycare children, I always modeled and taught kindness, compassion and respect for animals. I never allowed them to taunt animals or even to chase birds — I know — some of you are thinking "don't be so sensitive" or "it's normal and what kids do" – but I didn't allow or tolerate it and I'm not sorry. I always used this as a learning opportunity to help my children, or children in my care, cultivate compassionate hearts. I simply explained that it would be terrifying for the birds and taught them to be curious and to fill themselves with awe and wonder, and to observe rather than chase. My two sons, now adults, are the most compassionate and kind human beings. MK YOU's youth programs provide a great opportunity to discuss compassion towards people and animals. I am honored to work with many highly sensitive children and teens in my personal coaching program. And I will never hesitate to stand up and educate when opportunities like this arise, especially when others, like Salty, do not have a voice.
As I walked away from this situation I was trying not to cry. But I did. As a salty tear rolled down my cheek I sent some loving wishes and said "This one is for you, Salty – may you be free from suffering! May these children think twice about their actions in the future. May all children and adults be more sensitive."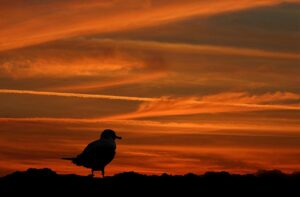 Sensitivity: sensitivity to emotional feelings (of self and others) // sensitivity leading to easy irritation or upset // refined sensitivity to pleasurable or painful impressions // emotional or moral sensitivity (especially in relation to personal principles or dignity) // insight, perceptiveness, perceptivity, a feeling of understanding // the experiencing of affective and emotional states
"If you have men who will exclude any creatures from the shelter of compassion and pity, you will have men who will deal likewise with their fellow men."  –Saint Francis of Assisi
Updates:
I have disabled comments on my blogs due to ridiculous amounts of spam. If you would like to share your thoughts or have questions about my services, feel free to email me. ~Dee
After sending out my blog in a newsletter, I received this email response:
No you're not too sensitive! You're One of God's lightworkers who's here to teach others how to show LOVE. And in that situation you did the best you could. That Dad is lucky I didn't come across them or he would've gotten an earful – some people are so maddening. They see cruelty as children playing. So sad! Think how they must treat those children and deal (or more like not deal) with their emotions. My heart went out to old Salty in that story. Poor old bird being tormented by poor neglected (emotionally at the least) children. Glad you were able to derail their sick "play". Ugh it's just so sad people think cruelty is perfectly fine. Stay sensitive Dee. ~VM
See related and follow-up blog:
More resources on this topic from others:
This song always touches me deeply:
Nurturing Children's Love for Animals
Teaching Children Compassion Toward Animals – The Most Important Lesson of All
VIDEO: The incredible story of how leopard Diabolo became Spirit – Anna Breytenbach, "animal communicator"
21 Signs That You're a Highly Sensitive Person
What It Means to Be a Highly Sensitive Person
Your Highly Sensitive Child Is Normal. No Wait, She's Extraordinary.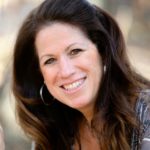 Dee DiGioia, founder of Mindful Kindful YOUniversity, offers Mindfulness-based Social-Emotional Learning Programs across San Luis Obispo County for youth and adults to learn and engage in practices of
mindfulness
 and movement grounded in science and backed by 
research
  to support mental and physical health and well-being. Respond more skillfully to life in the 21st Century!
Stay up to date on announcements of classes and events: