Yesterday when I saw the news headline "What The Michelle Carter Conviction Means For YOUR Kids" my heart hurt deeply for all the humans impacted by this horrific event of bullying. If you aren't familiar with the news, Conrad Roy commit suicide after a series of texts from his "girlfriend" urging him to do so. "The ruling states that Carter's "virtual presence" at the time of the suicide and the "constant pressure" she had placed on Roy, who was in a delicate mental state, were enough proof for an involuntary manslaughter charge."
The author urges discussions, including "We need to keep an open dialogue with our kids about this stuff.  Was there anyone else out there that could have helped Conrad Roy? Was there anyone else out there who could have helped Michelle Carter?" Yes! These are the questions we must never stop asking. The topic is timely again and again and again until these events stop happening.  More importantly, there are ways to build these discussions into daily life in our classrooms and in our homes and in our communities while also providing the tools and life skills to support the well-being of everyone. Everyone.
"Mindful Kindful YOUniversity" featured in the article "Digital Citizenship" ~

"New Times" of San Luis Obispo County
Last week I was interviewed for the article "Digitial Citizenship" ~ (you'll find a full piece towards the end: "A deep breath in"). I love how the author Karen Garcia thoughtfully raised some important questions on the use of, and the responsibility for, using technology.  The resource officer she interviewed said that "impulse control is something missing from a lot of the students he interacts with."
The research shows that mindfulness training over time integrates the brain and strengthens the important executive functions that support emotional and social intelligence, including impulse control. This is why I teach mindfulness!!! The research on neuroscience has the potential to revolutionize education while it validates the importance of whole-child education. Mindfulness programs in school will provide the learning and practice opportunities throughout the day to cultivate self-awareness, self-management, social awareness, relationship skills, and responsible decision-making which are the five interrelated sets of cognitive, affective and behavioral competencies identified by The Collaborative for Academic, Social, and Emotional Learning (CASEL).
In the "Digital" article, Garcia writes about me~  "Sitting in Sally Loo's Wholesome Café, customers chat and push buttons on their keyboards while employees wash dishes and take orders. DiGioia closes her eyes and then opens them, taking in a breath, she shifts her focus to "the really pretty flower paintings on the windows" of the café—blocking out the commotion all around her."  What she didn't explain is that I was demonstrating a simple grounding technique when feeling stressed. The power of a few slow, deep breaths shifts our brain from the stress response, or the sympathetic nervous system, to the parasympathetic nervous system. Also by looking around and coming into our senses such as visually identifying something you see (the flowers), smell (the coffee), hear (the music), feel (the cool air from the fan) ~ all of this is grounding us or signaling our brain "all is well". These are the kinds of techniques that can help anyone during difficult every day situations.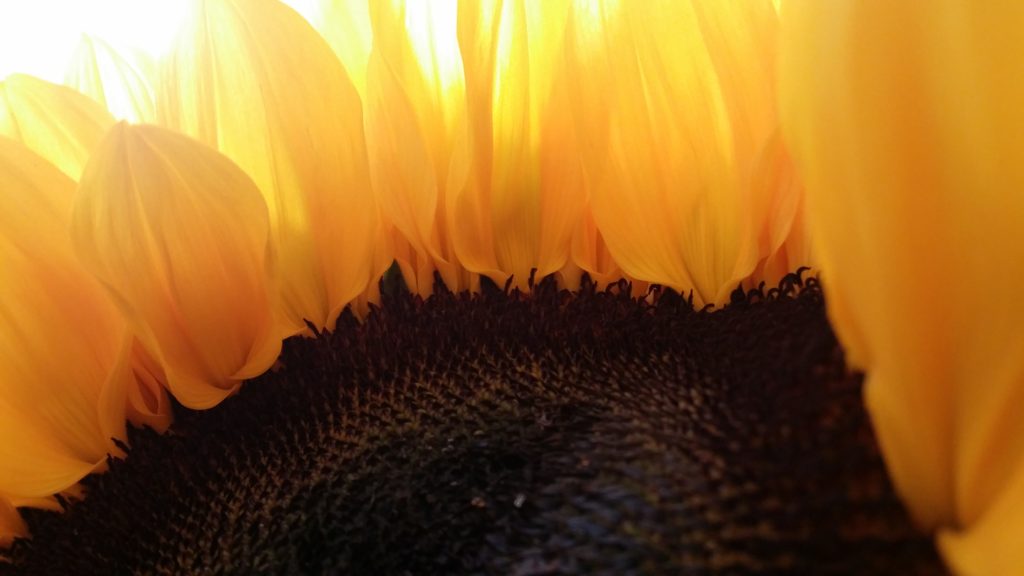 DiGioia noted that mindfulness is hard to quantify, so schools often hesitate to implement such programs. "Schools want measurable test scores that display progress, but mindfulness aids in personal growth over time," she said.
What I have found so invaluable is the actual carved out time to have the important discussions with youth of all ages on bullying, feelings, compassion, etc. More importantly, it is essential to provide the opportunities to practice the skills to develop these competencies.  If we are preparing youth for their future, I can't think of anything more important than providing educational programs to address the emotional intelligence skills! Research also shows that people who have high Emotional Intelligence (EQ) skills are the ones who are happier and more successful in all areas of life because they will be better equipped to handle and overcome any challenges that come their way by responding to situations from a positive, calmer, more centered space. These skills can't help but impact every area of life and in every growth stage of life from youth to adult.  I have no doubt that mindfulness and social emotional learning programs positively impact youth because I had the opportunity to provide these programs where I lived prior to moving to the Central Coast of CA and children self-reported how mindfulness and our classes helped them!  This is why I am now more passionate than ever for creating programs for youth (and adults) in schools and in our communities to learn and practice these essential life skills. Mindful. Kindful. Skillful.
~~~~~~~~~~~~~~~~~~~~~~~~~~~~~~~~~~~~~~~~~~~~~~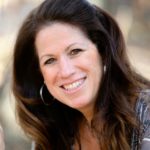 Dee DiGioia
, Certified Mindfulness & Life Skills Coach and Consultant
MK YOU offers mindfulness programs for youth, educators, parents, and community members using evidence-based practices of mindfulness, movement, and social-emotional learning to help reduce stress while cultivating the inner resources needed for well-being in San Luis Obispo & Northern Santa Barbara Counties via community programs/classes/workshops, personal coaching, professional development, mini-retreats, and more. After pioneering a successful mindfulness program for K-5 classrooms at an inner city charter school in Sacramento, CA, Dee hopes to develop programs in our local schools here on the Central Coast of CA.  Contact Dee to learn more.

Sm'Heart Skills: The essential education for responding
more skillfully to life in the 21st Century!
Also in the news today~
The iPad is a Far Bigger Threat to Our Children Than Anyone Realizes
"The American Academy of Pediatrics recommends no screen-time for children under two and a maximum two hours a day there-after. This is not just due to a proven link between screen-time and attention disorders, but because it eliminates other activities essential for building healthy bodies and brains."