Did you ever have a "light bulb moment" and want to run to the top of a mountain and shout it out for all the world to know? Yeah. Me, too! I've actually been having a cascade of those moments in the last year or more and just the other day I had another big one which I would like to share with you…
and the world!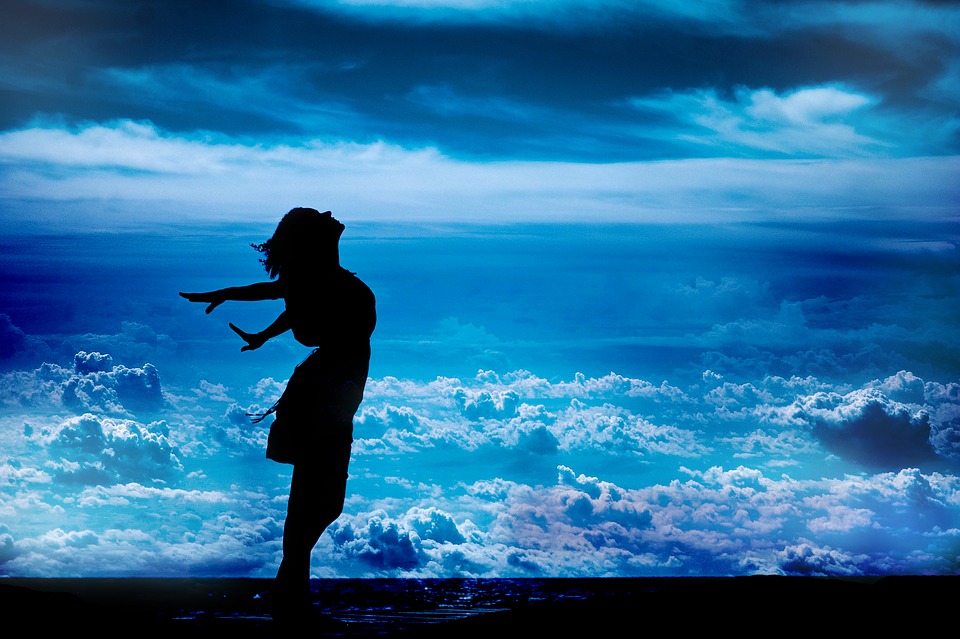 June marked the end of a chapter for me in special education to move forward with my vision of creating mindfulness programs for youth in schools and in the communities in and around where I live on the Central Coast of CA. Why would I leave a "comfy" paid job for an unknown future? Because mindfulness has transformed my life, the stress of my job was affecting my health (as mentioned in my last blog), and mindfulness has also changed the way I look at what is fundamentally important in raising & educating our children at home and in schools. Mindfulness has a myriad of benefits which I have seen first hand with the youth (and adults) I have already shared it with (in special education and in my mindfulness program initiated at an inner city school in Sacramento, CA). 
"Education is what remains after one has forgotten what one has learned in school."
~Albert Einstein
Problem ~ creating awareness:
Most educators, administrators, and parents today are unfamiliar with mindfulness. Mindfulness has been my area of focus for many years now, and I find it invaluable in my work with students and with the adults I have shared it with so I have been trying to figure out the best way to create awareness and help parents and educators understand the benefits of  "mindfulness" for youth (as well as for themselves). Schools around our country are already implementing successful programs and recognizing its tremendous benefits. By creating this awareness, it will help mindfulness become more mainstream as a viable and essential option in education. Mindfulness provides a foundation for education because it contributes to optimal conditions for learning and teaching.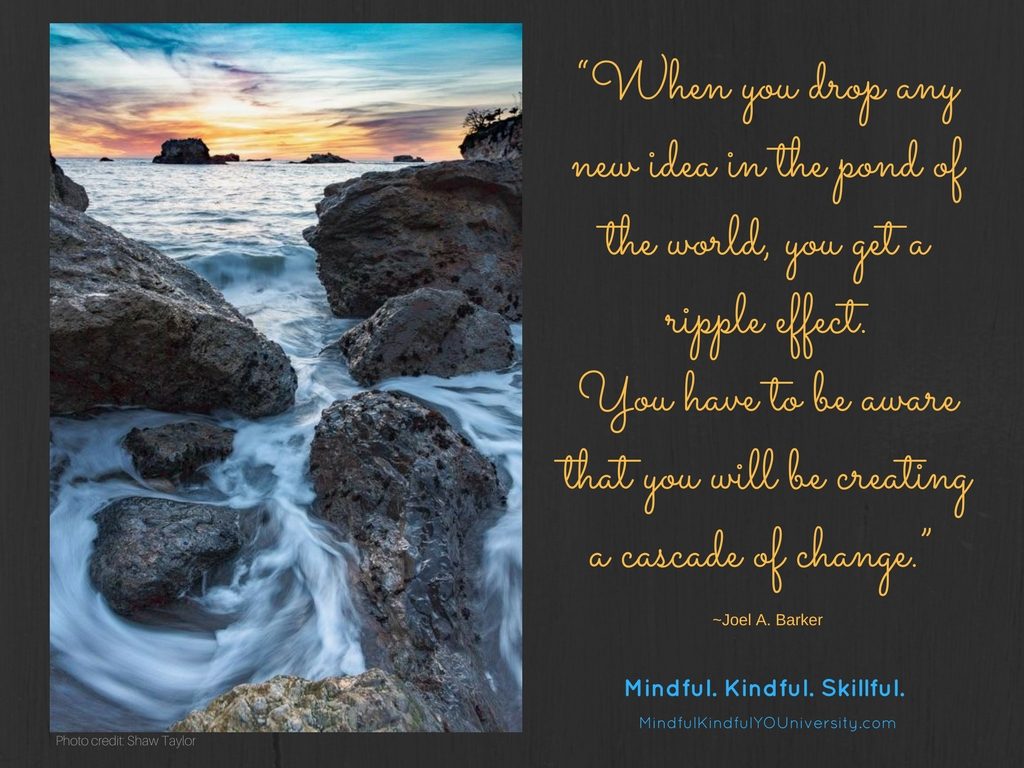 Solution ~ (here's the light-bulb moment):
I made a decision to launch a global campaign initiative and I have invited mindfulness educators from around the world to help with the planning stages. Let me introduce:
~ An international collaboration of mindfulness educators in our local communities
to raise awareness on the benefits of mindfulness programs in schools and youth groups in our communities.
The first annual event will be held November 11-17, 2017.  Although it is an international event, each local chapter will plan their own ways of celebrating in their communities which may be one day to all 7 days. Right now we are in the planning stages and I will share more details very soon!!! If you would like to help me organize for this weeklong event for our community in San Luis Obispo/Northern Santa Barbara Counties, please contact me!!! I am very excited for the potential impact these ripples could create. May it become a cascade of positive change!
"Vision without action is merely a dream.

Action without vision just passes the time.

Vision with action can change the world."
~Joel A Barker
~~~~~~~~~~~~~~~~~~~~~~~~~~~~~~~~~~~~~~~~~~~~~~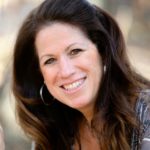 Dee DiGioia
, Certified Mindfulness & Life Skills Coach and Consultant
MK YOU offers mindfulness programs for youth, educators, parents, and community members using evidence-based practices of mindfulness, movement, and social-emotional learning to help reduce stress while cultivating the inner resources needed for well-being in San Luis Obispo & Northern Santa Barbara Counties via community programs/classes/workshops, personal coaching, professional development, mini-retreats, and more. After pioneering a successful mindfulness program for K-5 classrooms at an inner city charter school in Sacramento, CA, Dee hopes to develop programs in our local schools here on the Central Coast of CA.  Contact Dee to learn more.

Sm'Heart Skills: The essential education for responding
more skillfully to life in the 21st Century!