Mindful Kindful Communities
YOU are invited to join the global movement on awakening mindfulness and compassion in every thought, word, and action in daily living.
Mindful Kindful YOUniversity (MK YOU) will be delivering mindful and compassionate community programs for the well-being of individuals and the community as a whole, for anyone living in or visiting our community.
MK YOU invites communities to bring mindfulness and compassion to life in practical, specific ways through compassion-driven actions — in neighborhoods, businesses, schools and colleges, healthcare, the arts, local government, peace groups, environmental advocacy groups, and more.
"We cannot live for ourselves alone. Our lives are connected by a thousand invisible threads, and along these sympathetic fibers, our actions run as causes and return to us as results." ~ Henry Melvill
The vision of Mindful Kindful YOUniversity is mindfulness education programs flourishing across each of our communities, with every community member having access to learning and practicing the essential life skills proven to potentiate well-being, happiness, and success throughout all stages of life. By practicing mindfulness and compassion in our daily living, each one of us is positively contributing to a thriving, resilient, and compassionate world beginning with ourselves, and in our relationships at home, school, and in our communities.
COMING IN NOVEMBER:
As explained in "Creating a Cascade of Positive Change" I made a decision to launch a global campaign initiative and I have invited mindfulness educators from around the world to help with the planning stages. Let me introduce: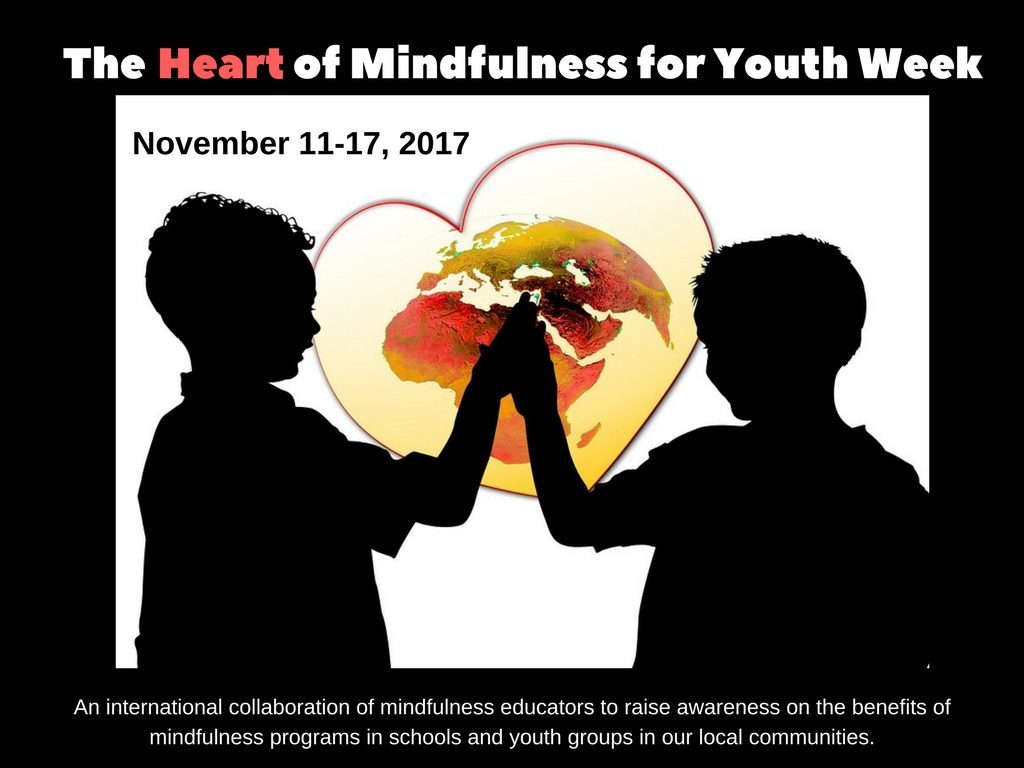 Although it is an international event, each local chapter will plan their own ways of celebrating which may be one day to all 7 days. Right now we are in the planning stages and I will share more details very soon!!! If you would like to help me organize for this weeklong event in San Luis Obispo/Northern Santa Barbara Counties, please contact me!!!
More information coming soon!
 See our Adult and Youth Programs and Services.
CONTACT DEE IF YOU ARE INTERESTED IN JOINING OR HOSTING a CLASS, TRAINING, WORKSHOP in your facility/office, workplace, or organization in San Luis Obispo/Northern Santa Barbara Counties.
Will travel for out-of-the-area for workshops, Professional Development Trainings, conferences.
Additional related articles or videos from others:
A Question for Mindfulness Practitioners ~ How does personal transformation connect to societal transformation?