Fill Your Well ~ Retreats for Well-Being
Offered year-round in various locations in San Luis Obispo County. Visitors to the beautiful central coast of CA are welcome! 

Check our CALENDAR or stay up to date on all of our announcements and updates from the YOUniversity, including our retreats:

Mindful Kindful YOUniversity offers mini-retreats for busy people to UNPLUG and to benefit from simple, relaxing, and effective mindfulness-based stress-reduction and essential self-care practices to rest, replenish and restore balance in your nervous system as you renourish your heart, body, and soul. 
These half-day events take place in my home in Baywood-Los Osos, CA (San Luis Obispo County), as well as out in nature in the forest or by the Sea. Custom private retreats are also available.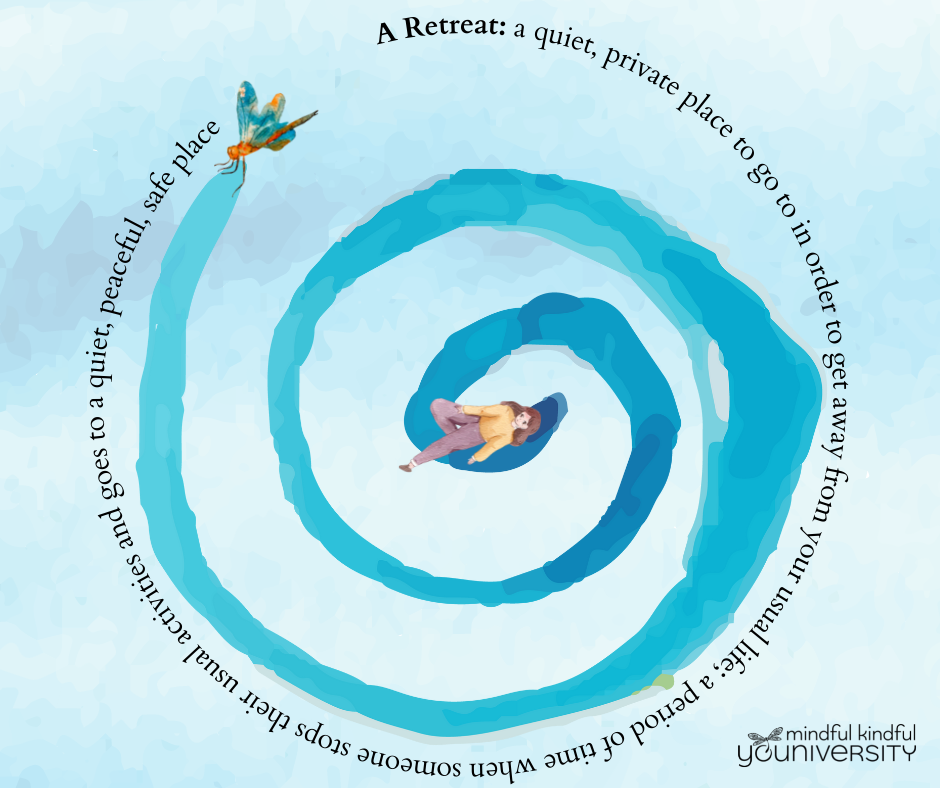 OUR MINI-RETREAT OPTIONS:
I would be honored to be your guide in practicing the essentials of mindfulness and self-care. Make this the year your "well" of well-being remains full! Our retreats may include a Sound Bath! Here are some options and settings for our retreats:
1- Fill Your Well  at  the "YOUniversity"
TBA – None scheduled at this time.

2- Nourished by Nature – Into the Forest
TBA – None scheduled at this time.

3- Nourished by Nature ~ By the Sea 
TBA-None scheduled at this time.

4- PRIVATE (

1:1)

custom mini-retreat
*Click image below for more information*

Check our CALENDAR or stay up to date on all of our announcements and updates from the YOUniversity, including our retreats (or book a private retreat for individuals and groups):