"ME Time" Mini~Retreats
Invest in some essential "ME Time" (ME = Mindful Exploration)
Beginners are welcome and encouraged! This retreat is for anyone over the age of 18* seeking well being!
*Some of our retreats will include under the age of 18 – look for details under the retreat description.
Attend our next retreat or HOST one for your workplace or interest group!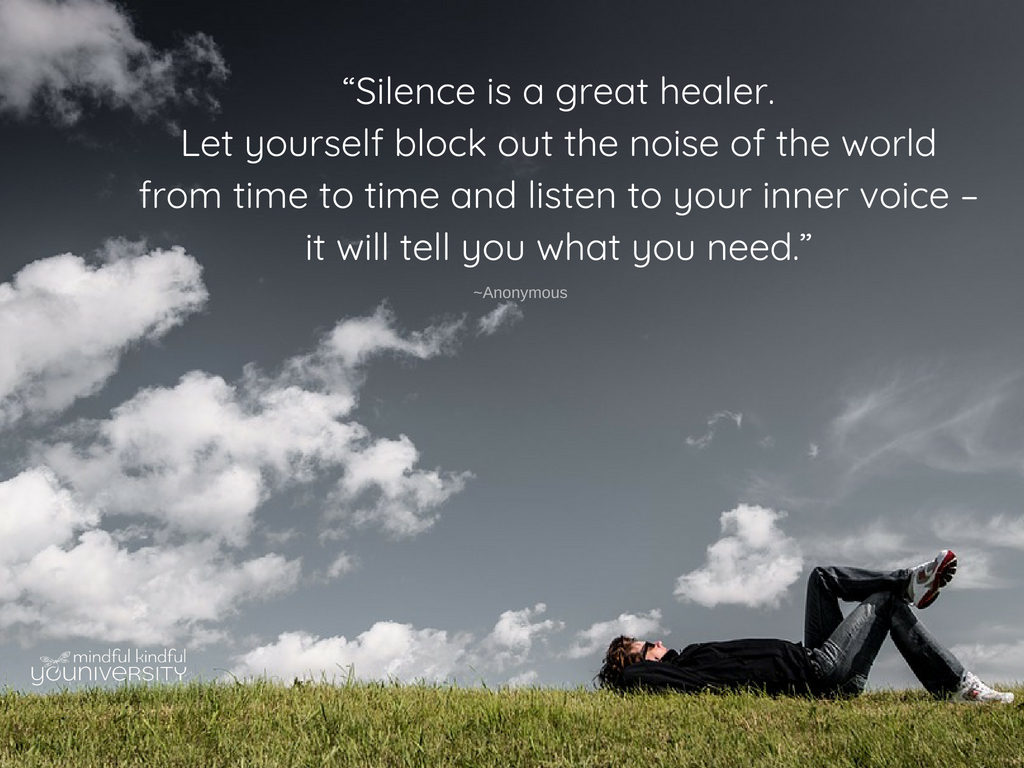 You are INvited to any of our upcoming mini-retreats (see dates below) and give yourself permission to completely let go of your list of to-do's, free yourself from your responsibilities, and release any worries or challenges, whatever those may be, for just a few serene hours. Mindful Kindful YOUniversity offers mini-retreats for busy people to UNPLUG and to benefit from simple, relaxing, and effective mindfulness-based stress-reduction and essential self-care practices to re-set, re-balance and re-nourish your nervous system!
According to the World Health Organization, chronic stress is the health epidemic of the 21st century which affects physical, emotional, and mental health and well-being. And when we are impacted, it begins to ripple out and impact our relationships with those around us at home and at work. Self-care is not selfish, it's essential!
"A moment of self-compassion can change your entire day.
A string of such moments can change the course of your life." 
~Christopher Germer
Although we may not be able to eliminate the stressors in our lives, the good news is that we can learn how to change our relationship to them. I will be your guide and in just a few hours you will experience for yourself how simple, pragmatic practices of mindfulness, self-care, and self-compassion can be the foundation for greater strength, resilience, health, and happiness. So be prepared to slow yourself wayyyy down in the company of others, while diving deeply into yourself.  It will be an afternoon blended with:
Silence and contemplative conversation,
Stillness and movement, and
Creative expression and reflection.
Periods of time will be guided, and periods you will choose from suggested "on-your-own" practices for inner contemplation.
Each retreat will have a different theme. 
Bring your curiosity and open-heart! Leave with rekindled intentions and inspiration to positively support you when responding to life as it is — the good stuff, the tough stuff, all of it — with grace and skill. I look forward to sharing this time with you.
YOU are INvited to our next retreat:
"Vitamin Sea"
Summer Sensations Mini Retreat
~ a mindful exploration experience on the beach! ~
"Live life in harmony. Balance the elements of life around you to live in peace. Let your worries go. Do not stress over things you cannot control. Live and be." ~Jenna Bognar
Sunday, July 14, 2019 from 12:30 – 4:00
(to coincide with low tide at 2:44)
Pre-registration is required!!! $40   

Reduced to $25
This retreat is for adults, however, 
TEENS are welcome to attend with a parent! See discounts below.
Photo below by Asia Croson ~ in the image is photographer DeeDee White and her son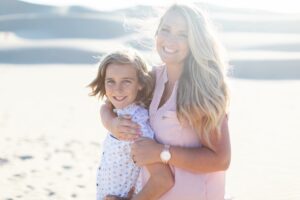 WHERE?
Morro Bay Strand State Beach
Why here? This location is a little north of the main Morro Beach area by Morro Rock and is generally less crowded. Also there's a bathroom at the parking lot. At low tide there is always something new to find here – shells, rocks, sand dollars, or whatever else the tide gifts us with! We will use these materials to create some beauty with sand, stones, shells – together as a group or on your own. 
After you register you will receive a detailed email on specifics of where to meet and what to bring, etc.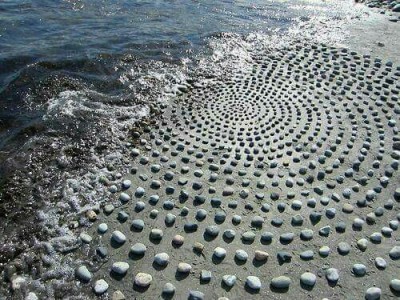 VITAMIN SEA Schedule for 7/14/19:
The afternoon will be mostly in silence. Here is a tentative schedule:
guided mindful meditation practice (~30 min);
walking or movement (~1 hr),
creating art in the sand using the available resources on your own or in community with others (~1 hr);
closing mindful meditation practice, discussion, and closing activities (~1 hour).
Bring your own towel, chair. Additional directions will be provided to registrants.
Please feel free to invite others! Invite or gift a loved one, a friend, a co-worker.
Mark "interested" or "going" to our Facebook event and share!!!
the powerful and transformational benefits of mindfulness and meditation! 
Cutting-edge research shows that self-compassion is not only a skill anyone can strengthen through practice but also one of the strongest predictors of mental health and wellness. Experience for yourself how mindfulness, when practiced, can be the foundation for greater strength, resilience, health, and happiness.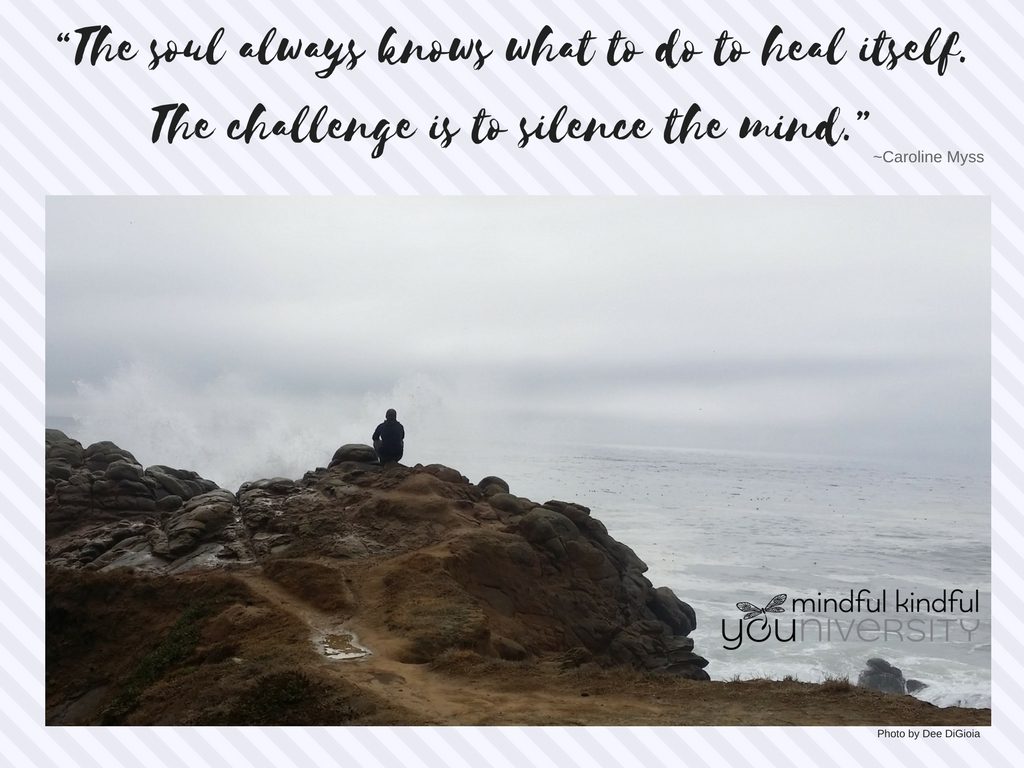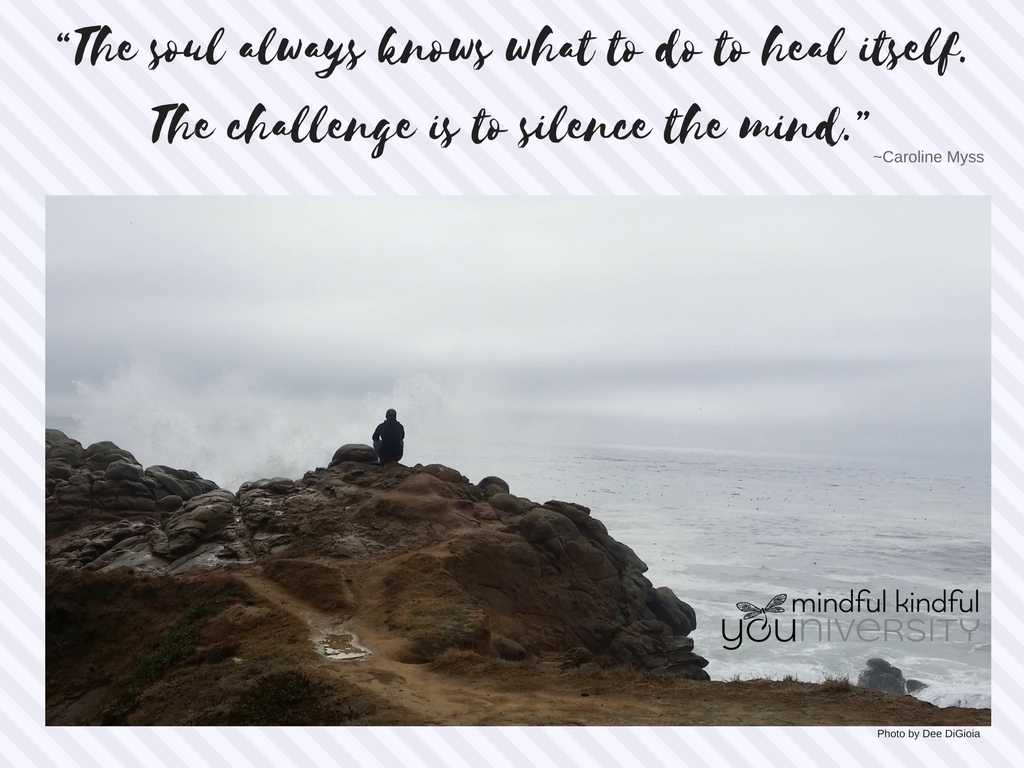 SAVE THE DATE for these UPCOMING RETREATS:
Below are the dates of additional upcoming mini-retreats tentatively scheduled ~ these are typically held at my home in Los Osos. Additional dates may be added ~ there have been requests for themed mini-retreats for "couples", "families", and "guys only".  Subscribe to receive updates, info, and registration links about our upcoming retreats or go to our calendar for all of our upcoming classes, retreats, and events.
Sunday, September 29 ~ full day

Sunday, January 12, 2020 ~ full day
Please invite someone you know! This makes a great gift ~ treat someone you care about! 
All dates are subject to change or cancellation. 

What some previous guests shared:
"This retreat was more than I imagined… this year I've struggled with my mindfulness, journaling, and presence. This retreat was exactly what I needed to get back on track, I feel so connected, grounded, and present. I'm going to buy a watch, so I can PUT MY PHONE DOWN more! I am renewed and reset." (How likely are you to attend another retreat?) "100% – I'd like to get them all on my calendar."  ~ anonymous
"This was my first time I've been to one of these retreats. I absolutely loved my time today learning about mindfulness and how I can use what I learned here today throughout my daily life. I will definitely be back for another mini-retreat with Mindful Kindful YOUniversity and recommend it to my family and friends. I didn't know what to expect. I came with no expectations and was pleasantly surprised."  ~Laura
"As I walked along the water, I reflected on how distant the sound of my own voice was in my head. It had been too long that I left my phone tucked away. I check it first thing in the morning when it buzzes me awake, and set it next to me throughout the day. It was refreshing to look up and see the birds burrowing in the sand and taking flight together. Thank you for allowing me the time to hear my voice again." ~ JAC
"When my friend first told me about this retreat I thought "well maybe". Then I figured it might be useful to me. Wow. Sure was! I left feeling renewed and inspired and have some handy tools to help me on my path. You are a gifted teacher ~ thank you!" (How likely are you to attend another MK YOU mini-retreat?) "YES! Next winter when I come back from Montana!" ~ JD
"I absolutely loved the retreat. I really needed time for myself without constant interruption. I learned that I need to be more "present" and aware of what's around me. It's also obvious to me that I am too addicted to my phone and need to be more present." ~ AM
"Loved it. I never unplug without an activity. Just being for a few hours was great. Might be fun to do with a father/son thing." ~ John
"…I am also reminded it doesn't take much time to build in a practice of mindfulness and giving myself permission to focus on myself, my health, my attitudes, my calm is far better than anything else I think is important throughout my day." ~ MM
"Participating in these retreats recharges and rejuvenates me. My life s hectic and many times stressful, so devoting time for mindfulness is healing. The activities offered in the retreat promote calm and peacefulness. The art project promoted introspection and helped me to identify things weighing heavy on my heart and mind." ~ Anonymous
"I enjoyed learning some new tools to encourage mindfulness through movement- small simple movements that should be easy to remember at home. Quiet meditation with option to spread out really made it easier for everyone to find their comfortable spot. The guided meditation was lovely and left me feeling more aware of how sending love to others can also help myself." ~ Olivia
"I found it beneficial to set apart a block of time to learn and practice mindfulness. The retreat was relaxing & enjoyable. I liked that different activities were incorporated and we learned how to bring mindfulness into our daily lives." ~Claudia
"This was a well-planned, well researched presentation. I have heard most of these things before, but not as well organized and at the same time as this was." ~ Daniel 
"Thanks for taking us through the movement exercises. That is a new addition for me to a mindfulness practice. I also really enjoyed the guided loving kindness meditation. Your home is so welcoming and comfortable- a really great spot for a retreat like this. You created a very accepting and nurturing morning for us. Thank you!!!" ~ Teresa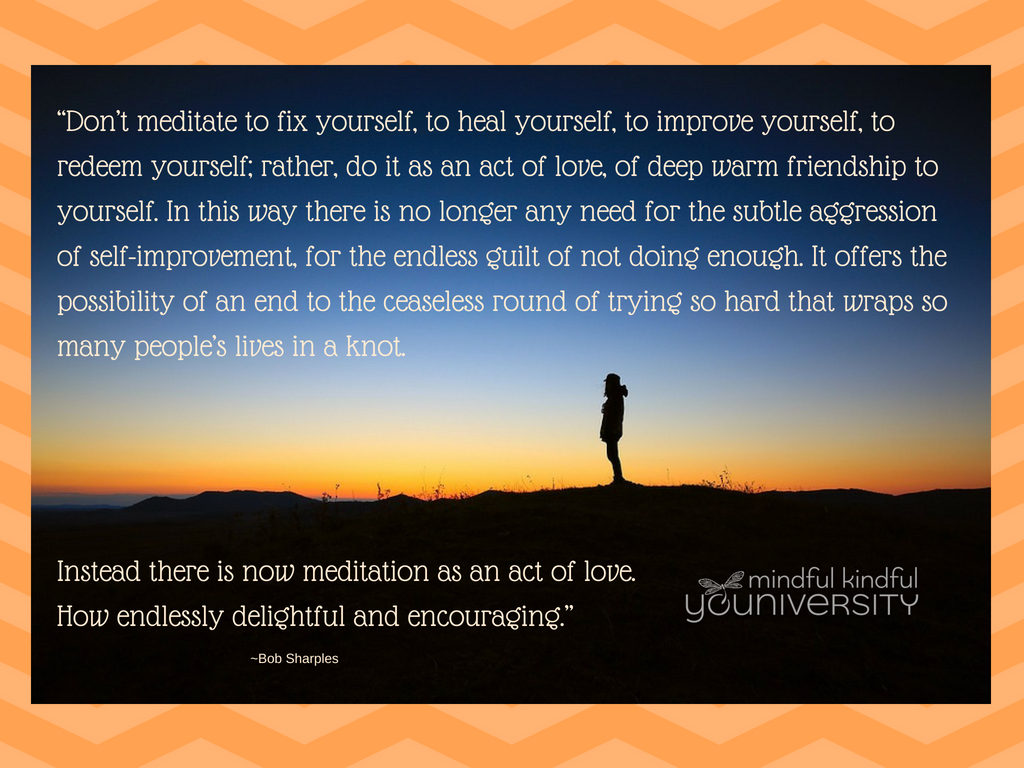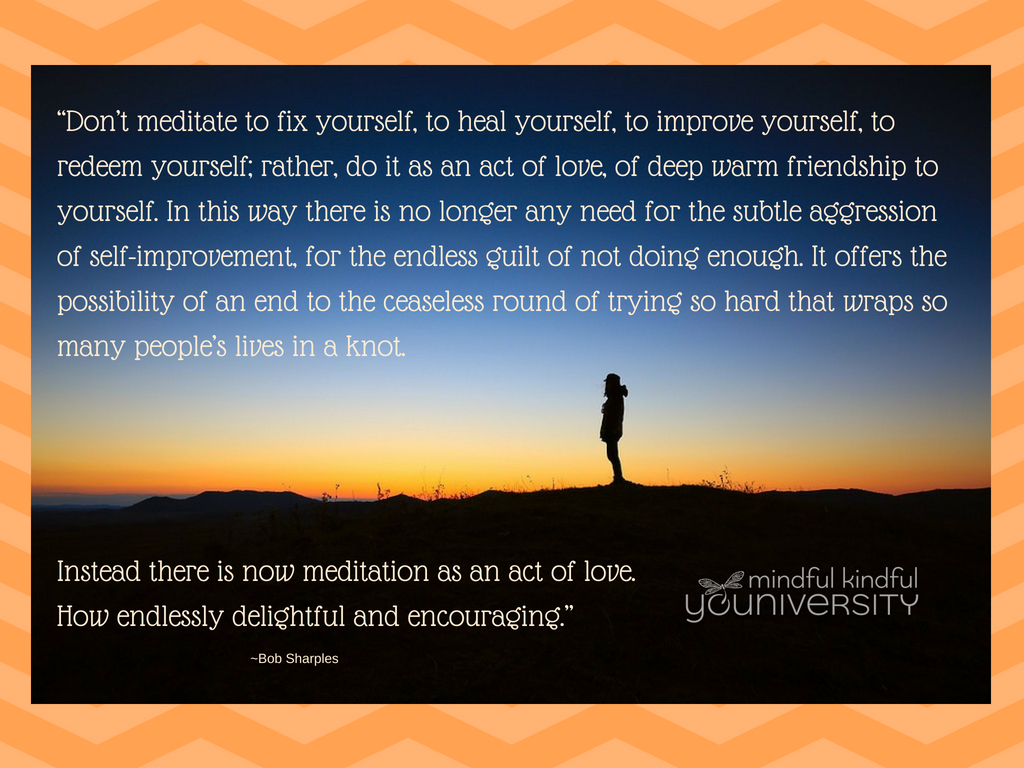 ARTICLES:
Mindful Moments Tribute ~ My Training Retreat:
This video, "Mindful Moments",  is dedicated to my amazing Mindful Schools "family" following a retreat at the Earthrise Retreat Center in Petaluma, CA. It holds sacred memories of our two retreats that began and ended our year-long certification journey. This video project is something I wanted to offer from my heart to all the beautiful people who are planting seeds around the globe to contribute to a more mindful, kindful, compassionate world. What a privilege to journey together. Although most of the pics are my photos, other beautiful photos were contributed by other friends at the retreat who also have a mindful eye and heart. Photography has really helped me to see things in a unique way and stay mindful in the moment. It truly brings me joy. There are a few editing glitches but I decided to "let it go". (Big step for me!) ~ Dee DiGioia
PREVIOUS MK YOU EVENTS:
March 30, 2019 ~ Life on Pause ~ Los Osos, CA
January 12, 2019 ~ Loving Myself Mini-Retreat ~ Los Osos, CA
September 19, 2018 ~ Accuzip in Atascadero, CA (private event)
May 6, 2018 ~ Be the Stillness Mini-Retreat ~ Los Osos, CA
February 10, 2018 ~ ME Time Mini-Retreat ~  Los Osos, CA
April 30, 2017 ~ Mindfulness Exploration Retreat (ME-Treat) ~  Los Osos, CA