"Good Vibrations"

Drum Circle & Potluck
in Baywood – Los Osos (San Luis Obispo County), California
Visitors to the beautiful central coast of CA are welcome!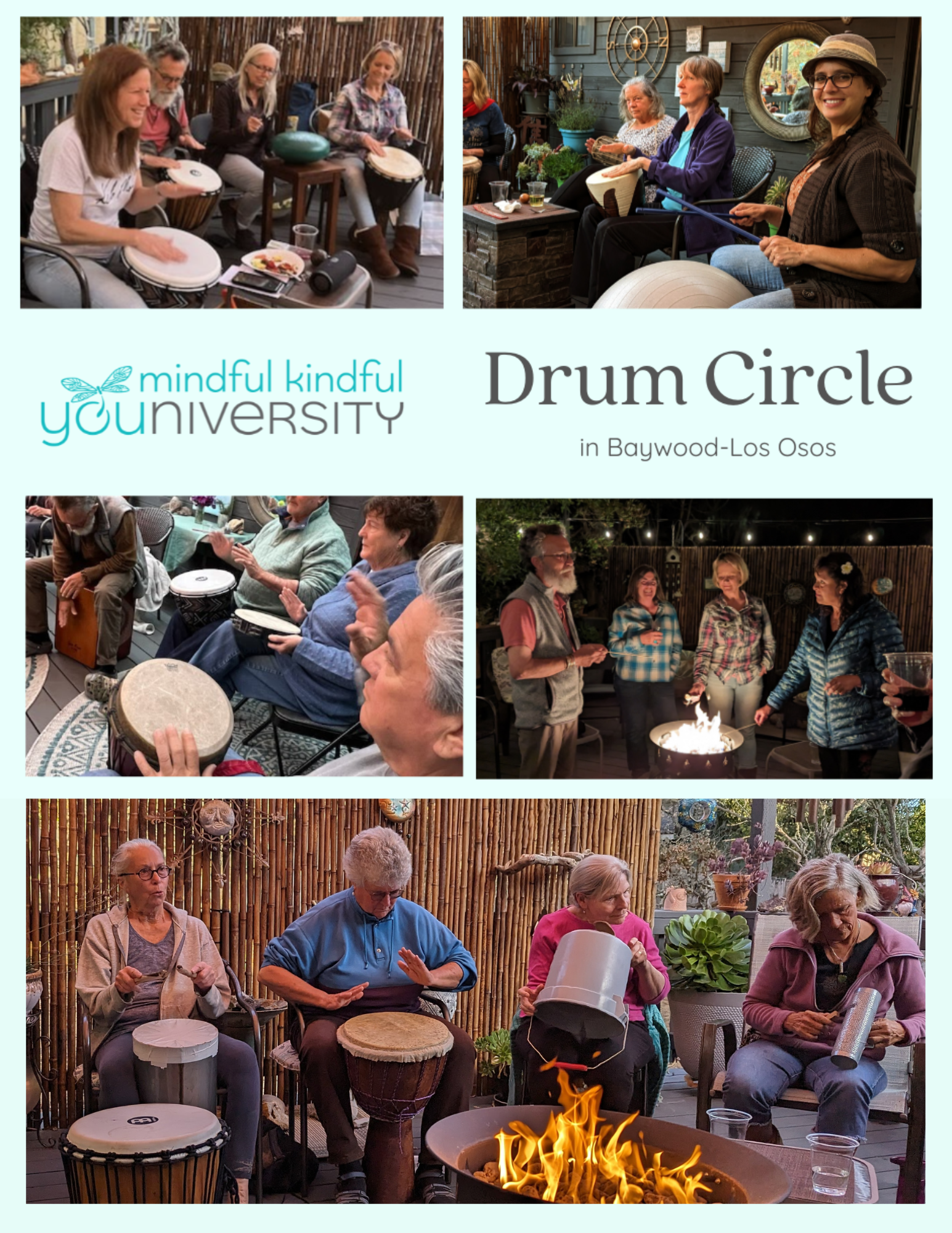 Our drum circles offer a participatory version of a

"sound bathing"

experience and community-building opportunity through food (pot luck) and music. It's all about FUN, friendship, and sharing good vibrations.
All levels of experience are welcome. No previous musical or drumming experience is necessary. Drum Circles help to release us from personal constrictions by creating a non-judgmental "nest" for free expression and camaraderie. The rhythm of the drums do the work coupled with the energy inherent within the collective intent of all who gather.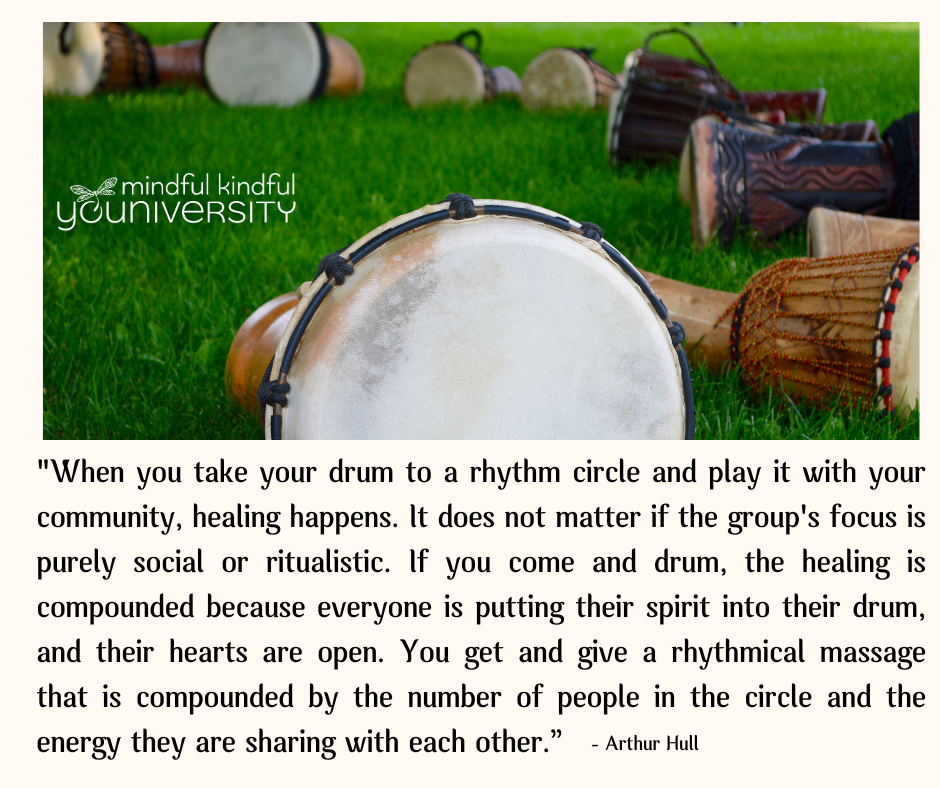 Drum Circles are a great way to share the energy of community ~ meet new people and find out that we have more in common than you realize! Drumming can be a wonderful way to explore, discover, or wake-up your creative side and express yourself! 
Additionally, Drum Circles are a fun way to reduce stress. Playing for just a few minutes can boost your mood. Similar to a "runner's high," drummers' brains release feel-good endorphins immediately after playing. The physical stimulation of drumming and the sound vibrations that resonate through every cell in the body stimulate the release of negative emotions. Come experience this for yourself!
We meet at the "YOUniversity" in Baywood-Los Osos, CA on my back deck circled around a fire pit. If the weather is too cold or wet we will move inside. Join us for our next monthly community Drum Circle and Potluck in Baywood-Los Osos, CA by registering below. Visitors to the area are welcome!
PLEASE BRING A DRUM OR OTHER INSTRUMENT if you have one:  a frame drum, djembe, conga, bongo… or even a plastic bucket or cardboard box for drumming or some rattles, shakers, or tamborines. You can also just tap on your legs to be a part of it! Really!  If you have any extra drums – bring those, too!  I have some extra drums and am currently fundraising (through donations) to acquire more to have available for sharing. [Please note instruments with tones, such as pan drums or hang drums, etc are NOT suggested for this type of event.]
POTLUCK – Please bring your favorite beverage and/or appetizer or dessert to share!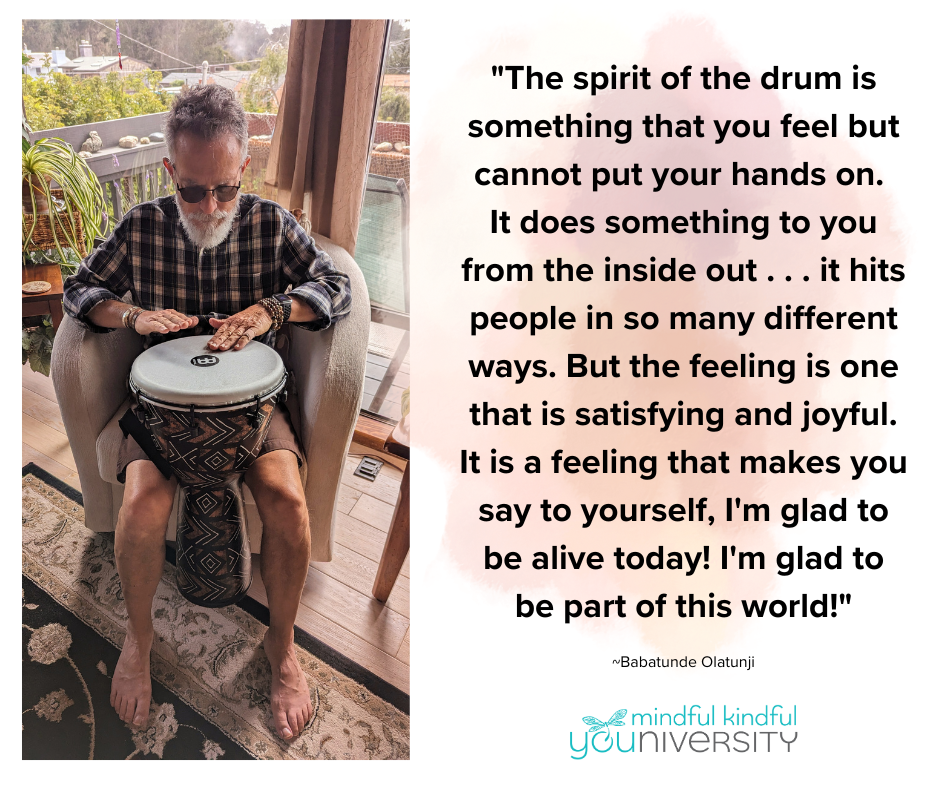 Let's Play!

REGISTER FOR AN EVENT BELOW 
Pre-registration is required due to limited space – use the  links below. . You can also view events on Calendar.  Date and times subject to change.
---
DECEMBER

"Good Vibrations" Drum Circle + Potluck + White Elephant Gift Exchange!
Sat Dec 16 / 3:00 – 6:00 > Info and Registration Link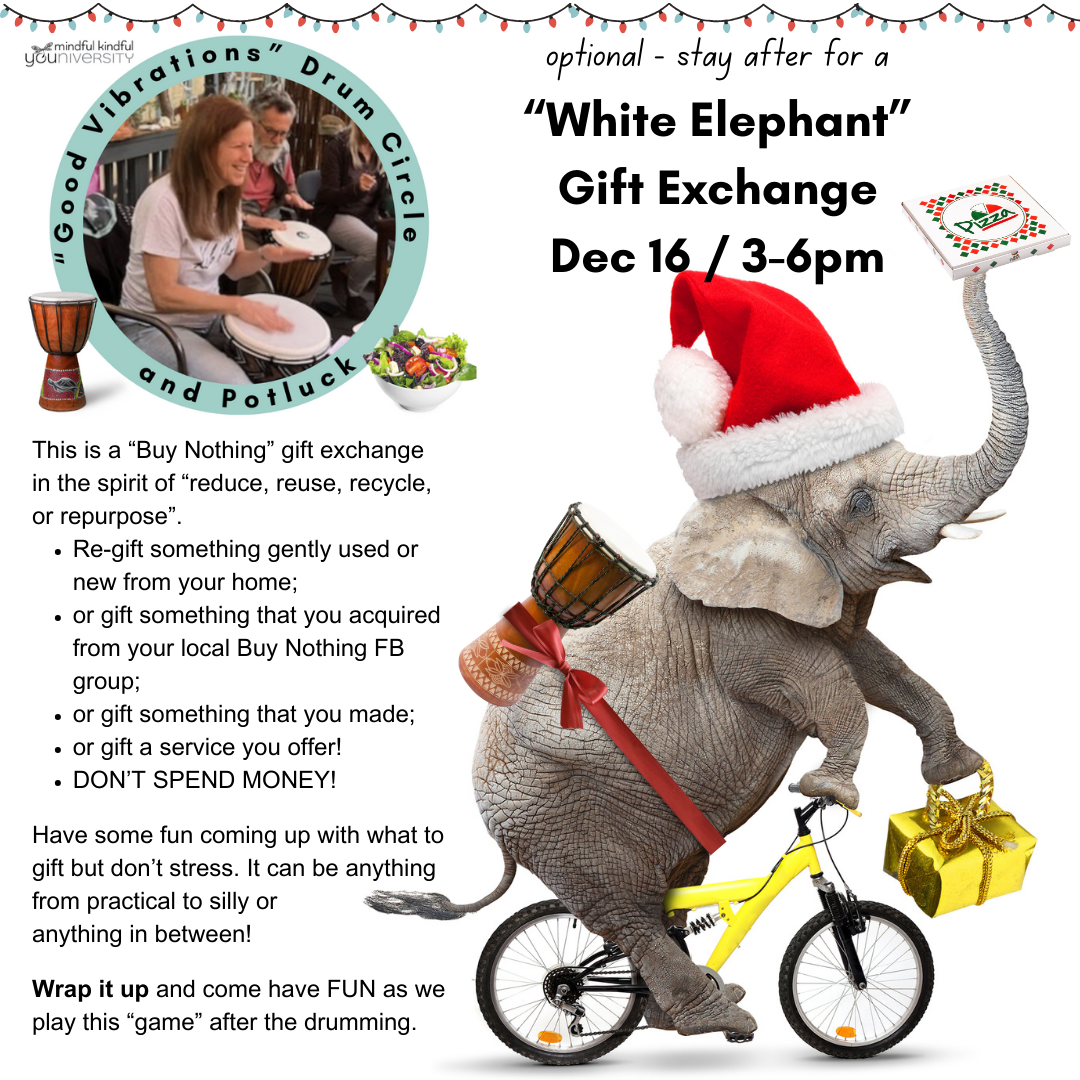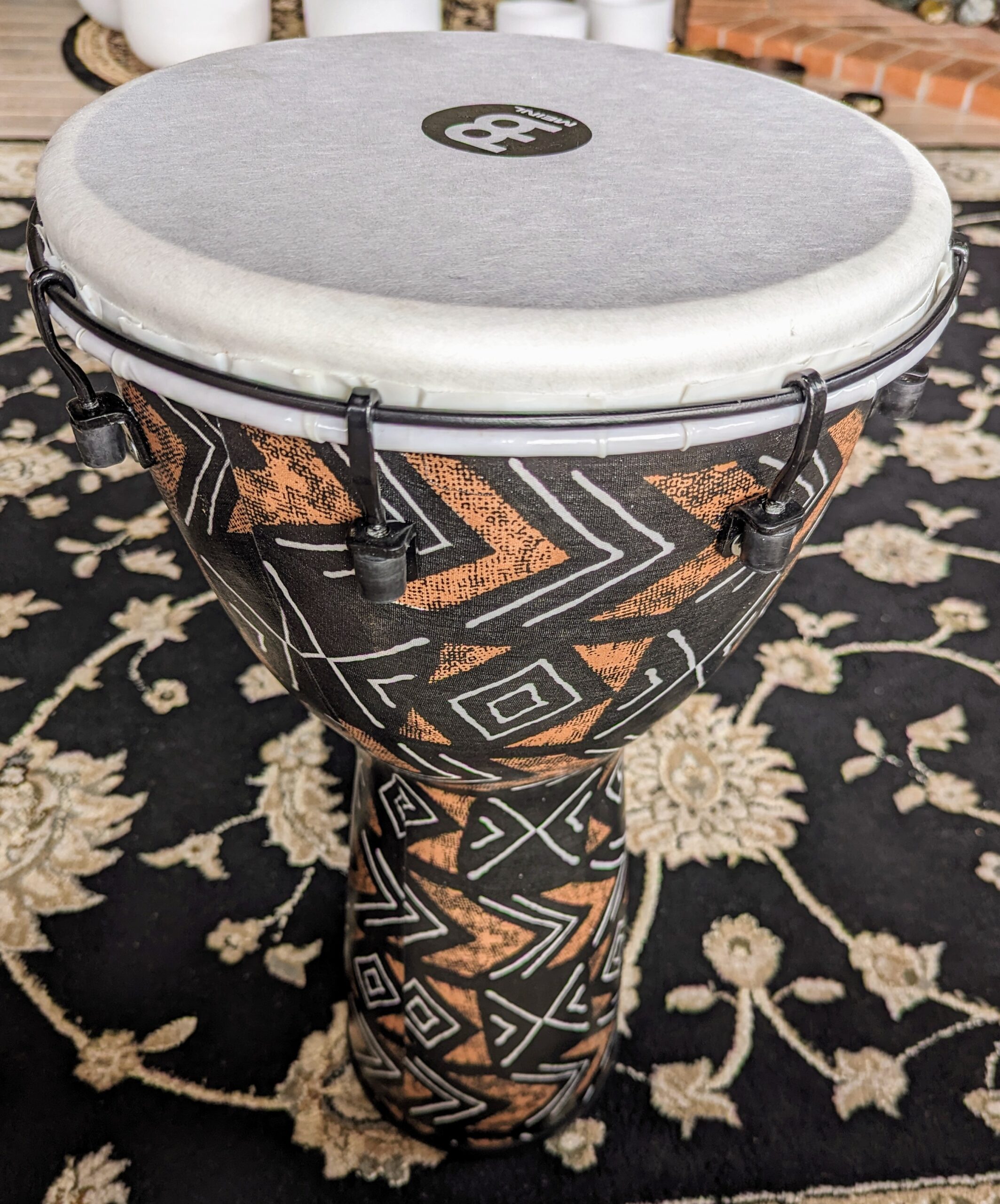 I am thrilled to announce that I will be flying to Denver in December for a "Rhythm2Recovery" Facilitator Training!
Rhythm2Recovery delivers therapeutic programs and professional development, that utilise fun and engaging rhythmic musical activities to support social and emotional development. Based on the latest neuro-science. this approach has been shown to support increased emotional regulation, improved social connection and reduced levels of anxiety and other elements of psychological distress.
My dream is to bring programs to all kinds of organizations, companies, and schools across our county! Perhaps you will know some organizations you can suggest! ~Dee
---