Give the Gift of Well-being!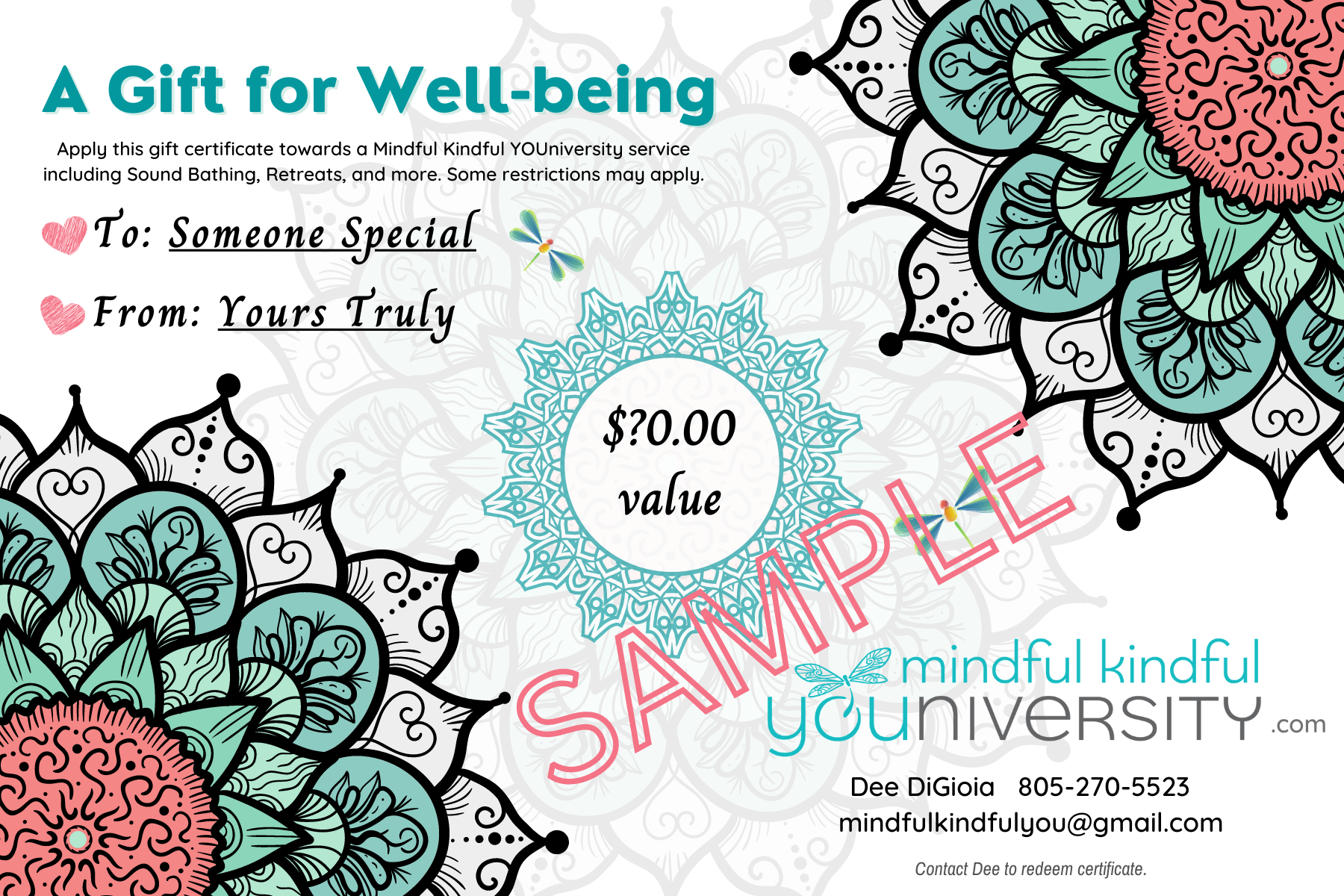 Give the gift of well-being to show you care! Gift certificates make wonderful gifts for loved ones, friends, teachers, or anyone! Gift them for birthdays, holidays, anniversaries, or just to say "you are important"! It's the gift that keeps on giving ~ positive, healthy life skills and habits of mind and heart for resilience and well-being ~ less stress makes room for more happiness! Mindful, kindful, peaceful!
Gift Certificates can be applied to any of our upcoming events such as Sound Baths or Retreats, or any of our programs (some restrictions may apply).