Meet Dee DiGioia
 (di Joy uh)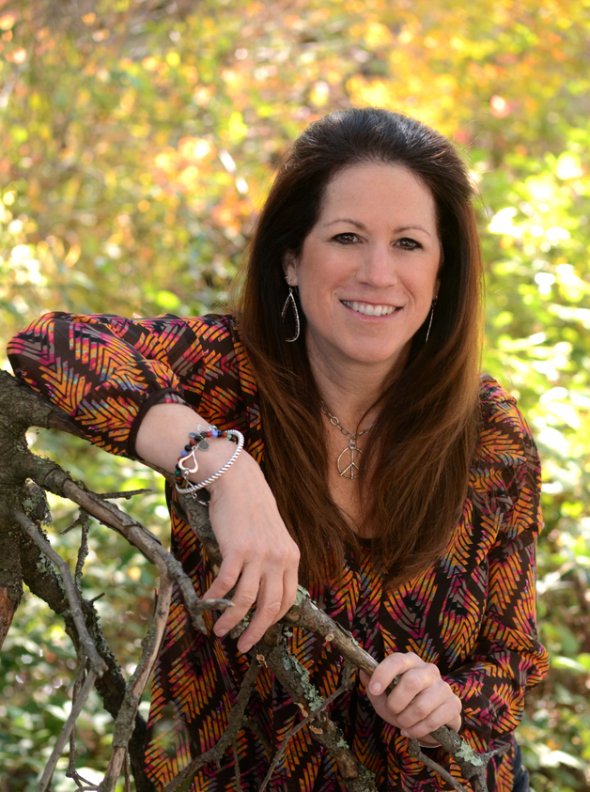 Mindfulness Educator & Life Skills Coach
Los Osos, CA
(Central Coast near San Luis Obispo)
I am a wholistic educator who finds great joy in helping others discover and understand the inner workings of the mind and body, while cultivating the life-skills and positive habits for emotional, physical, and social well-being. The practice of Mindfulness is integrated into all aspects of my life, both personally and professionally, and I am coaching and inspiring others to do the same.
"It may be that when we no longer know what to do,  we have come to our real work and when we no longer know which way to go, we have begun our real journey." ~Wendell Berry
Reaching youth:
After teaching children for 30+ years serving youth with social, emotional, behavioral, cognitive, and communication challenges, I was inspired to launch Mindful Kindful YOUniversity (MK YOU) to make a positive difference in the lives of children and educators in our schools and communities through mindfulness programs.  MK YOU blends neuroscience, social emotional learning, and evidence based practices of secular mindfulness to cultivate core competencies for social emotional learning and essential 21st century life skills for all ages.
In the last 10 years in my work in special education I took the unique approach of teaching school wide programs to contribute to a positive learning environment for my individual therapy students through social-emotional learning, bullying prevention & intervention, and mindfulness with all ages.  I have seen first-hand how impactful mindfulness training can be in my work with youth of all ages and with differing abilities and special needs. In addition to using mindfulness and movement techniques with my individual therapy students, I pioneered a successful mindfulness program for K-5 classrooms at an inner city charter school in Sacramento, CA and would love to develop programs near where I now live on the Central Coast of CA. I am grateful to have the experiences and resources to share the wisdom and evidence-based practices of mindfulness and movement which have proven over and over to lead to greater resilience, more joy, and peace in life, or what I like to summarize as more… Mindful. Kindful. Skillful.
Teaching adults:
In my studies to help children, I ended up finding the missing piece/peace and tools for my own life! Afterall, adults who grow up without learning the life skills and tools to support them when younger, become adults without those tools! Consequently, life can be filled with stress and overwhelm because of certain relationships or life situations as parents, as educators, or any other role. The skills I love to share with educators and parents are the ones I wish I had in my new parent days and in my years in working with children. I have presented professional development trainings for educators and classes for adults in the community with very positive feedback and requests for "more"!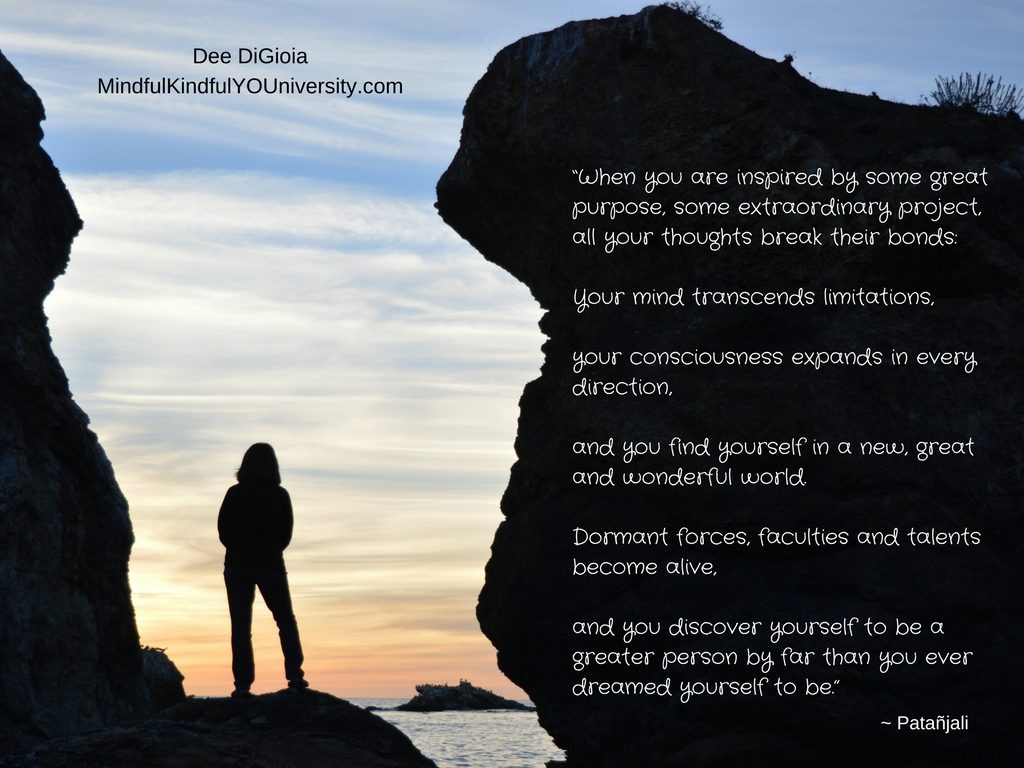 My role in Education is transforming:
At the end of the 2016-2017 school year, I packed up the last of my boxes and said "good-bye" to my role as a speech-language therapist in the public school setting to follow my heart and calling to share mindfulness education programs wherever I can: in schools, homes, and the community. Following "the most difficult year ever as an educator", the powerful transformation in my own life, in tangent with the student testimonies, and the adult testimonies of those with whom I had the opportunity to share, I made a decision to follow my own advice for my well-being by leaving the stresses and challenges of working in special education in the public school setting. Like so many others, I believe mindfulness is the missing piece (and peace) in education and I am taking flight to help my vision become a reality!
Certification
Certified Mindfulness Educator & Coach (Certified through Mindful Schools) and Founder of Mindful Kindful YOUniversity
Meditation Teacher Certification & Spiritual Life Coaching Certification ~ including certification for: Quantum Process Practitioner, Neuro Linguistic Programming Practitioner, and Hypnotherapist (Emerson Institute, Spiritual Center for Positive Living at Cameron Park, CA) ~~ although I teach only secular meditation to make it accessible to all walks of life.
Autism Movement Therapy Certification
Yoga Calm Youth Instructor (pending- currently undergoing certification training)
I am a lifelong learner and am continuing my education to deepen my knowledge and skills including my recent coursework in "Trauma-Informed Care for Professionals Working with Youth" (Center for Adolescent Studies) and "Niroga Dynamic Mindfulness for Stress Resilience" (Dynamic Mindfulness Foundation). Although I implemented yoga in my movement therapy work, I am currently training for "Yoga Calm Youth Instructor Certification".
Bullying Prevention and Intervention
My bullying prevention work has lead to my work in mindfulness. I believe the skills learned through mindfulness training will help transform a more "compassionfit" culture, and so my focus has evolved to mindfulness training.
Bullying Prevention Specialist and founder of Caring and Courageous Kids to awaken and inspire the hearts and minds of young children through adults to bring mindfulness and compassion into daily living with the intention to help stop bullying and start contributing to a more peaceful and compassionate culture in our homes, schools, and communities.
Author of published book One Caring and Courageous Choice at a Time
Author, director, producer of children's movie Which Team Will You Choose?
Public speaking including conferences
Other credentials & experiences:
Credentialed Speech-Language Therapist
Teacher of Deaf & Hard of Hearing
Private Preschool Director
Home Daycare/Preschool
Certified Massage Therapist
Mother
Enjoys photography, hiking, cycling, traveling, acting (community theatre)