Meet Dee DiGioia



Mindfulness & Life Skills Coach for Well-being
Founder of "Mindful Kindful YOUniversity"
(formerly "Caring and Courageous Kids")
Los Osos, CA 
Hi! I am Dee DiGioia (di JOY uh). I am a wholistic educator who finds great joy in helping others discover and understand the inner workings of the mind and body, while cultivating the life-skills and positive habits for emotional, physical, and social well-being. The practice of mindfulness is integrated into all aspects of my life, both personally and professionally, and I am coaching others to do the same.
~ My role in Education is transforming ~
Over thirty five years working with youth:
I have taught and served youth from ages 0-18 for 35+ years, including those with social, emotional, behavioral, cognitive, and communication challenges, in my roles as a Speech-Language Therapist, Autism Movement Therapist, Yoga Instructor, Preschool Director, Bullying Intervention Specialist, Day Care Provider, Personal Life Skills Coach, and more. In the last 10 years in my work in special education I took the unique approach of teaching school wide programs to contribute to a positive learning environment for all students through social-emotional learning, bullying prevention & intervention, and mindfulness with all ages.  I have seen first-hand how impactful compassion and mindfulness training can be in my work with all ages from preschool through the adult years.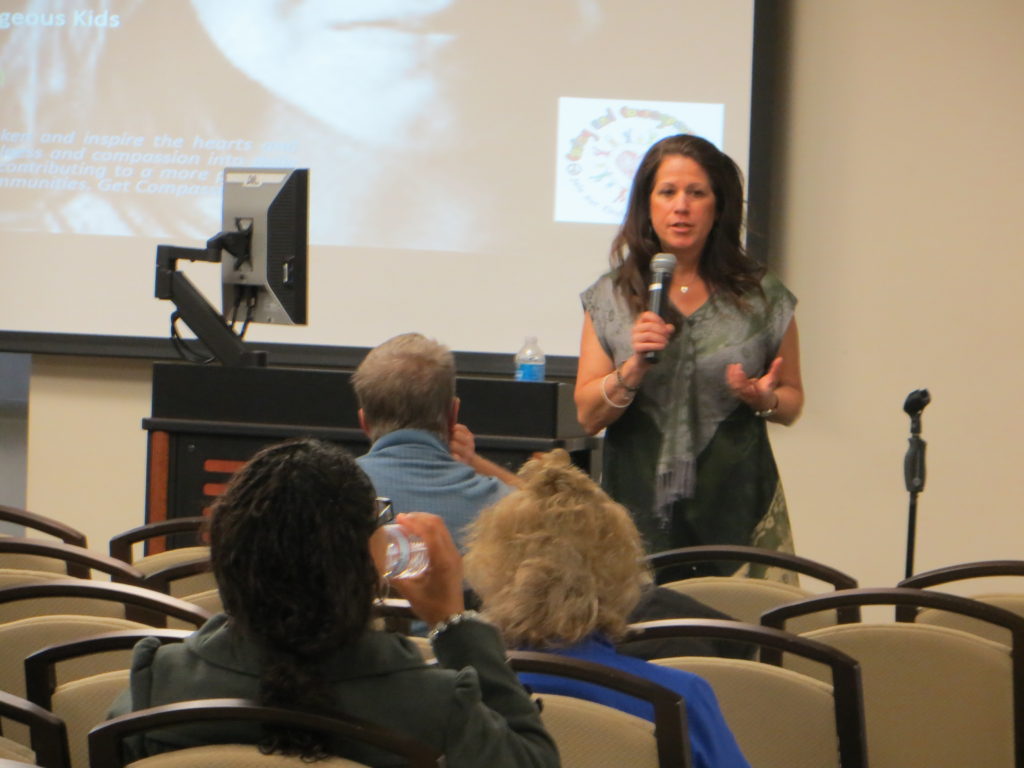 Bullying Prevention & Intervention: 
In 2009, while working as a speech-language therapist, I founded Caring and Courageous Kids, a bullying prevention & intervention program, to awaken and inspire the hearts and minds of young children through adults to bring mindfulness and compassion into daily living with the intention to help stop bullying and start contributing to a more peaceful and compassionate culture in our homes, schools, and communities. For several years I helped bring attention to the pervasive problem of bullying and inspiring compassion through in-school and after-school programs such as Peace Project, school assemblies, public speaking and conferences. I wrote, directed, and produced a children's educational movie, Which Team Will You Choose?  and followed that up by publishing a guidebook to supplement the movie for educators and parents – One Caring and Courageous Choice at a Time. After piloting a bullying intervention program at a middle school in Folsom and a school-wide program at an inner city elementary school in Sacramento, CA, I began to shift towards mindfulness because I felt it was a missing and essential component. I believe mindfulness is the missing piece (and peace) in education. 
Mindful Kindful YOUniversity – the beginning:
My bullying intervention program at St. HOPE (PS7) in Sacramento, CA transformed into a successful school-wide mindfulness program for K-5 classrooms, and also for educators through staff development workshops. Skeptics turned into rallyers! The inner city school where I worked at that time had a population of many, if not most, of the students having trauma in their lives. There were numerous behavior challenges that the teachers had to deal with daily, hourly, minute by minute. Most teachers reacted in a highly punitive way and these students were not learning how to calm themselves, how to regulate themselves, how to be more self aware and kinder, etc etc. I was frustrated by the cycle of aggression and dove into my mindfulness certification program so I could offer some powerful training for both children and staff! Many of the testimonies I share from St HOPE are from the youth and adults. It was a transformational experience for myself and for those who I was fortunate enough to share it. Unfortunately the school was a highly stressful work environment and staff turnover was weekly! I made it through two years and then decided to move to be closer to family.
In 2016, I worked one more year in public education as a speech language therapist where my dreams of launching mindfulness programs were on hold during "the most difficult year ever as an educator". It was the final straw for me with my mental and physical health being severely impacted from the stress of the caseload and lack of support from administrators. Staff turnover was high in special education in this district as well. At the end of the 2016-2017 school year, I made a decision to follow my own advice for my well-being by leaving the stresses and challenges of working in special education in the public school setting and to follow my heart and calling…
In 2017 I was inspired to launch Mindful Kindful YOUniversity (MK YOU) to share mindfulness and well-being programs to make a positive impact on the lives of children and adults in our schools and communities while addressing the challenges youth (and adults) face in school and in life, which interfere with learning, relationships, and mental well-being. Working on the "inside" of public education, I can tell you that our schools simply do not have enough resources to effectively address all the ranges of social, emotional, and mental health needs, however any program such as MK YOU can help make a significant difference. It already has!  MK YOU equips and teaches children, teens, and adults HOW to cultivate the inner resources, or "superpowers" for reducing stress and experiencing more balance, resilience, and overall well-being by integrating evidence-based strategies and practices of mindfulness, movement & yoga, and social emotional learning to develop the essential life skills of emotional intelligence, or "Sm'Heart skills" — the essential education for responding more skillfully to life in the 21st Century!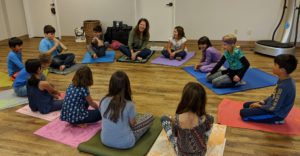 I am currently taking action to bring my vision to fruition by offering youth and adult programs where I now live in San Luis Obispo County, CA, while trying to help schools see the value of such programs.  
I am grateful to have the experiences, resources, and training to share the wisdom, science, and evidence-based practices of mindfulness, movement, and social emotional learning which has proven over and over to lead to greater resilience, more joy, and peace in life, or what I like to summarize as more… Mindful, Kindful, Peaceful, and Skillful. The skills I love to share with youth are the ones I wish I had learned as a young child who struggled with anxiety, sensory processing, depression, and a dysfunctional family. (See my blog, "I See You!".)
"It may be that when we no longer know what to do,  we have come to our real work and when we no longer know which way to go, we have begun our real journey." ~Wendell Berry
My own transformation can be yours as well:
As an adult I went through a period of deep depression as I did not have the skills to manage and heal from childhood trauma and severe anxiety. In my studies to help children, I ended up finding the missing piece/peace and tools for my own life! Afterall, adults who grow up without learning the life skills and tools to support them when younger, become adults without those tools! Consequently, life can be filled with stress and overwhelm because of certain relationships or life situations as parents, as educators, or any other role. The skills I love to share with educators/parents/adults like you are the ones I wish I had learned years ago as a young parent and across the years in working with children or dealing with the stresses in life.
I love to teach from the approach that resonated with me. Having these skills helped me to have a very unique experience with the "most difficult year ever as an educator" and I walked away with gratitude and resilience for getting through it rather than spiraling back into the patterns of deep depression I had experienced many years ago. With me you will learn the fundamentals of pragmatic, evidence-based mindfulness ("No robe, no crystals" as Dan Harris says) to handle life's pressures and positively support you in responding to life as it is — the good stuff, the tough stuff, all of it — with grace and skill. Through a variety of practices you will experience for yourself how these essential life skills of mindfulness can be the foundation for greater strength, resilience, health, and happiness.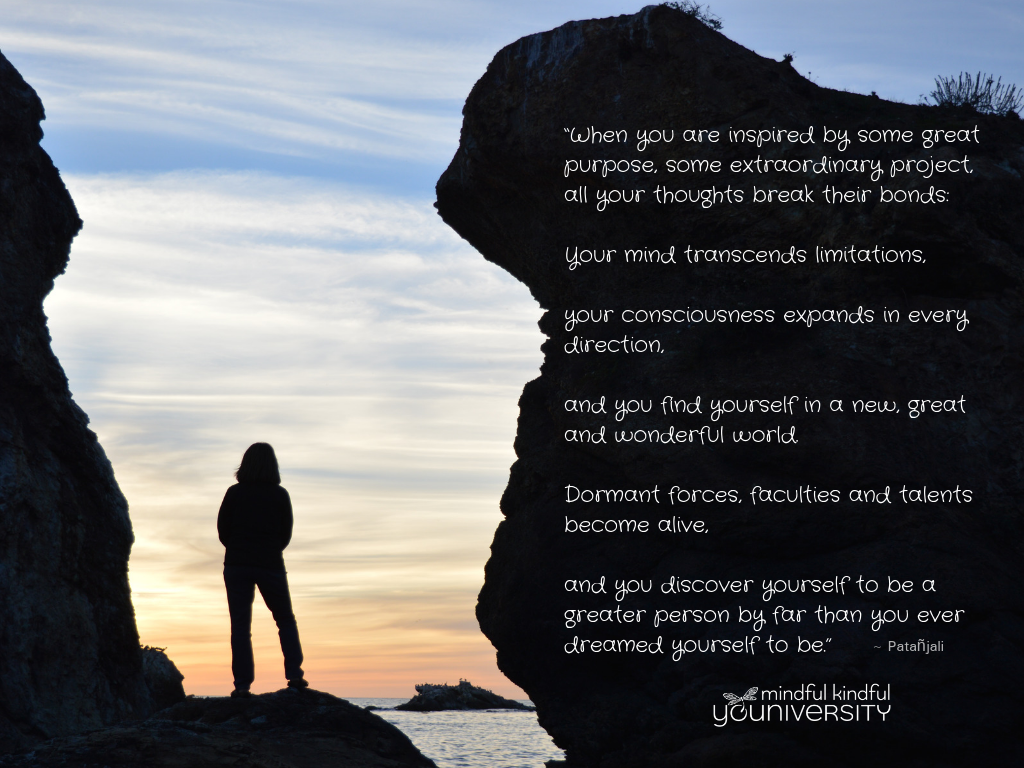 ~ Certifications, Training, Experience ~
In the last decade I have received training in the following programs, and continue to pursue additional training.
Mindfulness and Meditation
Certified Mindfulness Educator, Mindful Schools
Certified MBSR-Teens Instructor, Stressed Teens ~ Gina Biegel
Certified Meditation Teacher, Emerson Institute
Niroga Dynamic Mindfulness for Stress Resilience, Dynamic Mindfulness Foundation
Yoga and Movement
Certified Restorative Yoga Teacher, Brooke West
Certified Youth Yoga Instructor, Yoga Calm
Certified Autism Movement Therapist, Joanne Laura
Psychology and Life Coaching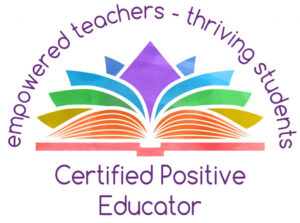 Positive Education Certification, The Positive Psychology Flourishing Center 
Certified Cognitive Behavior Therapy (CBT) Practitioner, The Academy of Modern Applied  Psychology
Certified Mindfulness Based Cognitive Therapy Practitioner, The Priority Academy and Practitioner Accreditation Membership from Complimentary Therapists Accredited Association (CTAA)
Certified Spiritual Life Coach, Emerson Institute
Certified Quantum Process Practitioner, Emerson Institute
Certified Neuro Linguistic Programming Practitioner, Emerson Institute
Certified Hypnotherapist, Emerson Institute
Trauma ~
Smart Body, Smart Mind, Irene Lyon 
Trauma-Informed Care for Professionals Working with Youth, Center for Adolescent Studies
Advanced Trauma-Informed Care Toolkit for Youth Workers, Center for Adolescent Studies  
Misc ~ 
Shinrin Yoku Diploma, Centre for Excellence
Nature Connectedness: A New Relationship with Nature, University of Derby
Mental Health First Aid, The National Council via San Luis Obispo County Behavioral Health
Therapeutic Art Life Coach, Transformation Academy
Certified Massage Therapist (CMT) 
Darkness to Light ~ Stewards of Children to prevent Child Sexual Abuse 
Kidpower to empower and protect children to from bullying, harassment, sexual abuse, abduction, assault, and other violence
Positive Behavior Intervention Supports (PBIS)
Crisis Intervention (CPI)
and more! I continue to read books, attend workshops, conferences, and retreats to continue my education. I consider this learning a life-long pursuit both personally and professionally.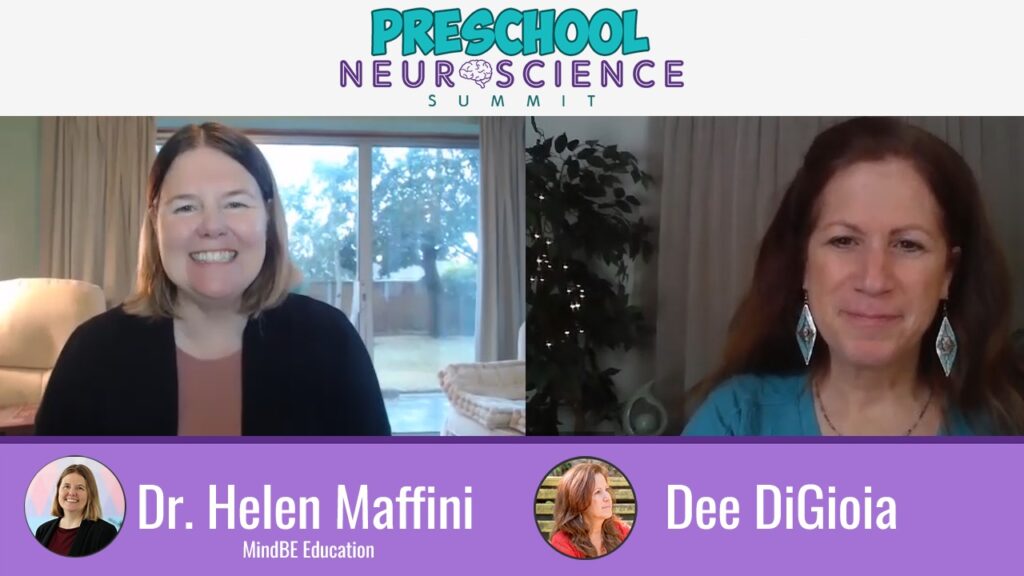 EXPERIENCES:
Mindful Kindful YOUniversity, 2017- present

Mindfulness Educator & Life Skills Coach (virtual Mindful Explorers program, school programs; community programs; workshops and professional development; personal coaching)

Caring and Courageous Kids, 2009-2017 – now merged with Mindful Kindful YOUniversity

Bullying Intervention Teacher (school programs including Mammoth Elementary Peace Project; Folsom Middle School Cougar Compassion Circles, St HOPE Circles)
Public Speaker (3 National Conferences)

Author, Director, Producer of children's movie, Which Team Will You Choose?  
Wrote, produced children's peace song, Peace for You and Me
Autism Movement Therapist, 2009-present
Credentialed Speech-Language Therapist, 1981, 2005 to present (currently working part-time at Bellevue Santa Fe Charter School, San Luis Obispo, CA)
Certified Massage Therapist (CMT), 2003-2004
Private Preschool Director, 1997-2003
Home Preschool Provider, 1989-1997 while raising my sons
Credentialed Teacher of Deaf & Hard of Hearing, 1982-1986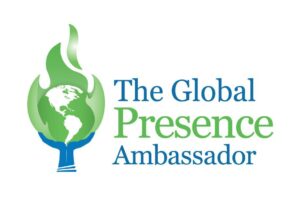 Global Presence Ambassador: an honorary designation awarded passionate Life Skills pioneers around the world. Ambassadors come from a broad array of backgrounds and professions, reflecting the diversity of Life Skills employed in the twenty-first century and a glimpse of future vibrancy.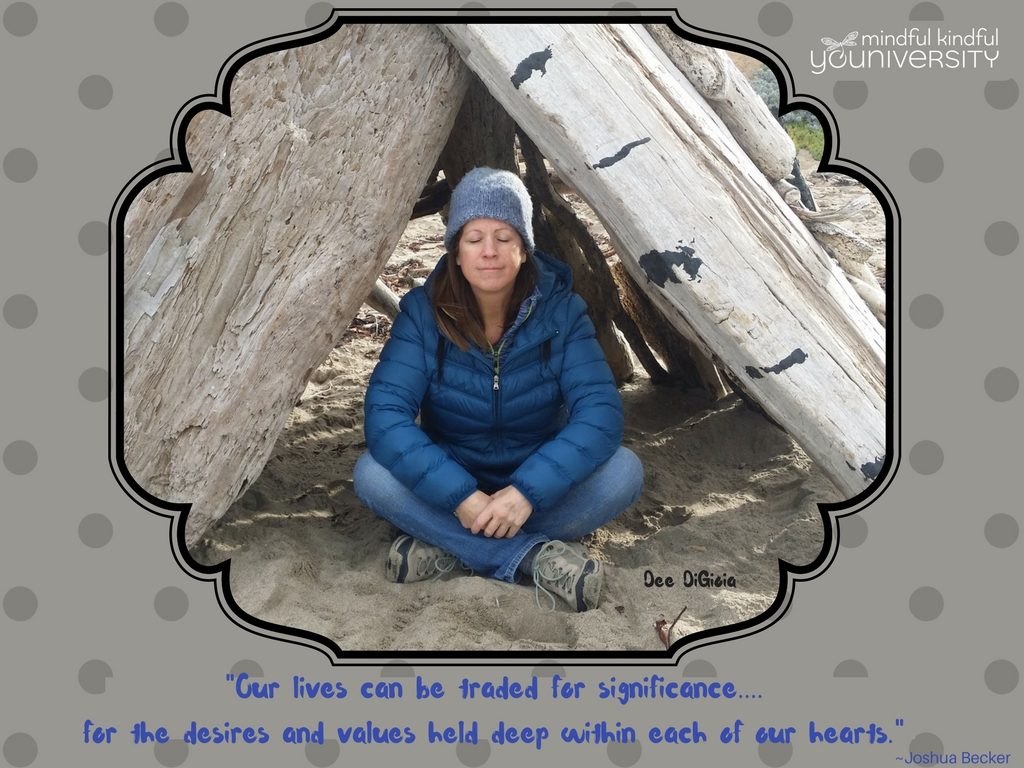 Mindful

~

Kindful

~

Peaceful