About Mindful Kindful YOUniversity
and Founder, Dee DiGioia

Meet Dee DiGioia, Mindfulness & Life Skills Coach for Well-being
and Founder of "Mindful Kindful YOUniversity"
(formerly "Caring and Courageous Kids")
Los Osos, CA 
Hi! I am Dee DiGioia (di JOY uh). I am a wholistic educator who finds great joy in helping others discover and understand the inner workings of the mind and body, while cultivating the life-skills and positive habits for emotional, physical, and social well-being. The practice of mindfulness is integrated into all aspects of my life, both personally and professionally, and I am coaching others to do the same. In 2017 I was inspired to launch Mindful Kindful YOUniversity (MK YOU) to share mindfulness and well-being programs to make a positive impact on the lives of children and adults in our schools and communities while addressing the challenges youth (and adults) face in school and in life, which interfere with learning, relationships, and mental health & well-being.
The Journey
My role in education has been transforming. To understand how Mindful Kindful YOUniversity came to life, is to look at what came before it. My life and its experiences are the very fabric of the program I am deeply passionate about and commited to. The skills I am passionate about sharing with youth are the ones I wish I had learned as a young child who struggled with severe anxiety and complex childhood trauma. And the skills I love to share with educators, parents, adults are the ones I wish I had learned years ago as a young parent and educator who continued to struggle without the life skills which could have helped me with coping skills for depression, preventing burnout, and dealing with the stresses in life that I continued to struggle with. And yet these experiences took me down a path where I eventually discovered the keys to become who I am today, and to discover my purpose and path in life as a Mindfulness Coach for youth, educators, parents, or anyone seeking the essential life skills for well-being.
Credentials: Certifications, Training, Experience
I am a passionate life-long learner of subjects related to the inner workings of the human mind and body including mindfulness, psychology, mental health, and trauma. In the last decade I have received, and continue to pursue additional training in a variety of programs. I am grateful to have the experiences, resources, and training to share the wisdom, science, and evidence-based skills and practices of mindfulness, movement, and social emotional learning which has proven over and over to lead to greater resilience, more joy, and peace in life, or what I like to summarize as more Mindful, Kindful, Peaceful.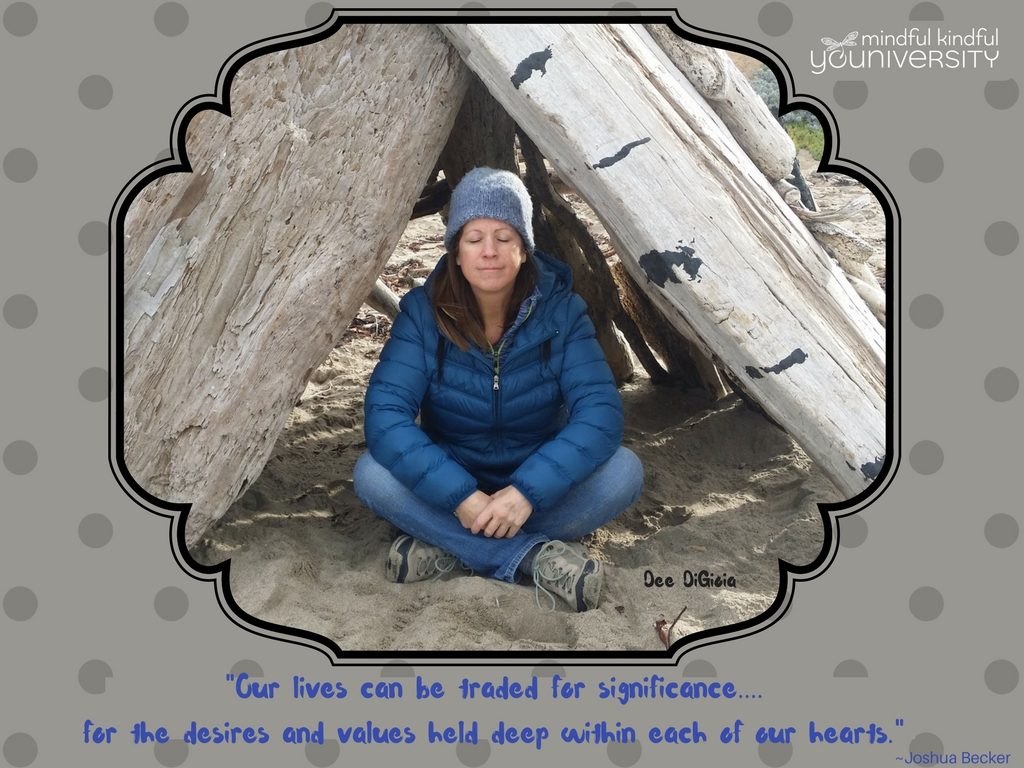 Mindful

~

Kindful

~

Peaceful