WEB-BASED "MINDFUL EXPLORERS" PROGRAM & RESOURCES
"Mindful Explorers" membership program is for busy teachers, counselors, parents, grandparents, and more!
*no-prep*  *ready-to-go*  *pre-recorded*  *self-paced*
Thematic social-emotional learning (SEL) lessons, mindfulness practices, and extended activities for elementary school level.
Resources for adults, too!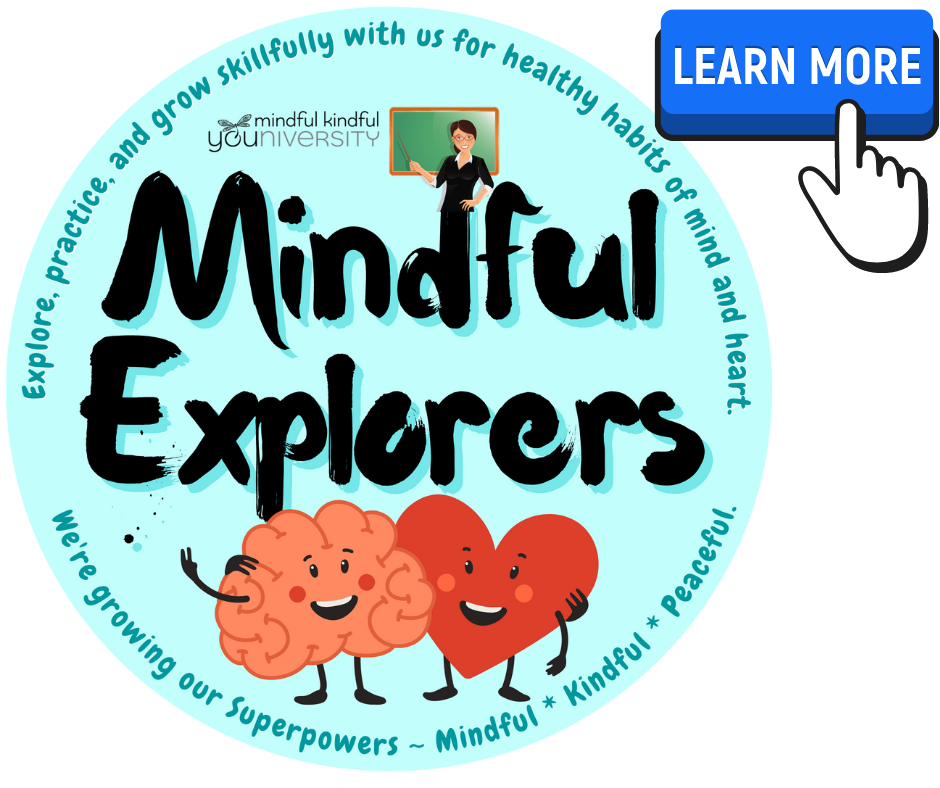 Find this membership program on Teachable
Free personal "behind the scenes" tour – use contact form below to make a request.
Introduce mindfulness-based social-emotional learning (SEL) with "Mindful Explorers" in your classroom or home (or supplement an existing program).
The "Mindful Explorers" program provides a rich experience for elementary school students, and their teachers at school or home, through learning and engaging in evidence-based practices of trauma-informed mindfulness and social-emotional learning to support social, mental, and physical health & well-being, while laying the foundation to succeed in school and in life.
"Mindful Explorers" is a unique school/home program which offers an essential education for responding more skillfully to life in the 21st Century, including this ongoing global pandemic! We know this pandemic has exacerbated the challenges with social-emotional skills and mental health, but where do we begin? We begin within. Help your students discover their inner "Superpowers" or resources for resilience, happiness, and well-being to help them now, and throughout life!
I'll guide and support you along the way to help you establish a program and provide the ready-to-go curriculum for you to support your students!
-Dee DiGioia, Your Guide and Founder of Mindful Kindful YOUniversity
NOTE: Our in-person school programs have been discontinued effective August 2022 as I am returning to full time work as a speech-language therapist in schools. I will, however, continue developing this Mindful Explorers web-based program for you and I!
I would be honored to be your guide and mindfulness mentor. Learn more about my journey and qualifications.  About Dee DiGioia