~Dragonfly Academy~
Personal YOUth Enrichment Classes
"Dragonfly Academy" offers a "YOUnique" individualized and personalized Enrichment Program in Los Osos, CA, integrating evidence-based strategies and practices of secular mindfulness, movement (yoga), and social emotional learning to develop the essential life skills of emotional intelligence, or "Sm'Heart skills" — the essential education for responding more skillfully to life in the 21st Century!
Note~ we also offer (1) "Dragonfly Circles" which is a group enrichment program offered in community class locations, (2) "YOUnique Fitness"  designed for those with special needs to have fun and feel successful (Group or individual).
WHERE?
In Dee DiGioia's home studio, Los Osos, CA
WHO?
Ages 5-18
For Home-Schooled YOUth (with options to attend days, evenings, weekends)
For all YOUth who attend public/private school (with options to attend after-school hours, evenings, weekends, or vacations) (*MAKE A REFERRAL to your child's school for IN-SCHOOL PROGRAMS!)
This class is beneficial for anyone, particularly those with challenges in the following areas:  stress & anxiety, social relationships, poor self-esteem, bullying, challenges with attention, impulse control, and academics. 
YOUth with special needs are welcomed, too!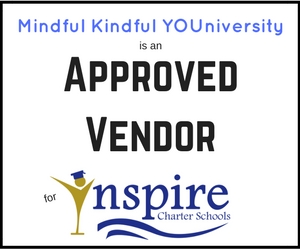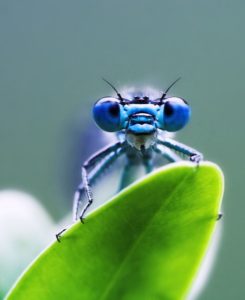 WHY? There are numerous benefits and these classes will empower youth with the confidence for facing the challenges and stresses in life today by cultivating healthy life skills & habits for positive attitudes, behaviors, relationships, as well as resilience for well-being and success throughout all stages of life. We begin with an exploration for understanding oneself (thoughts, emotions). Different modes of experiential and reflective learning are offered thru literacy, movement, yoga, music, art, drama, exploration, and student projects.
Mindfulness is a foundation for social emotional learning. When children learn to pause, connecting heart and mind, they respond more thoughtfully, creatively, responsibly, and compassionately. They learn that experiences don't have to overwhelm them and they can learn to remain calm and centered through life's ups and downs, beginning at home and in school. Consequently their emotional intelligence is growing up with them, leading to improved self-awareness, self-management, social awareness, relationship skills, and responsible decision making.
All skills require practice for improvement to take place. Each student will commit to weekly intentions to practice the healthy habits to become leaders who help will make the world a better place, beginning with their world within their own bodies and translating to their relationships with others.
Has mindfulness helped you? Yes. Mindfulness is very helpful at school. Instead of getting up and crying, now I stay at my desk and breathe.  What would school/the world be like if everyone practiced mindfulness?  School would be a LOT calmer!!!"  ~M, age 12 (after 8 sessions)
"Dragonfly Academy" Program Options
Individualized and personalized instruction in Dee DiGioia's home studio in Los Osos, CA.
Option A: 8 sessions (45 minutes each)
Complimentary initial consultation (30 minutes);
Choose days and times that meet your needs (in accordance with Dee's availability);
$240
Option B: 24 sessions (45 minutes each) 
Complimentary initial consultation (30 minutes);
Choose days and times that meet your needs (in accordance with Dee's availability);
When you commit to 24 sessions you receive a BONUS of up to three 30-minute parent consultations!!!
$720
REPEAT the program as many times as you wish for continued benefits just as you would repeat any good fitness program.
MK YOU is an approved Vendor for Inspire Academy home school programs. feel free to suggest other programs.
Referral benefits as well!
~~~~~~~~~~~~~~~~~~~~~~~~~~~~~~~~~~~~~~~~~~~~~~
~~~~~~~~~~~~~~~~~~~~~~~~~~~~~~~~~~~~~~~~~~~~~~
Not sure if these classes are right for your child? Schedule a complimentary initial 30 minute consultation to discuss your child's needs!
More information below!

Dragonfly Academy class content is dynamic and individualized.

 
Dee DiGioia has worked with large groups and individuals for 30+ years serving youth with social, emotional, behavioral, and communication challenges. Dee has created individual plans for youth to meet their individual needs. Lesson content for one child may look quite different than for another child, based on their individual needs, personalities, and developmental levels. That's what makes this home program so YOUnique! Home practice is expected for best results.
Dragonfly Academy SCHEDULING is individualized and flexible!
The class is based on an 8 class rotation.  You can custom schedule your days. For example, come once or twice a week until your 8 sessions are up! Life happens- illness, doctor's appointments, travel — if you need to skip a week, no problem ~ just let me know.
What happens when the 8 sessions are over and you want to attend more classes?
Perfect! That means you are understanding the value of these lessons, and perhaps even seeing some positive results in your child from this class. Simply sign up for and schedule another 8 sessions.  We'll identify it as Dragonfly Academy 1, and Dragonfly Academy 2, etc. Since this is individualized for your child's needs, it will include new content and continued practices building upon the foundations already learned. There's a bonus for for the ongoing plan!
Be sure to check out our other informational pages:
Parents are welcome to wait on our backyard deck (and listen in on the lessons) during our sessions, or free to run errands or take a walk.  We are one block from Baywood Los Osos and the beautiful back bay, as well as the Sweet Water Nature Reserve.  Individual and group parent programs are also available!
Dragonfly Academy was named as such because the symbolism of the dragonfly aligns with the intentions of Mindful Kindful YOUniversity. The metamorphic transformation from nymph to dragonfly symbolizes resilience the shedding of our negative patterns of limiting thoughts, behaviors and habits, and an emergence of our more skillful way of responding to "life".  Like the nymph who sheds its layers as it leaves its stage of life submerged in water and transforms into a dragonfly capable of flight, at all stages of our lives we develop the capacities to reveal our beautiful, positive and true nature, and reaping positive benefits in health and happiness. Mindful. Kindful. Skillful. Transformational!
~~~~~~~~~~~~~~~~~~~~~~~~~~~~~~~~~~~~~~~~~~~~~~
~~~~~~~~~~~~~~~~~~~~~~~~~~~~~~~~~~~~~~~~~~~~~~
Reminder: Also available ~ MK YOUth Programs for Schools and YOUth programs in San Luis Obispo County or Northern Santa Barbara County. 
My home studio in Los Osos, CA: