~Dragonfly Academy~
Personal YOUth Enrichment Classes
"Dragonfly Academy" offers a "YOUnique" individualized and personalized Enrichment Program in Los Osos, CA, integrating evidence-based strategies and practices of mindfulness, movement, yoga, and social emotional learning to develop the essential life skills of emotional intelligence, or "Sm'Heart skills" — the essential education for responding more skillfully to life in the 21st Century!
Note~ MK YOU also offers
"Dragonfly Circles"
which is a group enrichment program offered in Various community class locations.
Offered in Dee DiGioia's home studio in Los Osos, CA.

~~~~~~~~~~ WHO? ~~~~~~~~~~
This program is beneficial for all YOUth ages 5-18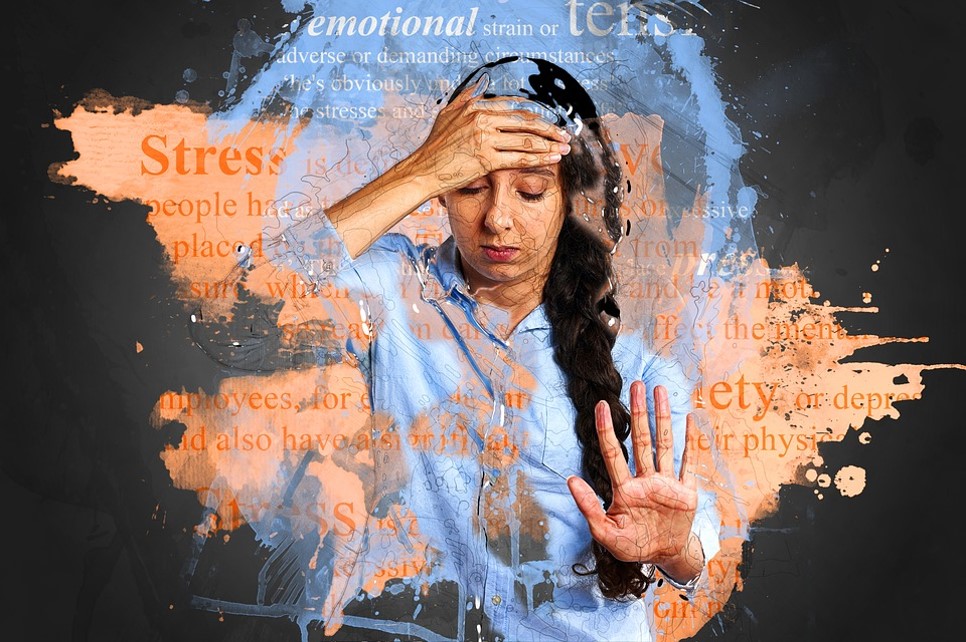 Mindful Kindful YOUniversity was founded to address the challenges youth face in school and in life, which interfere with learning, relationships, and mental well-being, such as:
stress, overwhelm;
self-awareness;
distraction, impulse control, difficulty focusing;
bullying and social issues;
difficult emotions — anger, anxiety, depression
YOUth with SPECIAL NEEDS/CHALLENGES are welcomed and encouraged, too! 
The classes are particularly beneficial for for anyone with challenges or impairments in any of the following areas: 
Learning Disabilities ~
Attention ~
Hyperactivity ~
Impulsive behaviors ~
Auditory processing ~
Poor coordination ~
Low self-esteem ~
Social skills ~
Difficulty making friends ~
and so much more!
MY EXPERIENCES ACROSS THE YEARS:  My roles have varied over the years as a speech-language therapist, preschool director, bullying prevention specialist, and Life Coach, to name a few. I have worked with large groups, small groups, and individuals for 30+ years serving youth with social, emotional, behavioral, and communication challenges. I have pioneered mindfulness programs in schools in Northern CA before moving here. While I am taking action to get programs in our local schools, I am also offering personalized coaching and community programs!  I have created Individualized Education Plans (IEP's) for youth to meet their individual needs. Dragonfly Academy lesson content for one child may look quite different than for another child, based on their individual needs, personalities, and developmental levels. That's what makes this home program so YOUnique! Home practice is expected for best results.
"Concern over my daughter's perfectionist tendencies led me to contact Dee DiGioia regarding mindfulness coaching.  While initially resistive and skeptical, my daughter has come to enjoy and benefit from the sessions.  Dee is a kind, caring, and energetic teacher who employs a variety of approaches, including discussion, music, visualization, and movement.  My daughter is learning tools and techniques to calm and quiet her mind, as well as developing self-acceptance, compassion, and gratitude.  I believe that what she is gaining from the sessions will serve her well on many levels and stages of her life." ~C.T., parent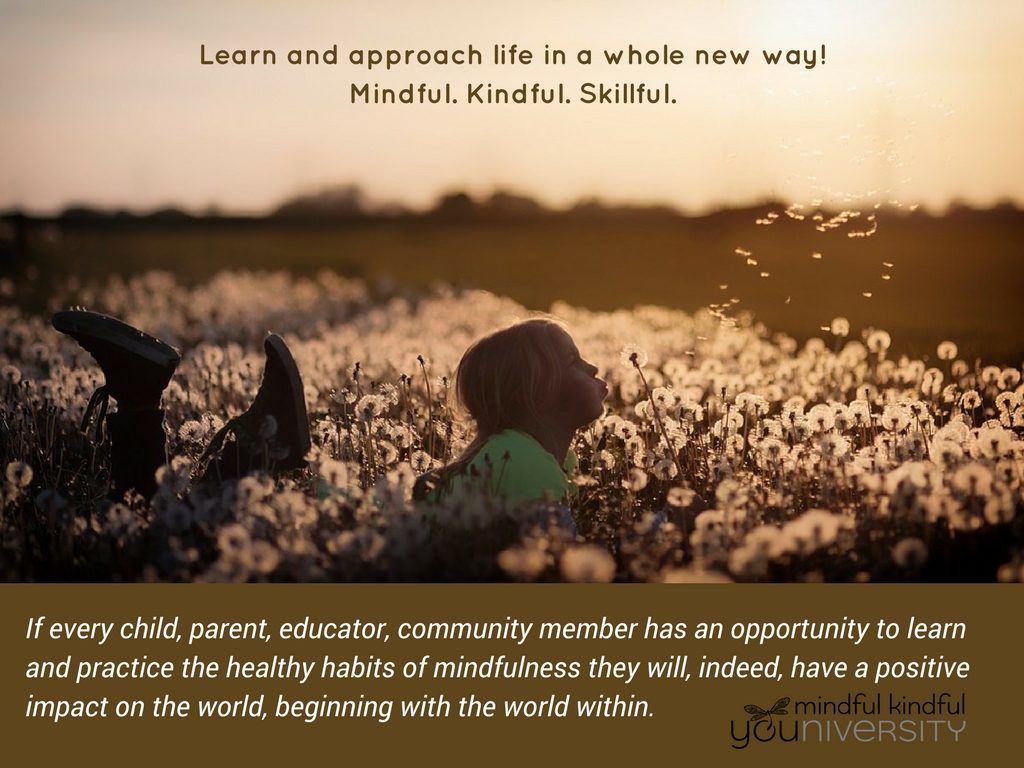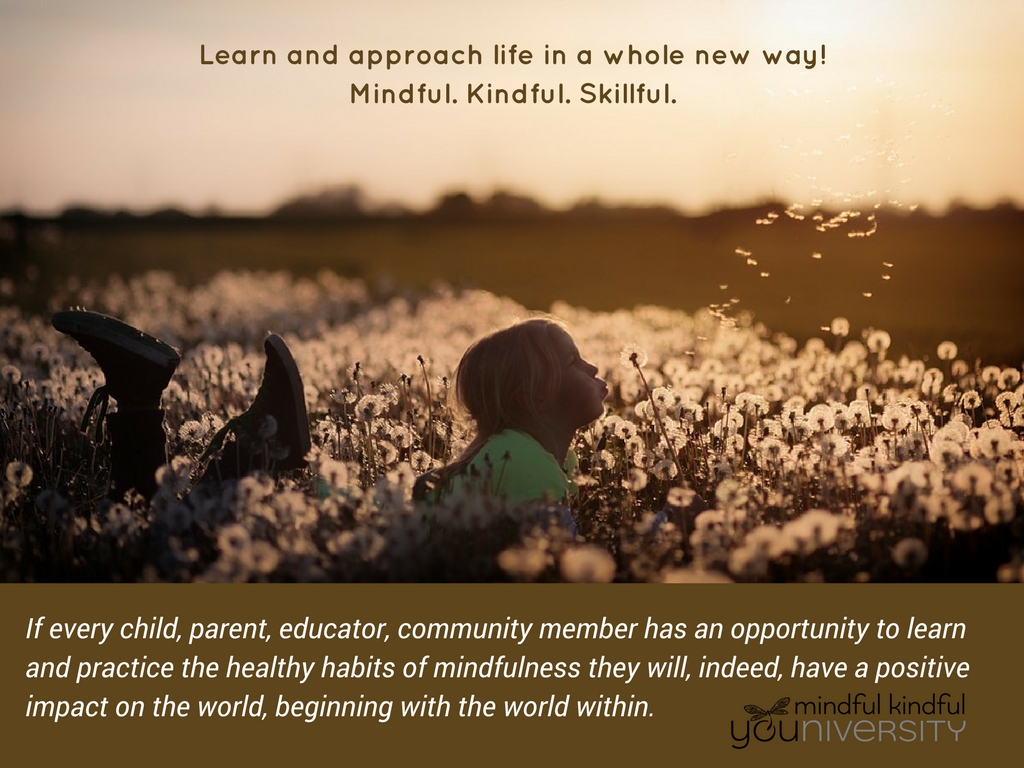 ~~~~~~~~~~ WHY? ~~~~~~~~~~
Sm'Heart Skills: the inner resources for resilience and well-being 
Well-being is a skill and all skills require practice, practice, practice!
"Life is 10% what happens to you and 90% how you react to it." ~Charles Swindoll
We hope that our childrens' stress levels will fall and physical awareness will rise but how often do we teach them how to create these changes?*
We hope that our childrens' will be able to pay attention and tune out distractions but how often do we teach them how to do this?*
We hope that our childrens' will be happy and able to regulate difficult emotions but how often do we teach them how to achieve this state of being?*
We hope that our childrens' will be kind and refrain from judging others but how often do we teach them how to achieve this state of being?*
There are numerous benefits and these classes will empower youth with the confidence for facing the challenges and stresses in life today by cultivating healthy life skills & habits for positive attitudes, behaviors, relationships, as well as resilience for well-being and success throughout all stages of life. Students come to learn that experiences don't have to overwhelm them and they can learn to remain calm and centered through life's ups and downs.
I create a safe, supportive, and accepting environment to help each student feel confident to try new things, discovering his/her gifts, reaching new heights in physical, mental and emotional well-being! Sm'heart fitness inside and out!!!!
The benefits of individualized instruction is that lessons can be personalized for any specific areas of challenge. Your child will receive weekly challenges to practice at home to receive the most benefit. 
Each week your child will strengthen his/her "muscles": strong MIND, strong HEART, strong BODY.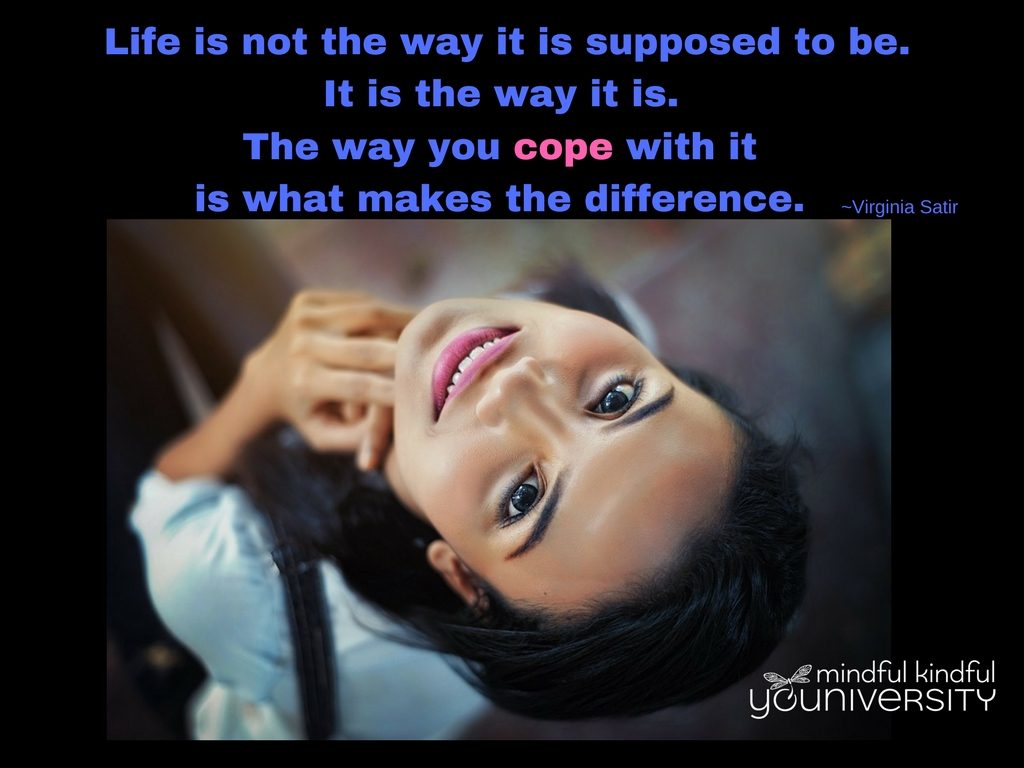 As these muscles are strengthened, he/she will begin to discover his/her very own inner resources or "superpowers" including:
stillness

,
balanced emotions,
sense of calm,
focus,
listening,
kindness,
positivity,
leadership,
flexibility,
resilience,
and more! (see

The ABC's of Mindfulness

)
When we engage our superpowers we begin to feel more calm, confident, and happier at home, at school, and about life. 
WHOLE BRAIN/WHOLE BODY APPROACH: to promote social, emotional, and physical well-being grounded in science and positive psychology and providing the student with opportunities to integrate these skills through
mindful attention training,
breathing practices,

movement / yoga,

guided relaxation,
and emotional intelligence skills.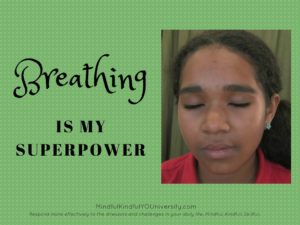 MAGIC IS IN THE SEEDS:  The magic is in the "seeds" which are planted through our practices, because students are empowered and equipped with the knowledge, tools, and confidence to move through the daily challenges that come up in their lives (including difficult emotions such as anger or depression, anxiety and overwhelm, difficulty focusing and distraction, challenging relationships with friends and peers, including bullying, and more).
Over time, our practices may help students improve their self-awareness of the world within their own bodies (thoughts, feelings, sensations) which leads to greater self-regulation and resiliency; social awareness & relationship skills improve and positive attitudes are cultivated through empathy, compassion, and kindness; responsible decision making improves; all of which positively impact all other areas of their lives including learning readiness and academics.
These, and other potential benefits are the core competencies of social-emotional intelligence, and the major predictors of overall well-being, success, and happiness in life. 
~~~ "Dragonfly Academy" Program Options ~~~
Individualized and personalized coaching in Dee DiGioia's home studio in Los Osos, CA. Jump in at these extraordinary introductory rates!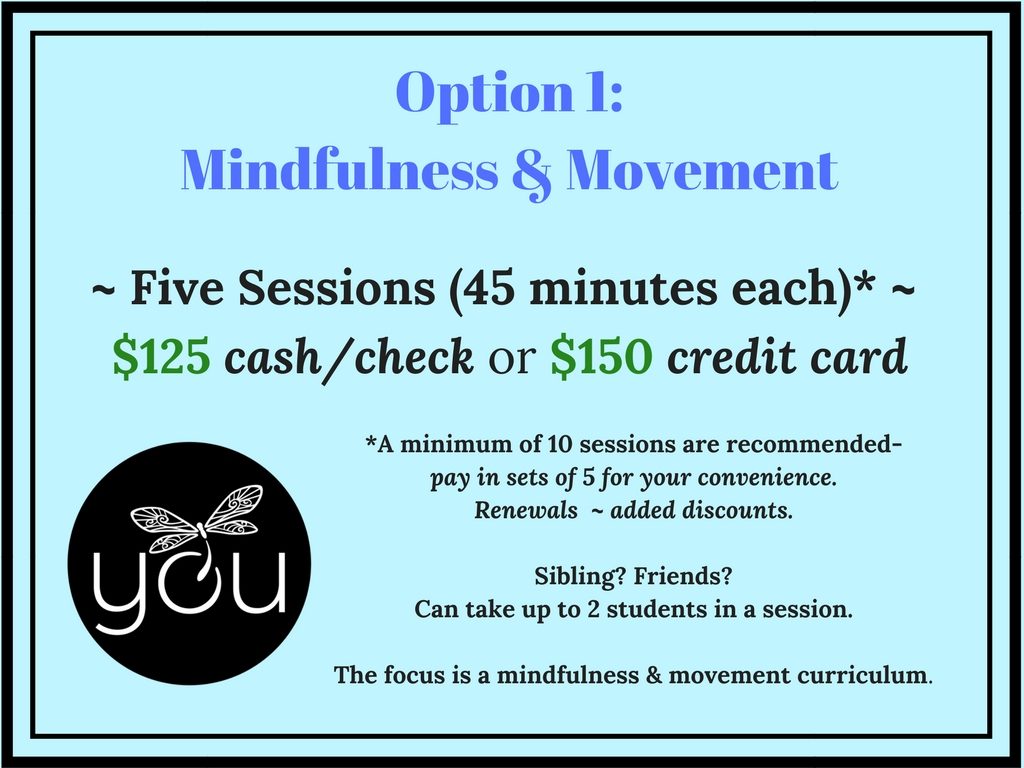 MK YOU is an approved Vendor for Inspire Academy home school programs.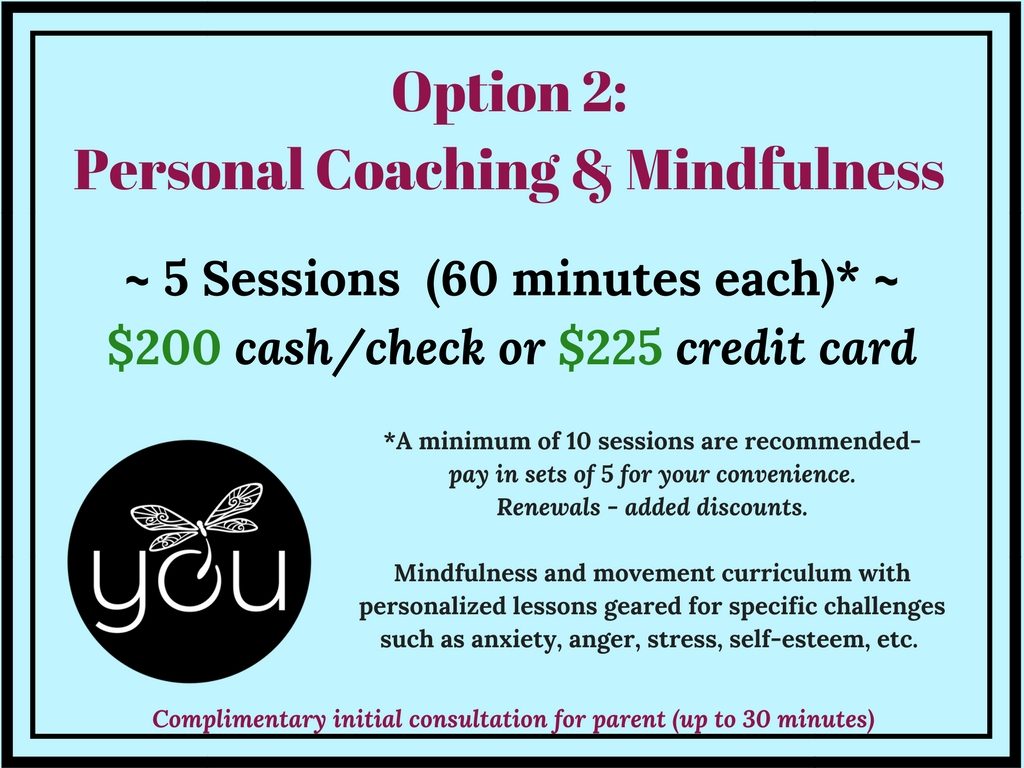 Dragonfly Academy SCHEDULING is individualized and flexible!
REPEAT the program as many times as you wish for continued benefits  just as you would repeat any good fitness program.  A minimum of 10 sessions are recommended. You can custom schedule your days.  The best progress will be seen with consistency in attendance, however life happens — illness, doctor's appointments, travel — if you need to skip a week or two, no problem, just let me know! There will be an expiration to your pre-paid classes within a reasonable time frame to ensure your commitment. Emotional intelligence develops by learning and practicing skills over and over. We'll keep the content fresh, but continue to practice and build on what we have previously learned! Learning never ends at the YOUniversity!
What happens when the prepaid sessions are over and you want to attend more classes?
Perfect! That means you are understanding the value of these lessons, and perhaps even seeing some positive results in your child from this class. Simply sign up for additional sessions.  Since this is individualized for your child's needs, it will include new content and continued practices building upon the foundations already learned.
What does the parent do during our session?
Parents are encouraged to drop off the students for our sessions at my home studio. Sometimes, the student feels better having parent present for part of, or all of the session, until they feel comfortable, and that is completely fine. There is no right or wrong way!  Feel free to leave your car parked and take a walk to the nearby Sweet Springs Nature Reserve, or the Los Osos Labyrinth, or the local deli and restaurants in Baywood, such as the Back Bay Cafe or Noi's and Doi's 2nd Street Cafe. There are also the shopping centers on LOVR such as Miners, Ralphs, and more. During nice weather, parent is welcome to hang out on our deck in front with a view of the bay or in back for shade or sun.
I also offer Adult Personal Coaching.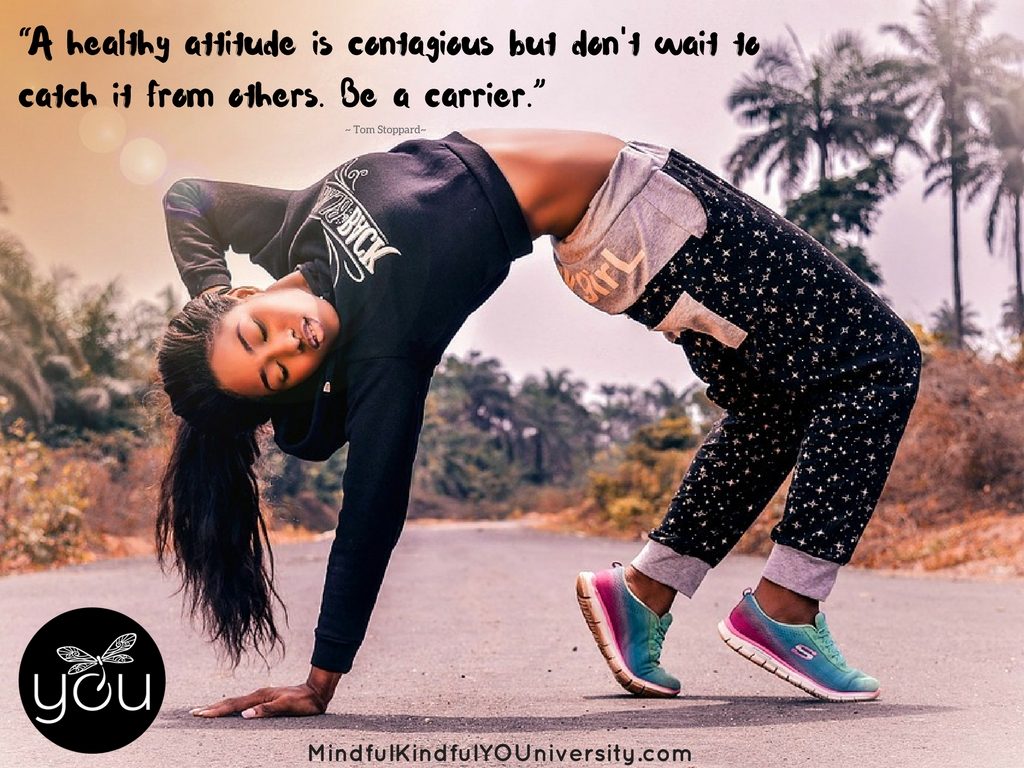 ~~~~~~~~~~~~~~~~~~~~~~~~~~~~~~~~~~~~~~~~~~~~~~~~~~
Be sure to check out our other informational pages: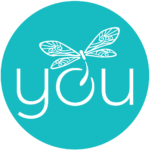 What is behind the name "Dragonfly Academy"  The symbolism of the dragonfly aligns with the intentions of Mindful Kindful YOUniversity. The metamorphic transformation from nymph to dragonfly symbolizes resilience the shedding of our negative patterns of limiting thoughts, behaviors and habits, and an emergence of our more skillful way of responding to "life".  Like the nymph who sheds its layers as it leaves its stage of life submerged in water and transforms into a dragonfly capable of flight, at all stages of our lives we develop the capacities to reveal our beautiful, positive and true nature, and reaping positive benefits in health and happiness. Mindful. Kindful. Skillful. Transformationall!
~~~~~~~~~~~~~~~~~~~~~~~~~~~~~~~~~~~~~~~~~~~~~~
Reminder: Also available ~ MK YOUth Programs for Schools and YOUth programs in San Luis Obispo County or Northern Santa Barbara County. 
Photos of my home studio in Los Osos, CA (below):