"…because it's amazing!"
When a 2nd grade student describes mindfulness as "amazing", I think administrators, teachers, and parents need to sit up and take notice. See video below:
Two years ago I had the privilege to go into the classrooms of all the Kinder through 5th grade students where I was also serving a the district's Speech-Language Therapist. The year before that I was also going into these classrooms to teach my version of social-emotional learning skills to increase compassion and kindness, while hoping to reduce violence and aggression in relationships. Many of these students (maybe even it's accurate to say that most of these students) have a lot of challenges in their lives — low socio-economic circumstances which includes poverty, violence in the homes or neighborhoods, and race-related discrimination challenges that are rampant in today's world. There were many students in our school identified as Emotionally Disturbed due to the trauma in their lives. This created classrooms which were challenged with high dis-regulation of the nervous system, one student or several students may impact an entire class' sense of well-being and safety. I had been integrating mindfulness into my therapy work and in my Caring and Courageous Kids bullying prevention work for several years but felt the time was now to really dig deeply into it so I went through the certification training with Mindful Schools and then taught the Mindful Schools curriculum to these k-5 students over the past year.
The circumstances were far from ideal with my already huge personal caseload of therapy students. I needed to fit in teaching two classes of each grade which meant I could only see each class approximately once every two weeks. Add in holidays, testing days (of which there were many!), and prep days for testing, and special events, I did not see the students nearly as much as I would have liked. However, this opportunity was one I would call "amazing" as well! I felt that most of the students were intrigued with this topic of learning about their brain and how to help it develop attention, focus, and more importantly, how to experience peace in a moment. Practicing the calm helped them to experience a changing, more positive relationship with themselves and with others not only at school, but at home as well!
Throughout the year I continued to plant these seeds of the lessons and practices of mindfulness. It wasn't until we did the year-end activity of having the students in the classes write or draw about how mindfulness has helped them that I really got to hear from each student on how it impacted them. It was deeply moving and heart-opening.
This video is just one of many "testimonies" from the children which confirms to me how valuable it is to teach this incredible life-skill that I wish I had learned when I was in my youth! This child took something she learned at school and had the awareness to put this valuable life skill into practice to help contribute to peace at home and in herself. She is taking what she learned and sharing it with her family! This 2nd grader said that her picture was about "flipping your lid" which is a term we learned about months before (and reviewed) about how the brain reacts when activated with the strong emotions of fear or anger (see our video: Don't Flip Yo Lid). When we know about how our brains work, and when we practice how to counter that activation with simply taking deep, calming breaths, then we can have a more positive outcome that is aligned with our hearts and inner goodness. By practicing this in the classroom, as a classroom together, then it becomes easier to remember to do in times of need. When we forget, we can be reminded to try it again next time. This little girl noticed how she was feeling and actively chose to take deep, calming breaths so she wouldn't "flip her lid" when feeling angry! Noticing the siblings she drew in her picture, I asked if she taught anyone in her family about mindfulness to which she replied "yes". I have had many students in the classes share examples of this as well. When asked what her family thought of mindfulness, her reply (whether it was her own thoughts or their thoughts, I can't be sure) was that "it was amazing". THIS is one of the many reasons why I teach mindfulness. Sometimes the world feels peaceful and in an instant it can all change. For some students it can become overwhelming. When we have the tools to help us feel calm and centered, it is, indeed, amazing!  I find great joy in helping children discover how it can feel when they have are able to calm themselves and help restore peace in their corner of the world no matter what comes their way! It's just a breath away.
#whyIteachmindfulness is a tag I use on my FB page Mindful Kindful YOUniversity ~ discover more reasons as I share them!
~~~~~~~~~~~~~~~~~~~~~~~~~~~~~~~~~~~~~~~~~~~~~~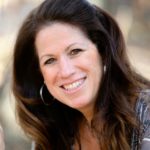 Dee DiGioia
, Certified Mindfulness & Life Skills Coach and Consultant
MK YOU offers mindfulness programs for youth, educators, parents, and community members using evidence-based practices of mindfulness, movement, and social-emotional learning to help reduce stress while cultivating the inner resources needed for well-being in San Luis Obispo & Northern Santa Barbara Counties via community programs/classes/workshops, personal coaching, professional development, mini-retreats, and more. After pioneering a successful mindfulness program for K-5 classrooms at an inner city charter school in Sacramento, CA, Dee hopes to develop programs in our local schools here on the Central Coast of CA.  Contact Dee to learn more.

Sm'Heart Skills: The essential education for responding
more skillfully to life in the 21st Century!
This blog is a reprint and revision I wrote on July 13, 2016 on my PREVIOUS website "Caring and Courageous Kids". See my new video "7 Questions every school should ask"
Sm'Heart Skills: The essential education for responding more skillfully to life in the 21st Century!

Mindful. Kindful. Skillful. Transformational.