Mindful Explorers
virtual membership program
for kids and their grown-ups
We're growing our Superpowers for resilience and well-being!
Just $20

$15

monthly >>> JOIN HERE

Coupon code: "HealthyHabitsNewYear" or if you're a neighbor of mine use code: "LosOsosNeighbor" (no spaces!)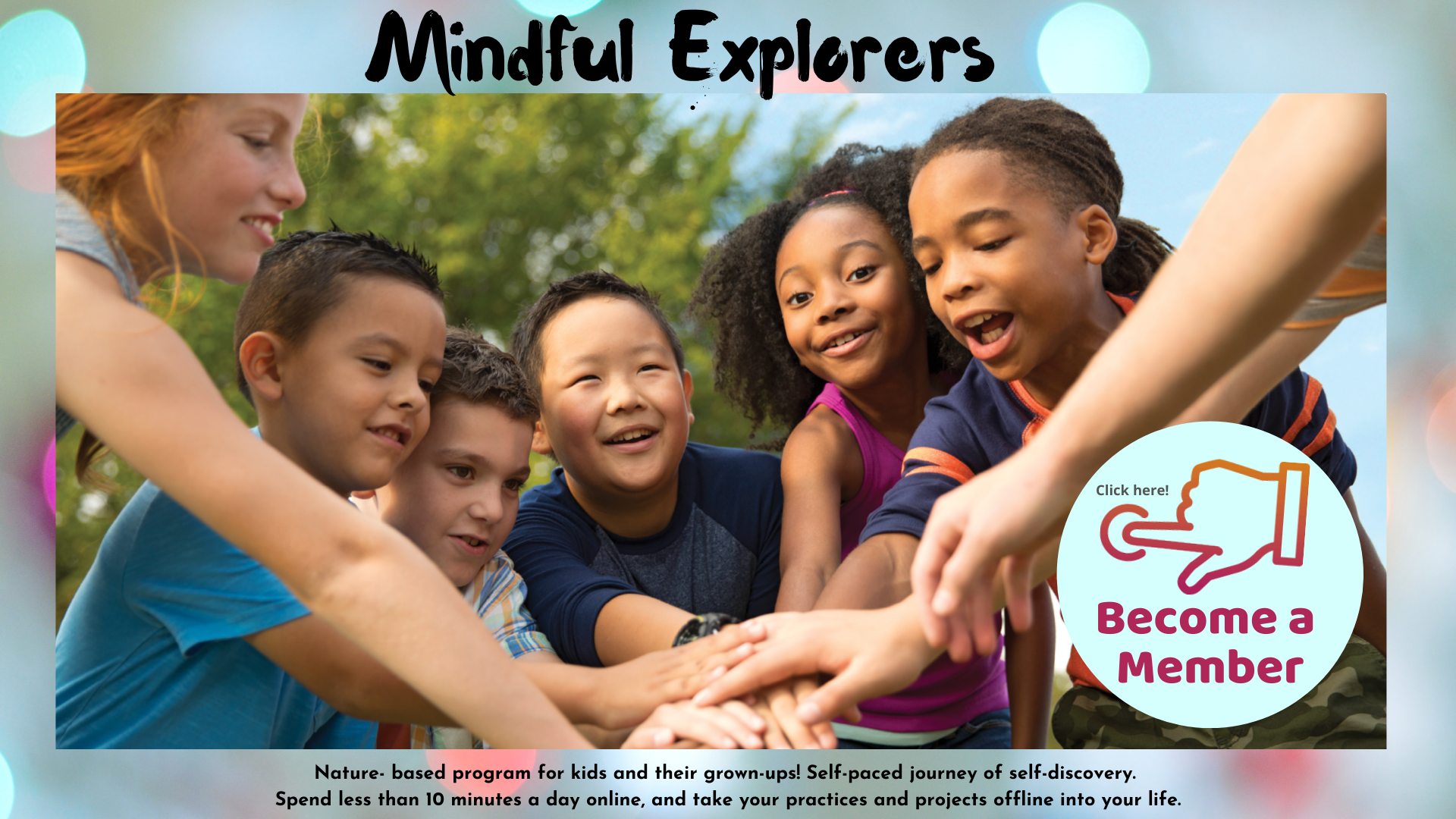 FOR CHILDREN:
Mindful Explorers offers nature-based mindfulness and social-emotional learning lessons to help children understand their own true nature. I'll personally guide children on a journey of self-discovery to grow healthy habits of heart and mind and become leaders for a more mindful, kindful, peaceful world (beginning within)!
WHY? This program is intentionally designed to address the challenges youth face in school, and in life, which interfere with learning, relationships, and mental well-being:
managing difficult emotions (such as stress, anxiety, overwhelm, depression, anger)
distraction, impulse control, difficulty focusing;
and social-relational challenges.
Our program is geared towards elementary school-aged children – although it can be adapted up or down. It provides rich experiences for youth (and their grown-ups) through learning and engaging in practices of trauma-informed mindfulness and movement grounded in science and backed by research to support mental and physical health and well-being while developing the essential life skills of emotional intelligence, or "Sm'Heart skills".  It's the essential education for responding more skillfully to life in the 21st Century and through this pandemic!
Each module contains multiple videos (lessons, stories grounding practices, activities, etc)
Each video ranges from 3-10 minutes. Self-paced! No prep for you! (other than occasional art activity).
Take your practices and projects offline and into life!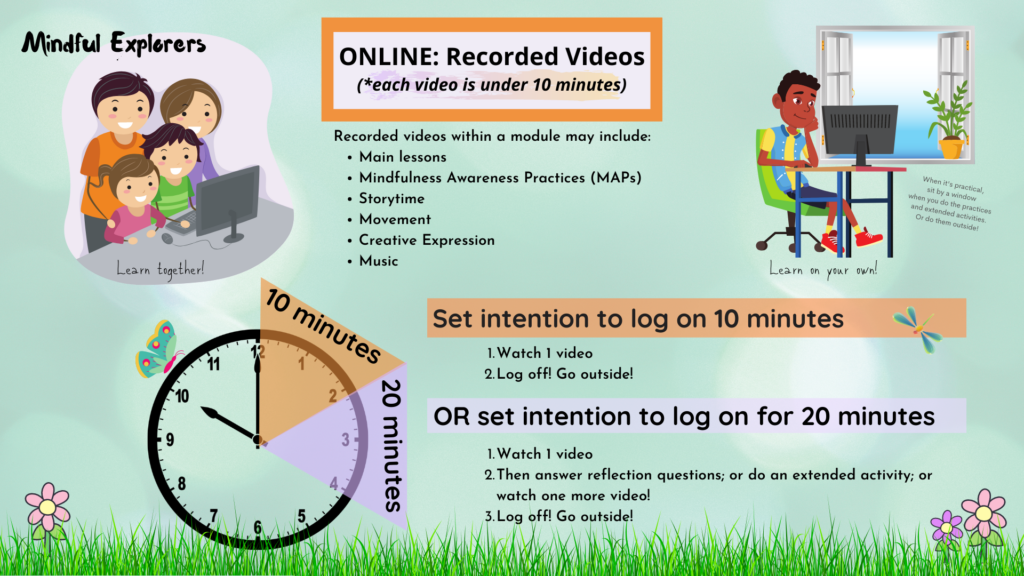 You only need to be ONline 10 – 20 minutes any time you choose to learn, practice and grow skillfully with the Mindful Explorers program.
It doesn't have to be everyday. You could actually get through a whole module in one sitting if you carved out 45-60 minutes
but that's not what I recommend. Take one piece at a time and plant the seed. 10-20 minutes. That's it!
~ Sample video (below) is from one of our modules ~
Content for Mindful Explorers, will be much like what we do in our Mindful Kindful YOUniversity school programs and community programs in San Luis Obispo County, CA, however, being online we can go more in depth! This online program is accessible to anyone, anywhere with internet access. It is a self-paced program and you get to decide how much you want to access that will be right for you or your child. Spend as little as 10 minutes online and then take your practices and projects offline with an emphasis on getting out in nature. The past, preent, and future content is yours to access for as long as you remain a member.
FOR ADULTS, TOO:
The membership also includes a community for like-minded, like-hearted parents and educators to collaborate and grow together while giving children (and themselves) support with these essential life skills.
We have a private Facebook group and monthly "My Turn" meetups for the grown-ups (share, support, mindfulness practices).

"After attending MKY Explorer program's virtual open house, I knew it was just the thing to supplement our online school regimen. While we feel so "zoomed out," the virtual program, which was so clearly thoughtfully curated and put together,  is actually very well served and honored by the online format. The exercises are wonderfully guided with thoughtful images, videos, and music, which aid tremendously in engaging with the exercises. We are thrilled to be taking part in a program that allows us to pace ourselves, and have the freedom to return to lessons as needed, or desired." ~ Parent, Annabelle Ioannides Healy  >>> READ MORE REVIEWS ON OUR GRATITUDE WALL
Just $20

$15

monthly
to set the foundation for your child's lifetime (priceless!)


Coupon code: "HealthyHabitsNewYear" or if you're a neighbor of mine use code: "LosOsosNeighbor" (no spaces!)
One flat rate per family // Cancel anytime
Would you like to be a sponsor for families in your organization? Contact Dee DiGioia
By setting the intention to practice mindfulness and kindfulness in our daily living, we plant the seeds for positive habits to transform our inner peace and happiness. As a result, each one of us is positively contributing to a thriving, resilient, compassionate and peaceful world beginning within ourselves, and positively impacting our relationships at home, school, and in our communities. Mindful ~ Kindful ~ Peaceful!

I'll be guiding you on this journey ~Dee DiGioia
Questions? Email me or text/call 805-270-5523
Certified Mindfulness,Yoga Calm, & Cognitive Behavioral Therapy & Life Skills Coach +
Stay up to date on announcements about our membership program: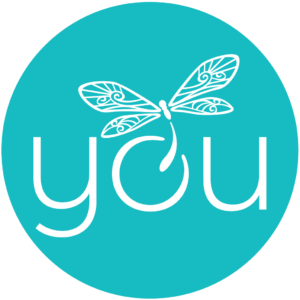 The symbolism of the dragonfly aligns with the intentions of Mindful Kindful YOUniversity. The dragonfly is often associated with transformation, wisdom, adaptability, resilience, and power. The dragonfly begins its life submerged under water as a nymph and endures many obstacles and challenges before emerging as the revered and beautiful dragonfly. As we shed any negative or unskillful patterns of limiting thoughts, behaviors, and habits, then we are growing our "wings" and are empowered to experience a whole new way of living in happiness, health, wisdom, and well-being. This is our true nature. May you be Mindful * Kindful * Peaceful * Skillful!