Stay up to date on announcements about our membership program:
Mindful Explorers
NEW!
Online Leadership + Membership Program for kids and their grown-ups

Hybrid of (1) RECORDED lessons/stories/movement,
(2) OFFLINE practices and projects,
and (3) LIVE Virtual Meet-ups.
FOR CHILDREN:
To grow healthy habits of heart and mind by guiding children on a journey of self-discovery to become leaders for a more mindful, kindful, peaceful world.
For a more peaceful world, we begin within! Mindful ~ Kindful ~ Peaceful!
Phase 1 of our membership program is geared towards elementary school-aged children – although it can be adapted up or down. Additional age groups coming later!

FOR ADULTS, TOO:
The membership also includes a community for like-minded, like-hearted parents and educators to collaborate and grow together while giving children (and themselves) support with these essential life skills.
We have a private Facebook group and we have "My Turn" meetups for the grown-ups 2x a month (share, support, mindfulness practices).
New learning Modules, with new nature-based themes, are released every other week, alternating with Live Meetups on the other week. Every 5th week is a PAUSE week for catching up and integrating what has been learned. Each video content (lesson or story or practice, etc) is between 5-10 minutes so you don't have to spend a lot of time online
Week 1: New Module/theme released on "Mindful Monday"  
Week 2: Optional Live Virtual Meetups  (kids // adults) 
Week 3: New Module/theme released on "Mindful Monday" 
Week 4: Optional Live Virtual Meetups (kids // adults) 
Week 5: PAUSE 
REPEAT: Following week, we start a new cycle – back to week 1. There are some variations to this rhythm due to holidays or other reasons. Members will receive more specific information – schedule subject to change. We had a "soft" opening in June with a sampler module "The Nature of You" and officially kicked off with "Summer Sensations" on July 6. See our schedule on the CALENDAR or print a document.
Content will be much like what we do in our Mindful Kindful YOUniversity (MK YOU) school programs and community programs but you get to decide how much you want to access that will be right for you or your child. The content will be yours for as long as you remain a member. MK YOU programs provide a rich experience for students through learning and engaging in practices of trauma-informed mindfulness and movement grounded in science and backed by research to support mental and physical health and well-being while developing the essential life skills of emotional intelligence, or "Sm'Heart skills".  It's the essential education for responding more skillfully to life in the 21st Century!
TAKE A PEEK
at this video montage of "Summer Sensations" – our first module
More Details:


Our module release dates and links can also be found on website CALENDAR page.
INVESTMENT
$20 monthly OR

$200 annually
One flat rate per family
I am an Inspire Vendor
Cancel subscription at anytime.

Grateful Members:
I'm looking forward to the program as I've always wanted to expose my kids to your classes but never been able to make it to Los Osos or any other location. Thank you for expanding your wisdom via online classes. With gratitude, Parent PS
Haley's helped me do some of your breathing exercises a few times when I have gotten overwhelmed. I'm excited I will be able to practice this with her now because I've been wanting to since she's started with you! ~ Parent KJ  (and a video from her daughter below who wanted to share one of her projects with me)
With all the unrest in our world right now, I feel like this is the best thing our family can choose to focus our energy on for the summer and upcoming school year. Dee DiGioia has created this awesome program to teach us tools for dealing with emotions. We are facing an unprecedented school year… Working with our kids (and ourselves) through these emotions is so important! Seriously consider doing this with your family!  It's all virtual and there are just the right amount of resources. It's SUPER affordable… ~ Parent MS
"We are doing this AMAZING program to teach mindfulness to our family… Dee DiGioia is awesome at finding interesting ways to get all of us to think, ponder, digest and reflect on different ways to increase our emotional intelligence and awareness (we all know this is the most important thing our families need right now!), especially to children! She is calm, patient and thoughtful…So glad to have the opportunity to learn from her…" ~ Parent EE
"I met Dee DiGioia through Peace Academy SLO this year. (She was a fellow teacher). And my kids loved her mindfulness rotations. Indeed, they were among Ivy's favorite parts of Peace Academy this summer. They helped her gain valuable insights into her personality and Lily's. So I signed the whole family up for Dee's Mindful Kindful Youniversity just four days ago. And I can't even tell you exactly why or how; but the kids and I have been more calm, motivated, and focused ever since. Maybe it's just knowing we have Dee and all of her calming tools and techniques available to us at any time. My kids enjoy doing one Summer Sensations online activity every day so far. And I am looking forward to this new grounding module as well as the future modules which will surely help us through an academic year certain to be fraught with uncertainty. Thank you, Dee." ~ Parent LM
Video (below) ~ students share how mindfulness helps them! 
"Must we always teach our children with books?
Let them look at the stars and the mountains above.
Let them look at the waters and the trees and flowers on Earth.
Then they will begin to think, and to think is the beginning of a real education."
~David Polis
~~~~~~~~~~~~~~~~~~~~~~~~~~~~~~~~~~~~~~~~~~~~~~~~~~~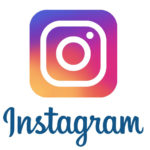 I'll be guiding you on this journey ~Dee DiGioia
Questions? Email me or text/call 805-270-5523
Certified Mindfulness,Yoga Calm, & Cognitive Behavioral Therapy & Life Skills Coach +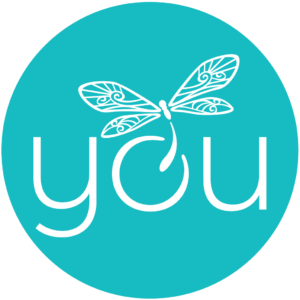 The symbolism of the dragonfly aligns with the intentions of Mindful Kindful YOUniversity. The dragonfly is often associated with transformation, wisdom, adaptability, resilience, and power. The dragonfly begins its life submerged under water as a nymph and endures many obstacles and challenges before emerging as the revered and beautiful dragonfly. As we shed any negative or unskillful patterns of limiting thoughts, behaviors, and habits, then we are growing our "wings" and are empowered to experience a whole new way of living in happiness, health, wisdom, and well-being. This is our true nature. May you be Mindful * Kindful * Peaceful * Skillful!