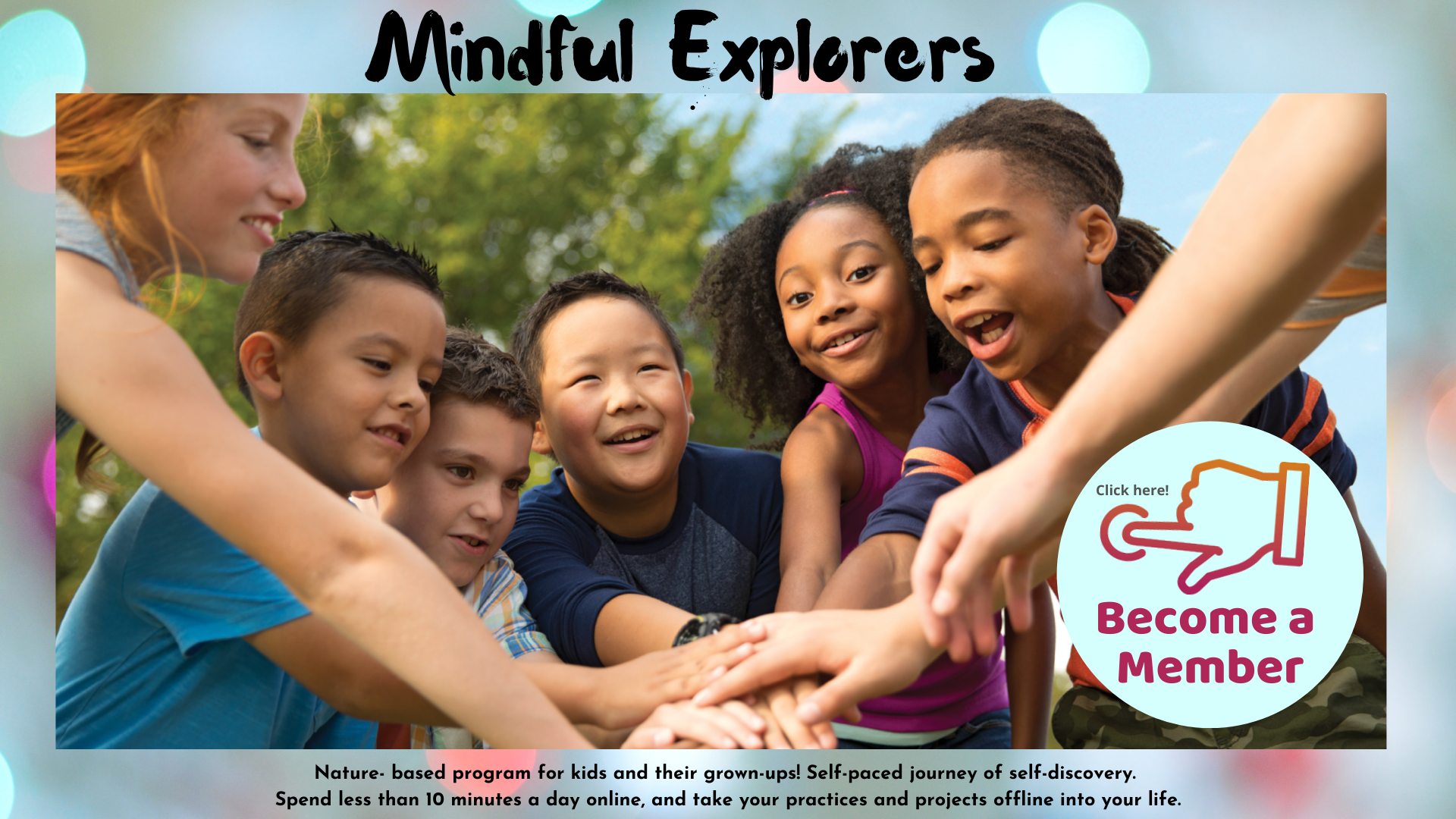 Mindful Explorers
online membership program
for kids and their grown-ups
Geared towards elementary school-aged children – although it can be adapted up or down.
Just $20 monthly or $200 annually >>> JOIN HERE
6 month scholarships now available >>> APPLY HERE 
"After attending MKY Explorer program's virtual open house, I knew it was just the thing to supplement our online school regimen. While we feel so "zoomed out," the virtual program, which was so clearly thoughtfully curated and put together,  is actually very well served and honored by the online format. The exercises are wonderfully guided with thoughtful images, videos, and music, which aid tremendously in engaging with the exercises. We are thrilled to be taking part in a program that allows us to pace ourselves, and have the freedom to return to lessons as needed, or desired." ~ Parent, Annabelle Ioannides Healy
FOR CHILDREN:
Mindful Explorers offers nature-based mindfulness and social-emotional learning lessons to help children understand their own true nature. I'll personally guide children on a journey of self-discovery to grow healthy habits of heart and mind and become leaders for a more mindful, kindful, peaceful world (beginning within)!
WHY? This program is intentionally designed to address the challenges youth face in school, and in life, which interfere with learning, relationships, and mental well-being:
managing difficult emotions (such as stress, anxiety, overwhelm, depression, anger)
distraction, impulse control, difficulty focusing;
and social-relational challenges.
Our program provides rich experiences for youth (and their grown-ups) through learning and engaging in practices of trauma-informed mindfulness and movement grounded in science and backed by research to support mental and physical health and well-being while developing the essential life skills of emotional intelligence, or "Sm'Heart skills".  It's the essential education for responding more skillfully to life in the 21st Century!
Content for Mindful Explorers, will be much like what we do in our Mindful Kindful YOUniversity school programs and community programs in San Luis Obispo County, CA, however, being online we can go more in depth! This online program is accessible to anyone, anywhere with internet access. It is a self-paced program and you get to decide how much you want to access that will be right for you or your child. Spend as little as 5-10 minutes a day online and then take your practices and projects offline with an emphasis on getting out in nature. The content will be yours for as long as you remain a member.
By setting the intention to practice mindfulness and kindfulness in our daily living, we plant the seeds for positive habits to transform our inner peace and happiness. As a result, each one of us is positively contributing to a thriving, resilient, compassionate and peaceful world beginning within ourselves, and positively impacting our relationships at home, school, and in our communities. Mindful ~ Kindful ~ Peaceful!

FOR ADULTS, TOO:
The membership also includes a community for like-minded, like-hearted parents and educators to collaborate and grow together while giving children (and themselves) support with these essential life skills.
We have a private Facebook group and we have "My Turn" meetups for the grown-ups 2x a month (share, support, mindfulness practices).
New learning Modules, with new nature-based themes, are released every other week.
Every 5th week is a PAUSE week for "catching up" and more deeply integrating what has been learned.
Each video content (lesson or story or practice, etc) is between under 10 minutes so you can take your practices and projects offline and into life!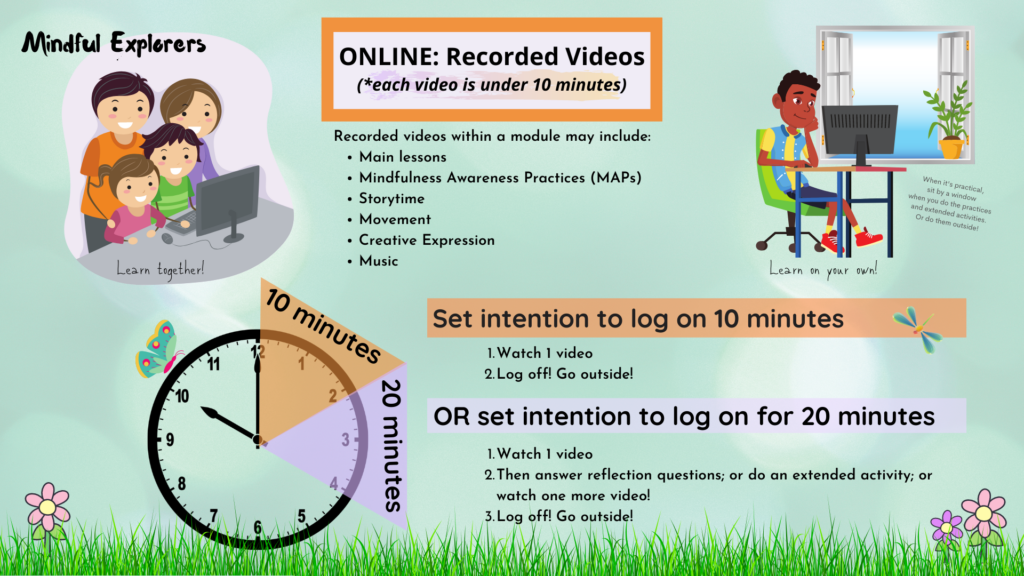 You only need to be ONline 10 – 20 minutes any day you choose to learn, practice and grow skillfully with the Mindful Explorers program.
It doesn't have to be everyday. You could actually get through a whole module in one sitting if you carved out 45-60 minutes
but that's not what I recommend. Take one piece at a time and plant the seed. 10-20 minutes. That's it!
Mindful Explorers is a hybrid of
(1) RECORDED ONLINE lessons/stories/mindfulness + movement,
(2) OFFLINE practices and projects,
and (3) LIVE Virtual Meet-ups.
~ Sample video (above) from one of our modules ~
INVESTMENT
$20 monthly OR

$200 annually
One flat rate per family
I am an Inspire Vendor
Cancel subscription at anytime.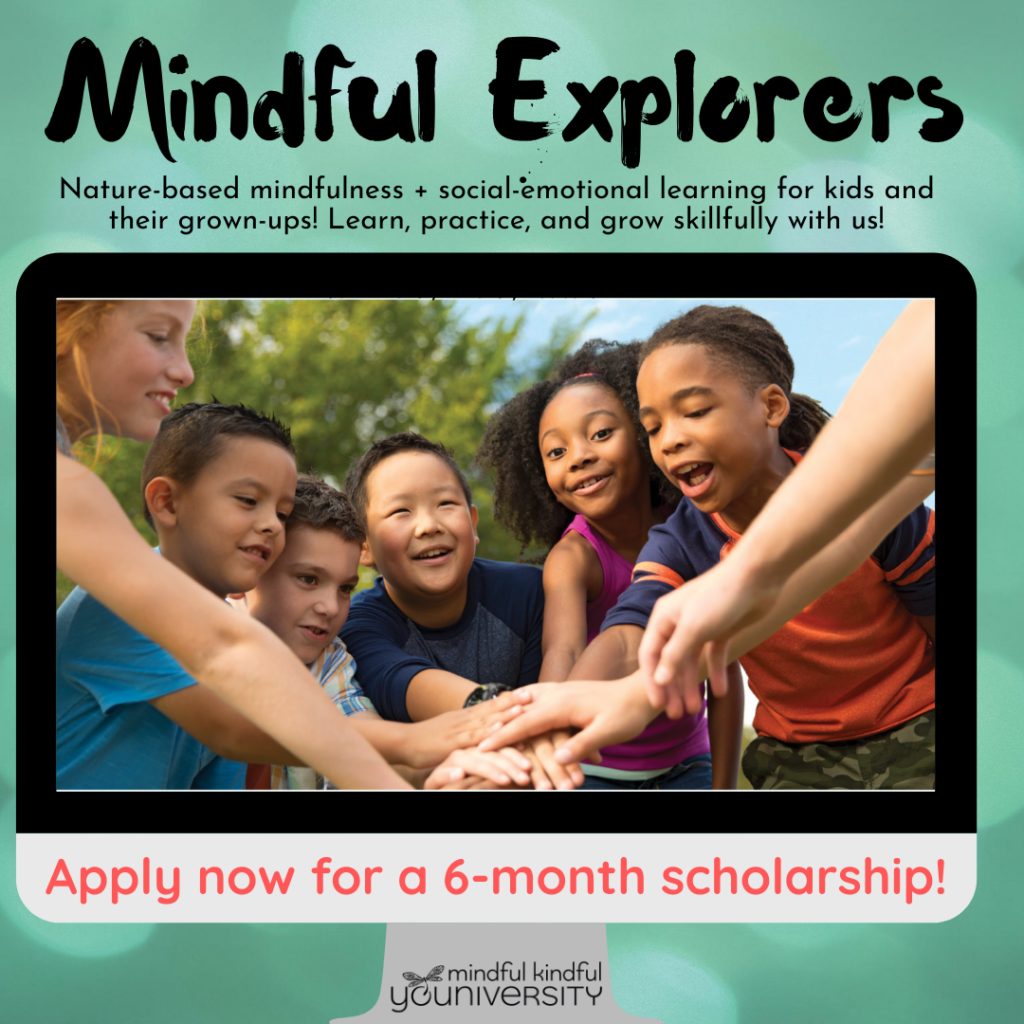 Scholarships funded by AccuGIVE (via AccuZIP) in Atscadero, CA ~  "think globally, act locally"
Would you like to be a sponsor? Contact Dee DiGioia
Stay up to date on announcements about our membership program:
Grateful Members:
"As a full-time working mom of two young children (ages 5 and 10 yrs.) I've always placed a special importance and focus on both mindfulness and the social-emotional health of our youth and myself and my own self-care as a caregiver and role-model.  Now more than ever, mental health and mindfulness are so important.  I have used Dee's programs in both my professional life (she came in and presented a full day mindfulness workshop to my staff) and now we have brought her into our "home" (virtually) with the mindful explorers program. I love that the program was created by a local community education and resource teacher (Dee) based out of San Luis Obispo but that it is also available online so it can be used by youth and grownups anywhere ('think globally, act locally) and this program is a true example of that. I enjoy living a life and working for a company whom' s corporate culture promotes overall wellness and well-being. The below quote on the YOUniversity's website pretty much sums it up: "Well-being is a skill and all skills require practice! Your well-being is the most important education you will ever receive! Learn, practice, and grow skillfully with us!" The mindful explorers program is  affordable and self-paced.  $20/month and 3 minutes a day can make a lifetime of difference. That to me, is priceless. It is my hope that every family, youth and adult that wants to, has the opportunity to experience the benefits of this program." ~ Parent, Kristen McKiernan
"I recommend every grandparent subscribe to these most calming and inspiring nature-based Mindfulness modules. Do it not just for the practical guidance  provided for grandchildren, but, for yourself, too, in order to gain dominion over chaos in these challenging times!  Dee is the most gentle, powerful, genuine and compassionate storyteller. I felt soooo loved and you will, too. We may not feel comfortable taking the grandkids to the library or to other activities during these Covid times, but, we can certainly share valuable moments of peace as Dee helps us discover our true nature TOGETHER!  Dee's vital instruction has inspired me with the skills I need to practice as a more kindful and mindful family member!  I appreciate the decades of insights Dee has created in these fun-loving tutorials from utilizing her post graduate education to the experiences as a professional educator in public and private school settings. She gets YOU – all of you!!! ~ Grateful Grandparent, N.H.
"I'm looking forward to the program as I've always wanted to expose my kids to your classes but never been able to make it to Los Osos or any other location. Thank you for expanding your wisdom via online classes." With gratitude, Parent PS
"Haley's helped me do some of your breathing exercises a few times when I have gotten overwhelmed. I'm excited I will be able to practice this with her now because I've been wanting to since she's started with you!" ~ Parent KJ  (and a video from her daughter below who wanted to share one of her projects with me)
"With all the unrest in our world right now, I feel like this is the best thing our family can choose to focus our energy on for the summer and upcoming school year. Dee DiGioia has created this awesome program to teach us tools for dealing with emotions. We are facing an unprecedented school year… Working with our kids (and ourselves) through these emotions is so important! Seriously consider doing this with your family!  It's all virtual and there are just the right amount of resources. It's SUPER affordable…" ~ Parent MS
"We are doing this AMAZING program to teach mindfulness to our family… Dee DiGioia is awesome at finding interesting ways to get all of us to think, ponder, digest and reflect on different ways to increase our emotional intelligence and awareness (we all know this is the most important thing our families need right now!), especially to children! She is calm, patient and thoughtful…So glad to have the opportunity to learn from her…" ~ Parent EE
"I met Dee DiGioia through Peace Academy SLO this year. (She was a fellow teacher). And my kids loved her mindfulness rotations. Indeed, they were among Ivy's favorite parts of Peace Academy this summer. They helped her gain valuable insights into her personality and Lily's. So I signed the whole family up for Dee's Mindful Kindful Youniversity just four days ago. And I can't even tell you exactly why or how; but the kids and I have been more calm, motivated, and focused ever since. Maybe it's just knowing we have Dee and all of her calming tools and techniques available to us at any time. My kids enjoy doing one Summer Sensations online activity every day so far. And I am looking forward to this new grounding module as well as the future modules which will surely help us through an academic year certain to be fraught with uncertainty. Thank you, Dee." ~ Parent LM
Video (below) ~ students share how mindfulness helps them! 
"Must we always teach our children with books?
Let them look at the stars and the mountains above.
Let them look at the waters and the trees and flowers on Earth.
Then they will begin to think, and to think is the beginning of a real education."
~David Polis
~~~~~~~~~~~~~~~~~~~~~~~~~~~~~~~~~~~~~~~~~~~~~~~~~~~

I'll be guiding you on this journey ~Dee DiGioia
Questions? Email me or text/call 805-270-5523
Certified Mindfulness,Yoga Calm, & Cognitive Behavioral Therapy & Life Skills Coach +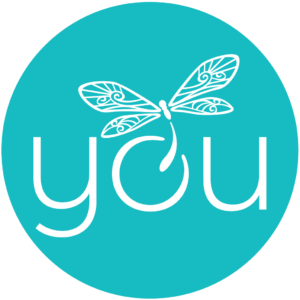 The symbolism of the dragonfly aligns with the intentions of Mindful Kindful YOUniversity. The dragonfly is often associated with transformation, wisdom, adaptability, resilience, and power. The dragonfly begins its life submerged under water as a nymph and endures many obstacles and challenges before emerging as the revered and beautiful dragonfly. As we shed any negative or unskillful patterns of limiting thoughts, behaviors, and habits, then we are growing our "wings" and are empowered to experience a whole new way of living in happiness, health, wisdom, and well-being. This is our true nature. May you be Mindful * Kindful * Peaceful * Skillful!