I see you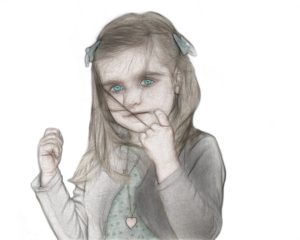 Hey, little girl, I see you! I see you trying to be small, unnoticed in class. I see you cringe ever so slightly when the teacher looks your way, hoping she won't call on you. I see your slink down in your seat a bit when she does, and then, with all the courage you can summon, you either shrug your shoulders to indicate "I don't know" or you respond in a teeny tiny voice and then sigh with relief when the teacher moves on to another student. You look around to see if anyone noticed but you didn't see me. I see you observing all the chatting, laughing children around you, unsure of how to be a part of it. I see you awkwardly trying to join in with others, and when it is unsuccessful, I see walk away and eat or play alone because it so much easier! I see you when you have a puzzled look on your face because you don't know how to move forward with a class assignment, and everyone else is busy at work but you are frozen in your seat, debating with yourself whether or not to let the teacher know you don't understand the directions. Sometimes you don't and you just wait for the bell to ring. No one else notices. But I do. I see you. I know you. I was you. 
Once upon a time…
I was a self-described "painfully shy" little girl. Growing up I spoke comfortably at home but outside the home it was agonizing to do so with most people, except my close friends. Just a few years ago, in my work as a Speech-Language Therapist, while assessing a student at my school, I ended up researching about "selective mutism" because the student spoke to no one at school and it was "not cute" anymore in 3rd grade where it was expected to speak in class. In my research, it suddenly dawned on me, that I, too, had selective mutism as a child!  It all makes so much sense to me because Selective Mutism (SM) is an anxiety disorder, which may include social anxiety. That was undeniably me!!! The "letter" I wrote above is based on observations of children I see in school.
There are different degrees and levels, but in general, a child who is Selectively Mute may talk in one social setting or with only certain people, such as home or with just mom but not dad, and not speak in other social settings or with other people, such as at school or even extended family outings. If the child does speak in these other settings or with certain people, it may come out as a whisper. It is an actual fear/anxiety and is not willful refusal or "being shy".
"The majority of children with Selective Mutism have a genetic predisposition to anxiety. In other words, they have inherited a tendency to be anxious from one or more family members. Very often, these children show signs of severe anxiety, such as separation anxiety, frequent tantrums and crying, moodiness, inflexibility, sleep problems, and extreme shyness from infancy on." (1)
Perhaps you know someone who may have Selective Mutism in your classroom or home!
"It is important to realize that the majority of children with Selective Mutism are as normal and as socially appropriate as any other child when in a comfortable environment. Parents will often comment how boisterous, social, funny, inquisitive, extremely verbal, and even bossy and stubborn these children are at home! What differentiates most children with Selective Mutism is their severe behavioral inhibition and inability to speak and communicate comfortably in most social settings. Often, these children show signs of anxiety before and during most social events. Physical symptoms and negative behaviors are common before school or social outings." (1)
Just the other day I saw someone on tv who said she didn't speak to her dance teacher for 8 years!!! She is now a vibrant young adult dancer who speaks openly about this ~ music and dance was her way of communicating!! For me, I was very boisterous in my family but outside of that, such as extended family, or going to church, it was terrifying for me. I can even remember crying when people said "hi" to me because it provoked that much anxiety in me!
"It is common for many children with Selective Mutism to have a blank facial expression and never seem to smile. Many have stiff or awkward body language when in a social setting and seem very uncomfortable or unhappy. Some will turn their heads, chew or twirl their hair, avoid eye contact, or withdraw into a corner or away from the group seemingly more interested in playing alone." (1)
As a child, going to my best friend's house next door was tortuous. She had 4 big, older brothers who seemed to have a mission to get a reaction out of me. They would hang me upside down by my feet or squeeze me inside their armpit, all in good fun, but for me it was hell. I wouldn't say a dang thing! I froze (which is like what animals do to feign death so the predator will leave them alone) and I wished my friend would hurry up and put her shoes on so we could get out of there! In high school I loved "theatre" but only worked behind the scenes in the props department. It wasn't until about 10 years ago when I got into community theatre acting. Me! Onstage! It was life transformed!
I always thought of myself as "weird" and wondered what was "wrong" with me while growing up. I knew my reactions to people and life were unlike those around me. I felt different and alone in my challenges. What I didn't know as a child, is that there are ways to deal with an anxiety disorder. I know that now and it is my passion to work with youth who are suffering with anxiety using the skills and techniques I have accessed and learned over the years. Although the incidence of Selective Mutism is quite low – only about 8 in 10,000, the incidence of anxiety is far greater – as much as 33% of teens (ages 13-18) have an anxiety disorder.
"Anxiety disorders are the most common mental illnesses among children and adolescents. Our main objective is to diagnose children early, so they can receive proper treatment at an early age, develop proper coping skills, and overcome their anxiety. Because Selective Mutism is an anxiety disorder, if left untreated, it can have negative consequences throughout the child's life and, unfortunately, pave the way for an array of academic, social and emotional repercussions such as:
Worsening anxiety
Depression and manifestations of other anxiety disorders
Social isolation and withdrawal
Poor self-esteem and self-confidence
School refusal, poor academic performance, and the possibility of quitting school
Underachievement academically and in the work place
Self-medication with drugs and/or alcohol
Suicidal thoughts and possible suicide" (1)
If you suspect your child has anxiety, or even possibly Selective Mutism, it is important that your child learn skills and techniques to cope with the anxiety. Intervention can be a life raft for your child. I nearly drowned and struggled for years with some of the "bullet points" above in my youth, teens, and young adulthood. "Anxiety disorders can interfere with daily activities such as job performance, school work, and relationships." (2) Fortunately, through sheer determination and my love of learning, I was able to overcome and learn how to cope with many issues that cause anxiety.  Mindfulness has really been the great missing piece, and peace, that came much later in my life, and is the reason I am so passionate about sharing it, especially with children. I truly wish someone had taught me about mindfulness way back then, however I am grateful that my experiences also allow me to work compassionately with youth who experience anxiety. Mindfulness, movement, yoga, and the Cognitive Behavior Therapy techniques I teach are all grounded in science which research has demonstrated again and again to lessen anxiety and improve self-regulation.  Your child can come to learn that experiences don't have to overwhelm her/him and she/he can learn to remain calm and centered through life's ups and downs. It also important for you to learn how you may be negatively reinforcing the anxiety through "rescuing" your child. Give your child an edge to be ready for the new school year with a whole new set of life skills because "life is 10% what happens to you and 90% how you react to it."
Hey little girl… I see you growing stronger. Strong mind. Strong heart. Strong body. 
I will send you heartful wishes so you can learn to send them to yourself:
May you be happy.
May you be healthy and strong.
May you be safe.
May you be filled with loving kindness.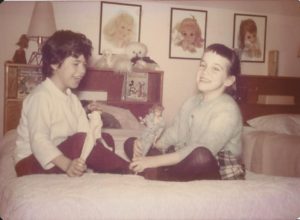 ~~~~~~~~~~~~~~~~~~~~~~~~~~~~~~~~~~~~~~~~~~~~~~~~
Mindful Kindful YOUniversity Services you may want to consider:
*If you decide to seek my services through Personal Coaching or Community programs, please do not "ask" your child if they want to go. Your child will say "no". It's not because they don't like going, but because there will be anxiety in the transition to get there, and in settling in to the class. Don't worry, I create a safe, supportive, and accepting environment to help each student feel confident to try new things, discovering his/her gifts, reaching new heights in physical, mental and emotional well-being, by adding choices and supportive tools! Make this very important adult decision for your child so that she or he can benefit from these essential life skills for well-being! 
People have a hard time letting go of their suffering.

Out of a fear of the unknown,

they prefer suffering that is familiar.

~Thich Nhat Hanh
Resources:
~~~~~~~~~~~~~~~~~~~~~~~~~~~~~~~~~~~~~~~~~~~~~~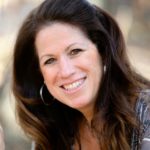 Dee DiGioia
,
founder of Mindful Kindful YOUniversity, offers Personal Coaching and Mindfulness-based Social-Emotional Learning Programs across San Luis Obispo County for youth and adults to learn and engage in practices of
mindfulness
 and movement grounded in science and backed by 
research
to support mental and physical health and well-being. Respond more skillfully to life in the 21st Century! Contact Dee to learn more.
Stay up to date on announcements of classes and events: