Mr. Rogers, The Gentle Giant
I never realized how much of an influence Fred Rogers had on my life. Over the years I hadn't given it much thought. It honestly wasn't until recent years, when interest in Mr. Rogers seemed to resurge (or was it that I noticed more?), that I became more aware of what an extraordinary human being he was. There have been many great posts of his quotes floating around on social media that I, too, passed along to remind or ripple out to others. That's when I began to really miss him. A few nights ago, after watching the documentary about his life, "Won't You Be My Neighbor?" I left the theatre sobbing, and mourning his departure from this planet even though he passed away 15 years ago.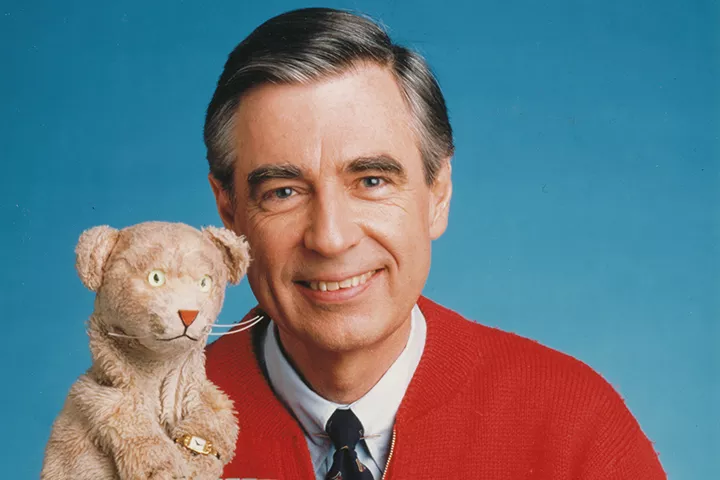 I'm quite certain I am not alone in feeling that the world today needs some positive leaders and role models, including the gentle, loving, comforting Mr. Rogers, who ensured that anyone watching the show felt loved and seen. "Whether we're a preschooler or a young teen, a graduating college senior or a retired person, we human beings all want to know that we're acceptable, that our being alive somehow makes a difference in the lives of others."  He had an unwavering and recurring message that touched generations of children "You are a very special person. There is only one like you in the whole world. There's never been anyone exactly like you before, and there will never be again. Only you. And people can like you exactly as you are." Although his program was for children, I'm willing to bet that the messages he shared were also for the grownups who might be listening and watching as well. He wanted each one of us to know how impactful our words and actions are. "If you could only sense how important you are to the lives of those you meet; how important you can be to the people you may never even dream of. There is something of yourself that you leave at every meeting with another person."  I love the hopeful, magical feeling this fills me with. May my words and actions impact and enrich your life in some way!
I feel a kindred spirit with Fred Roger's beliefs on children's programming. He was appalled by what he saw in children's programming and was inspired to begin his own children's program to be a force for good. "I got into television because I saw people throwing pies at each other's faces and that, to me, was such demeaning behavior. And if there's anything that bothers me, it's one person demeaning another. That really makes me mad." He purposely chose a slow pace and mindfully paused in silence to counter the fast paced lives we are all caught up in or to show a different way of living and because "we don't need to bop someone on the head to make drama." One time he even asked the question, have you ever wondered how long a minute is? He set up a large timer to go for one minute and simply watched in silence! He said, "I always felt I didn't need to put on a funny hat or jump through the hoop to have a relationship with the child." I completely agree. Several years ago, as part of my bullying prevention campaign for "Caring and Courageous Kids" I wrote, directed, and produced a children's movie, "Which Team Will You Choose?" I often laughed to myself that the style was very "Mr. Rogers-like". I didn't want lots of bells and whistles, just a simple story with a simple message to inspire standing up to bullying through peaceful and compassionate action, or as Mr. Rogers would say, to "make goodness attractive."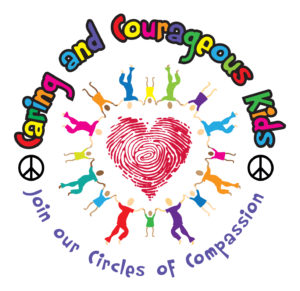 Mr. Rogers was one of the few children's programming shows I would let my boys and my home day care children watch 25 years ago! Mr. Rogers kindled a sense of belonging and community for his audience – inviting curiosity and awareness to everything and everyone on the show. And instead of distracting children from the tough headline news of the time, he would include it, knowing very well that children's fear and confusion needed to be addressed and supported. He once said, "The world is not always a kind place. That's something all children learn for themselves, whether we want them to or not, but it's something they really need our help to understand." His values of nonviolence, racial diversity, and equality were among the values I admired in him. "Imagine what our real neighborhoods would be like if each of us offered . . . just one kind word to another person." He confronted tough questions such as "what is assassination" following Bobby Kennedy's assassination. When inner city riots erupted following the assassination of Martin Luther King, Jr., Mr. Rogers added "Officer Clemmons", a black police officer, to the cast, in the role of keeping everyone safe in the Neighborhood. They even both put their feet in the same wading pool to "cool off" on a hot day – this following a civil rights protest when blacks went in a pool and the white owner poured acid in the water. In my bullying prevention/intervention work, I encourage children to "keep going until you do find an adult who will help you!" If one teacher (for example) is too busy, then find another, and another. There is always someone that will want to help you, and that can be very comforting to know!
"When I was a boy and I would see scary things in the news, my mother would say to me, "Look for the helpers. You will always find people who are helping." To this day, especially in times of "disaster," I remember my mother's words and I am always comforted by realizing that there are still so many helpers – so many caring people in this world." 
When I was growing up, the kinds of issues Mr. Rogers drew awareness to were the very ones my parents pushed under the rug. It was confusing and the world felt like a big mystery to me. And although he had a show when I was young, I was not aware of him until my children began watching the show in the 80's. I particularly loved how he embraced learning about emotions, knowing full well of the significance of emotional intelligence which is the ability to understand and relate to one's emotions skillfully, as well as to understand and respond effectively to the emotions of others. This impacts our relationships with others at home, at school, in the workplace, in our communities, and in the world! Many of us grew up with the messages like "don't cry" or were not allowed to show our feelings. Here are some important messages from Fred Rogers which are fundamental to "Mindful Kindful YOUniversity":
"Feelings are mentionable and manageable."
"There's no 'should' or 'should not' when it comes to having feelings. They're part of who we are and their origins are beyond our control. When we can believe that, we may find it easier to make constructive choices about what to do with those feelings."
 "When we can talk about our feelings, they become less overwhelming, less upsetting, and less scary. The people we trust with that important talk can help us know that we are not alone." 
"Confronting our feelings and giving them appropriate expression always takes strength, not weakness. It takes strength to acknowledge our anger, and sometimes more strength yet to curb the aggressive urges anger may bring and to channel them into nonviolent outlets. It takes strength to face our sadness and to grieve and to let our grief and our anger flow in tears when they need to. It takes strength to talk about our feelings and to reach out for help and comfort when we need it."
"People have said "Don't cry" to other people for years and years, and all it has ever meant is "I'm too uncomfortable when you show your feelings: Don't cry." I'd rather have them say, "Go ahead and cry. I'm here to be with you." 
"At many times throughout their lives, children will feel the world has turned topsy-turvy. It's not the ever-present smile that will help them feel secure. It's knowing that love can hold many feelings, including sadness, and that they can count on the people they love to be with them until the world turns right side up again."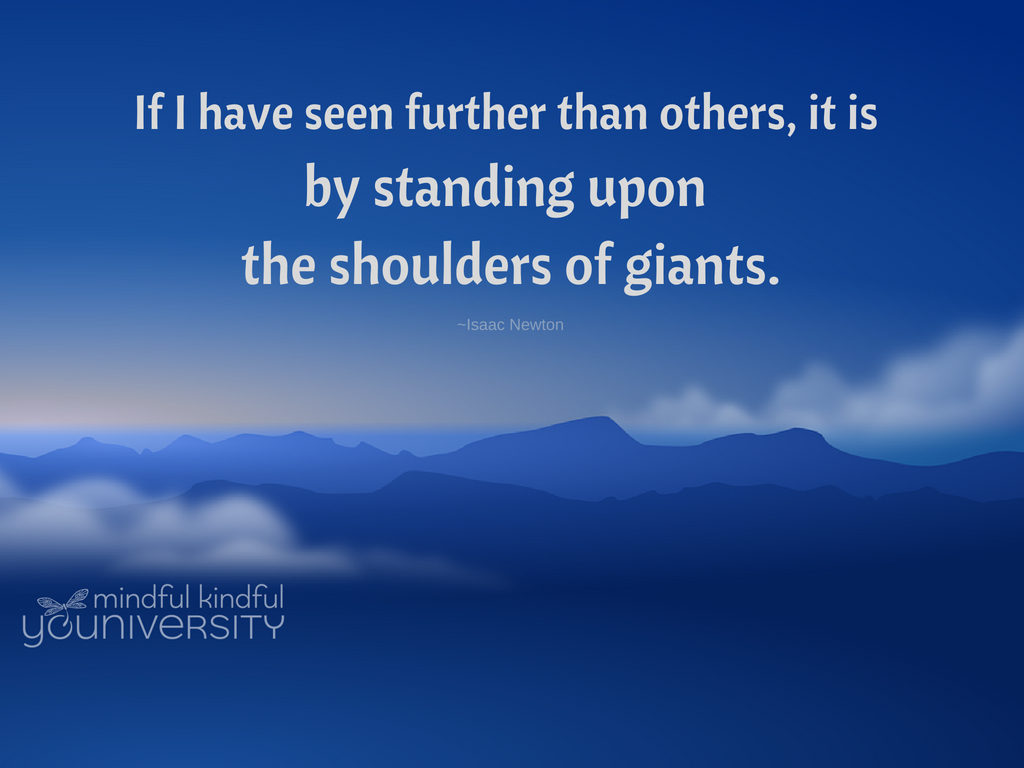 For these reasons, and many more, I consider Fred Rogers, a "gentle giant" who left an enduring legacy of goodness and kindness that is woven into the hearts of each of us who were fortunate enough to share some time in his "neighborhood". If you remember nothing else, remember this message from Fred Rogers:
"Love is at the root of everything. All learning, all relationships. Love or the lack of it."
So practice love and kindness towards yourself. Practice love and kindness towards others. That's the kind of community I want to help create for you and for children. Mindful, Kindful, Peaceful… and Skillful. 
~~~~~~~~~~~~~~~~~~~~~~~~~~~~~~~~~~~~~~~~~~~~~
All italicized quotes are by Fred Rogers.
Don't miss his documentary out now at select theatres! "Won't You Be My Neighbor"
More resources:
About the video below: Fred Rogers appeared before the United States Senate Subcommittee on Communications to challenge the cuts for public broadcasting proposed in 1969.
~~~~~~~~~~~~~~~~~~~~~~~~~~~~~~~~~~~~~~~~~~~~~~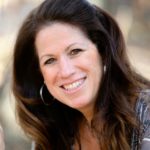 Dee DiGioia
, Certified Mindfulness & Life Skills Coach and Consultant
MK YOU offers mindfulness programs for youth, educators, parents, and community members using evidence-based practices of mindfulness, movement, and social-emotional learning to help reduce stress while cultivating the inner resources needed for well-being in San Luis Obispo County via community programs/classes/workshops, personal coaching, professional development, mini-retreats, and more. After pioneering a successful mindfulness program for K-5 classrooms at an inner city charter school in Sacramento, CA, Dee is now developing programs in our local schools here on the Central Coast of CA.  Contact Dee to learn more.

Sm'Heart Skills: The essential education for responding
more skillfully to life in the 21st Century!
Mindful ~ Kindful ~ Peaceful