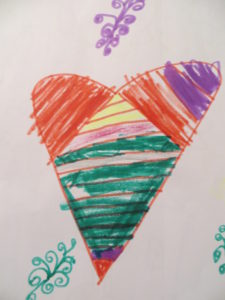 Last school year I had the privilege to teach a mindfulness program at an inner city elementary school in Sacramento where I was also serving as the district speech-language therapist. Each morning I started the day with a 30 minute class "Circles" class alternating among grades K-5. This school was probably the most challenging group of students I have ever worked with, but honestly it became one of the most rewarding experiences. So many of the students had severe behavioral challenges stemming from trauma and chronic stress. Working here was one of the reasons I decided to pursue the certification program through Mindful Schools as I knew these children could potentially benefit from mindfulness training. Research has been showing promising results. "Studies find that youth benefit from learning mindfulness in terms of improved cognitive outcomes, social-emotional skills, and well being. In turn, such benefits may lead to long-term improvements in life. For example, social skills in kindergarten predict improved education, employment, crime, substance abuse and mental health outcomes in adulthood." (1)
At the end of the school year I had the students draw or write about what they learned or liked best about mindfulness. It was deeply moving to see the pictures the children drew. One of the second grade classes was particularly endearing to me. I was so moved by their responses that I asked the teacher if I could interview the children to make a video of what they drew about. The video below is one quiet little girl's response. This is why I teach mindfulness. We never know what seeds we are planting!  We are empowering children with resources that are right inside of them! They won't know what they aren't taught. When we can practice in a safe and calm classroom, they will develop the resources to draw upon as needed.
Enjoy…
Dee DiGioia, Mindfulness Coach
"Develop inner peace. You get world peace through inner peace. If you've got a world of people who have inner peace, then you have a peaceful world." ~Wayne Dyer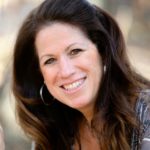 Dee DiGioia
, Certified Mindfulness & Life Skills Coach and Consultant
MK YOU offers mindfulness programs for youth, educators, parents, and community members using evidence-based practices of mindfulness, movement, and social-emotional learning to help reduce stress while cultivating the inner resources needed for well-being in San Luis Obispo & Northern Santa Barbara Counties via community programs/classes/workshops, personal coaching, professional development, mini-retreats, and more. After pioneering a successful mindfulness program for K-5 classrooms at an inner city charter school in Sacramento, CA, Dee hopes to develop programs in our local schools here on the Central Coast of CA.  Contact Dee to learn more.
(1) Jones, D. E., Greenberg, M., & Crowley, M. (2015). Early Social-­Emotional Functioning and Public Health: The Relationship Between Kindergarten Social Competence and Future Wellness. American Journal of Public Health, 105 (11), 2283–2290.
For more research go to http://www.mindfulschools.org/about-mindfulness/research/