Professional and Personal Development
Custom Workshops // Trainings // Classes 
Check our CALENDAR or stay up to date on all of our announcements and updates from the YOUniversity, including our workshops.
(NOTE – As of August I have had to return to full time work in schools and am only available weekends for any custom Workshops.)
Dee DiGioia, founder of "Mindful Kindful YOUniversity" and formerly "Caring and Courageous Kids" (bullying intervention), is a public speaker and offers special event custom workshops, trainings, classes, including custom retreats, for professional and personal development. Learn and practice the essential life skills proven to potentiate well-being, happiness, and success throughout all stages of life.
In an increasingly disconnected world, these workshops provide engaging, personalized and supportive real-time experiences and opportunities to address professional and personal challenges and questions as they arise. Leave feeling inspired and empowered with new skills and inner resources for well-being. Learn, practice, and grow skillfully with us!
Host a custom workshop at your company, school, or in your home – in San Luis Obispo county, CA, or anywhere via Zoom. For adults and for youth. 
(NOTE – As of August I have had to return to full time work in schools and am only available weekends for any custom Workshops.)
By setting the intention to practice mindfulness and kindfulness in our daily living, we plant the seeds for positive habits to transform our inner peace and happiness. As a result, each one of us is positively contributing to a thriving, resilient, compassionate and peaceful world beginning within ourselves, and positively impacting our relationships at home, school, and in our communities.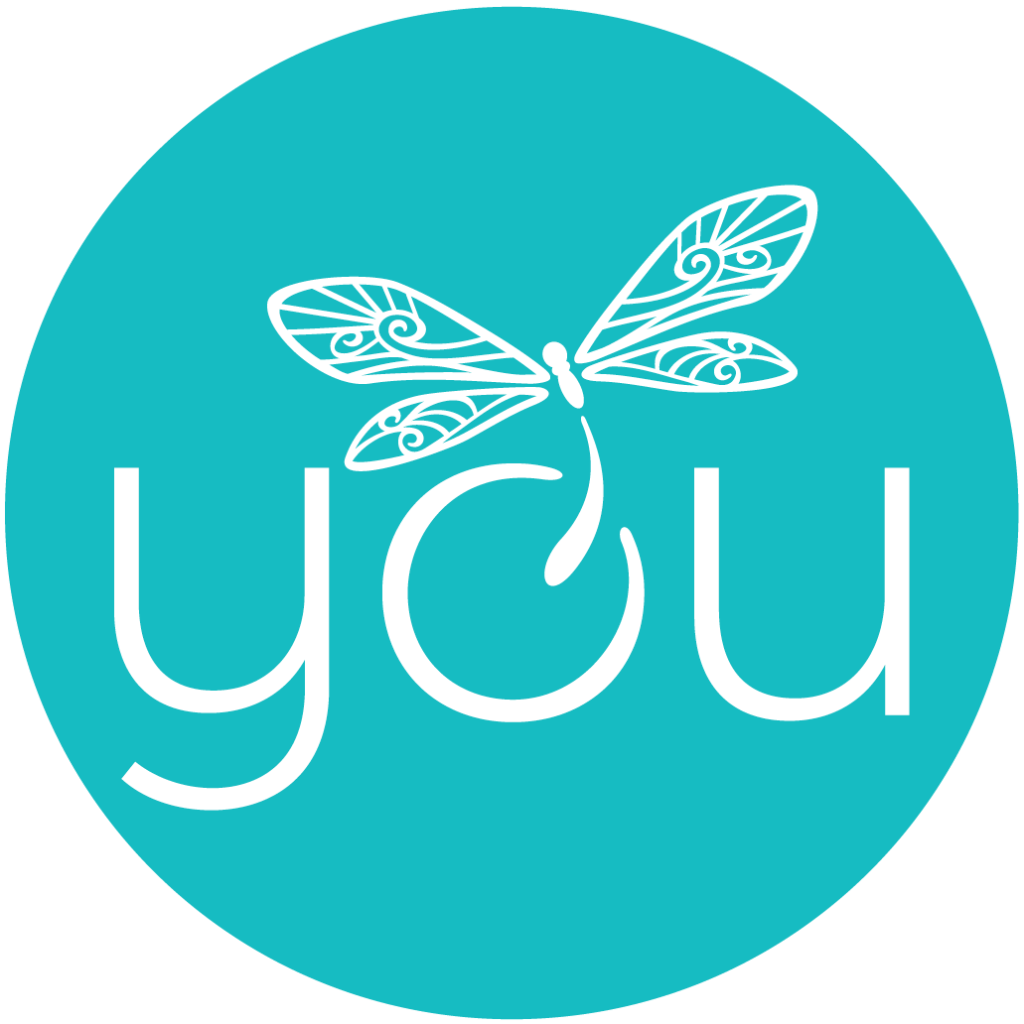 The word university is derived from the Latin word universus, meaning "whole, entire." Mindful Kindful YOUniversity is the study of YOU and your whole-being: your thoughts, feelings, attitudes, behaviors, and how to respond to life moment to moment in a healthy, balanced, and positive way at home, at school, at work, and in our communities.
Well-being is a skill and all skills require practice!  Your well-being is the most important education you will ever receive! Learn, practice, and grow skillfully with us! 
No one should feel alone or unskilled when life feels overwhelming at home or school!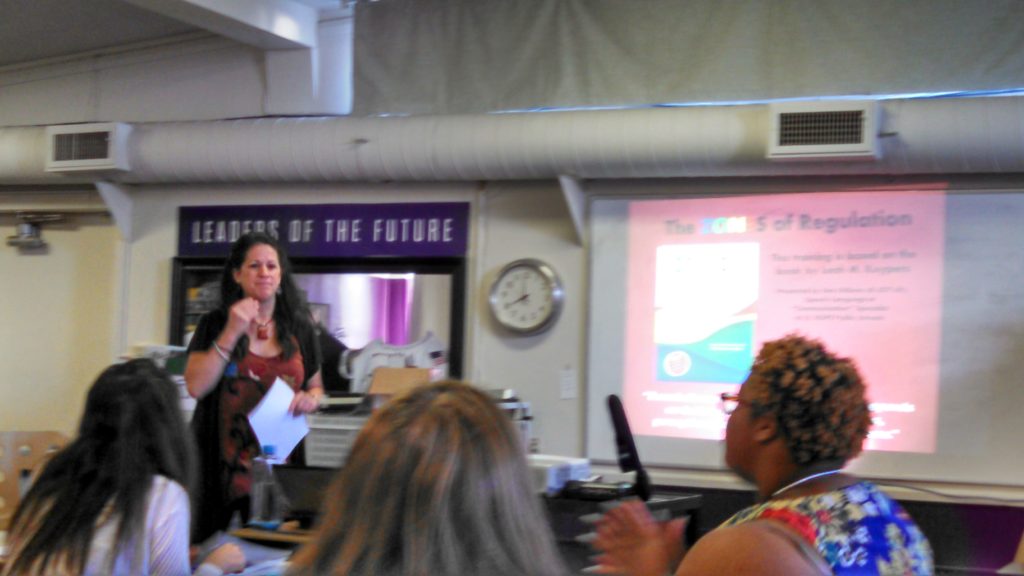 Together we can choose a well-being topic related to mindfulness, resilience, and self-care that will be customized to the needs and interests of your organization/group — or attend any of our scheduled public events. These topics are designed to positively impact participants both personally and professionally (or academically). Topics include (but are not limited to):
explore how to change your relationship to stress and preventing burnout (what is stress, how does it impact you and those around you?);
explore the what, the why's (wise), and the how of mindfulness; (and learn what it isn't);
explore the keys to resilience through self-care;
learn how to improve focus raise peak performance (improve personal or work productivity and creativity)
and more!
My experience includes presenting to teachers, high school students, corporate level work environments, a variety of community organizations, as well as public speaking for service organizations and 3 national conferences.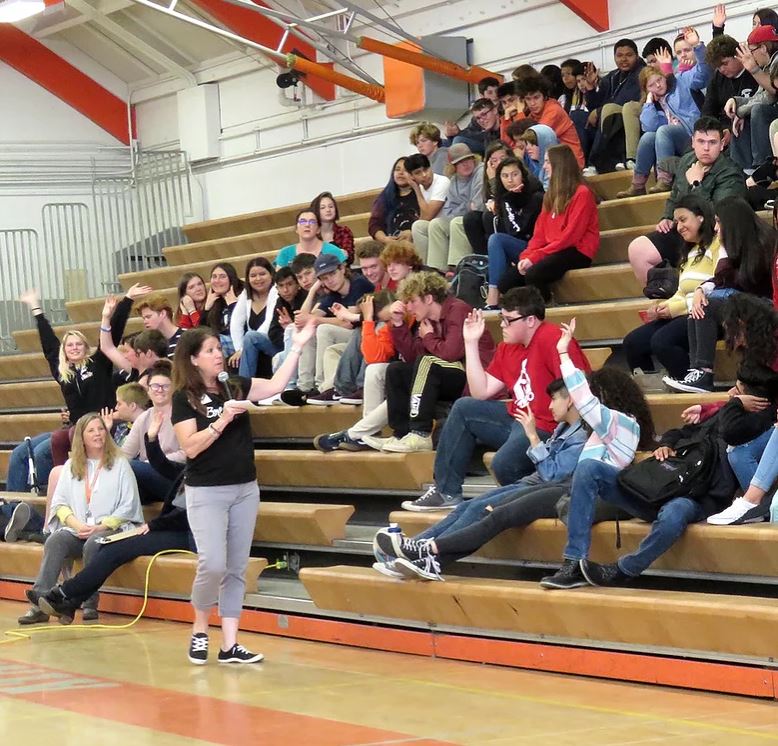 WHO? 
Available for any group ~ the ideas are limitless!
WHERE? 
SAN LUIS OBISPO COUNTY, CA:

Provided at your site, in your homes, in a community meeting spot, anywhere ~ or I may have a location to use. Just ask!

VIRTUAL
WHEN? 
Custom schedule to meet your group's needs. Options:
One time, a few times, a series

If a series > Once a week, once a month, once quarterly or annually!

One hour, a few hours, half day, full day, multiple days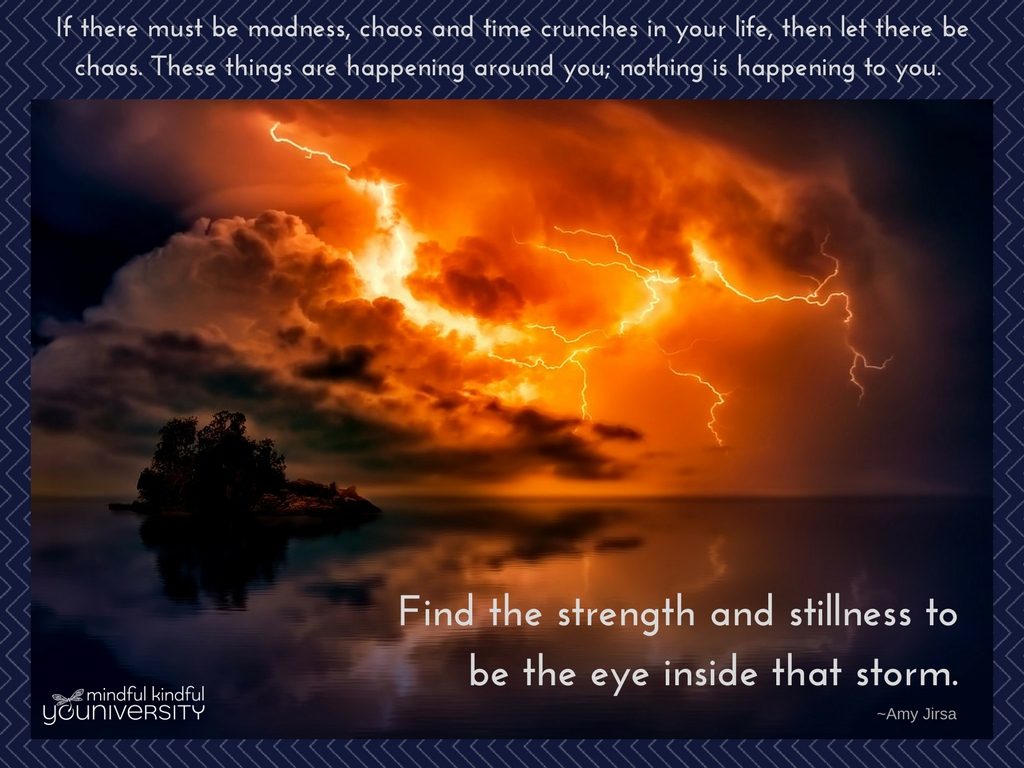 What are people saying?
"It's my pleasure to recommend Dee DiGioia. I have experienced Dee and the Mindful Kindful Youniversity classes as both a parent and a professional. I was so impressed by the class given by Dee at my son's elementary school, that I knew there was a place for it in my workplace as well. I contacted Dee about hosting a Professional Workshop on mindfulness at the company I currently lead. It is a very successful software company that runs in a very high- paced and high stress environment. I was sure mindfulness practices could benefit all of our staff. Dee and I worked closely on coming up with a customized workshop that was reflective of our current environment and would be well received by our team. She conducted a one-day seminar titled "How to Break Up with Stress: Mindfulness 101" in two separate groups throughout the day. My staff and I thoroughly enjoyed the workshop and materials presented by Dee. She came very well prepared and had all of the materials and resources available to ensure the class ran smoothly yet also conducive and personal to the philosophies she was speaking on. I truly see that Dee and the practice of teaching mindfulness in the workplace is a valuable asset to absolutely any workplace. I found Dee to be helpful, flexible, relatable, and incredibly passionate and willing to share her knowledge on any level that suits the environment. Beyond that, I was impressed by her knowledge of the research based facts on mindfulness and her Certifications as a Mindfulness & Life-Skills Coach. Her expertise and education in these areas were a huge advantage to our entire office. Dee has clearly put this skillset and passion to work in order to better the health and well-being of all she instructs. I can already attest to the benefits and impacts that these workshops have had on both myself personally and the professional staff I manage."  ~Kristen McKiernan President AccuZIP, Inc., Atascadero CA
"If administration can see mindfulness as a priority for all staff, this would allow for staff to have the time needed to learn it and apply it to students and self. Mindfulness would probably increase staff retention and help newer teachers get through the difficult early years of their career more easily." ~ Julia Ingber-Chang, School Psychologist at Sac High
"Dee visited my high school students today and made an amazing connection with them.  I have guest speakers in my CTE classes quite often, but she engaged the students in a way that none of my prior guests have done.  Dee's presentation on Mindfulness was very well-prepared and engaging for the students, and full of visuals and interactions that connected perfectly with the students.  While brief enough to fit into a class period, it was just the right amount of knowledge to pique the students' interests towards a practice that can benefit them (and anybody) tremendously.  We know that our students are exposed to numerous stressors at school and at home, but we do very little as a school to address this, or to give them the tools they need to deal with these stressors.  From Dee's presentation, it is clear that the practice of Mindfulness is a much needed tool for our students and staff alike.  Kudos to Dee for her effort to help these students and others that she is reaching through "Mindful Kindful YOUniversity."  While mindfulness can sometimes be a difficult practice for the beginner, Dee's approach was interesting and easy enough for the students to grasp.  I highly recommend that other schools and organizations consider her mindfulness program.  As a teacher she is very much in touch with the challenges that students and others face in today's fast-paced, technology-driven society." ~ Kurt Lindgren, Nipomo High School Teacher
"I loved the science and research behind mindfulness. I can currently think of 6 students who need this! I love this." ~ Amber W, Shell Beach Elementary Teacher
"Dee recently introduced mindfulness to our corps members and the response and participation were extremely positive. Many were excited to learn better coping skills and strengthen resiliency. They asked so many questions and wished she could return again soon!" ~ Natalie Lambert, Education Coordinator, Los Padres Center, California Conservation Corps
"Thank you so much, Dee, for taking the time to prepare a wonderful presentation for our staff.  I know each time we connect and provide important material, we grow both individually and severally, and your contribution to the effort of our personal and professional health and growth is a very important step in making progress! I appreciate your commitment and your passion, as well as your kindness.  It is clear that your mindful practices pour out on the rest of us often, and even for those who don't know why or how, your presence helps them (and me!) feel better.  This is important work you are doing, and you are doing it very well. Congratulations, and thank you again." ~
Karen S. Romito, Ed.D.,
Director of Special Education,
St. HOPE Public Schools

~~~~~~~~~~~~~~~~~~~~~~~~~~~~~~~~~~~~~~~~~~~~~~~~~~~~~~~~~~~~~~
Upcoming Events:
none scheduled at this time
RECENT EVENTS:
June 23, CASA (Court Appinted Special Advocate) Webinar on Resilience & Well-being
March 1, 2022 ~ Sinsheimer Elementary (SLCUSD) ~ Parent Night Workshop
Feb 22 & April 12 ~ Lucia Mar Unified School District – Webinar for Well-Being Series (for employees only)
LMUSD Webinar ~ Roots of Resilience
Recording of the Webinar from December 2, 2020:
* * * * * * * * * * * * * * * * * *
September 2020 ~ Mindfulness and Education Summit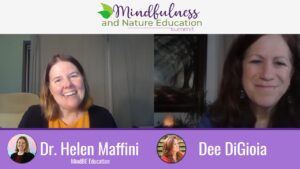 I was one of over 20 experts sharing ideas, thoughts and strategies about mindfulness and nature and the environment. My topic: "Grounding Naturally".
You can still purchase the "all-access" pass package for all the recorded interviews. U
se my affiliate link (click on image above) to purchase the package, I will get an affiliate's percentage which I will use towards our very own
Mindful Explorers
program for kids and their grown-ups. 
August 2020 ~ Preschool Neuroscience Summit.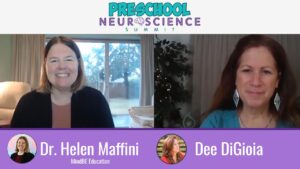 I was one of over 20 experts speaking at the Neuroscience summit. I spoke on "The Magic of Mindfulness in Nature". You can still purchase the "all-access" pass package for all the recorded interviews. Use my affiliate link (click on image above) to purchase the package, I will get an affiliate's percentage which I will use towards our very own Mindful Explorers program for kids and their grown-ups. 
August 2021 ~ Sinsheimer Elementary (SLCUSD) ~ Professional Devlopment Workshop (private for staff)
December 2020 – May 2021 ~ monthly PD's for Grover Heights Elementary Staff
August 2019 ~ South Bay Women's Network
June 2019 ~ Rotary Los Osos
June 2019 ~ Girl Scouts of Arroyo Grande
March 2019  ~ Atascadero High School 
November 2018 ~ Nipomo HIgh School
November 2018 ~ CAPSLO, Private Staff Development

November 2018 ~ One Cool Earth, SLO, Private Staff Development Workshop (photo above)
September 2018 ~ Accuzip, Atascadero, Private Workshop on Reducing Workplace Stress
February 2018 ~ Private Workshop for a Book Club for moms and their 6 year old daughters – Topic Mindfulness + Bullying
March 2018 ~ private workshop in San Luis Obispo is for a local chapter of RESOLVE, an infertility support group, to introduce mindfulness as a means to positively impact and support you in responding to life as it is — the good stuff, the tough stuff, all of it — with grace and skill.
December 2017 ~ Shell Beach Elementary, Staff Development
November 2017 ~ Series of free workshops for The Heart of Mindfulness for Youth Week  at Omni Yoga, Bellevue sante Fe Charter School, Parents Helping Parents in SLO, Nipomo High School, California Conservation Corps.
June 12 2017 ~ "Mindful Leadership": Guest Speaker at Cal Poly San Luis Obispo (CA) Summer Session – Educational Leadership and Administration Coursework: Education, Culture and Learning (must be enrolled in course to attend).
July 2017  – Adult School Parenting Program, San Luis Coastal Adult School ~ Guest speaker
And more! Prior to 2017 I have done public speaking for 3 National Conferences on Bullying; presentations for international organizations such as Kiwanis and Rotary, and presented numerous professional development trainings in the school setting on topics including mindfulness, stress reduction, bullying Intervention, social emotional regulation, Zones of regulation, PBIS.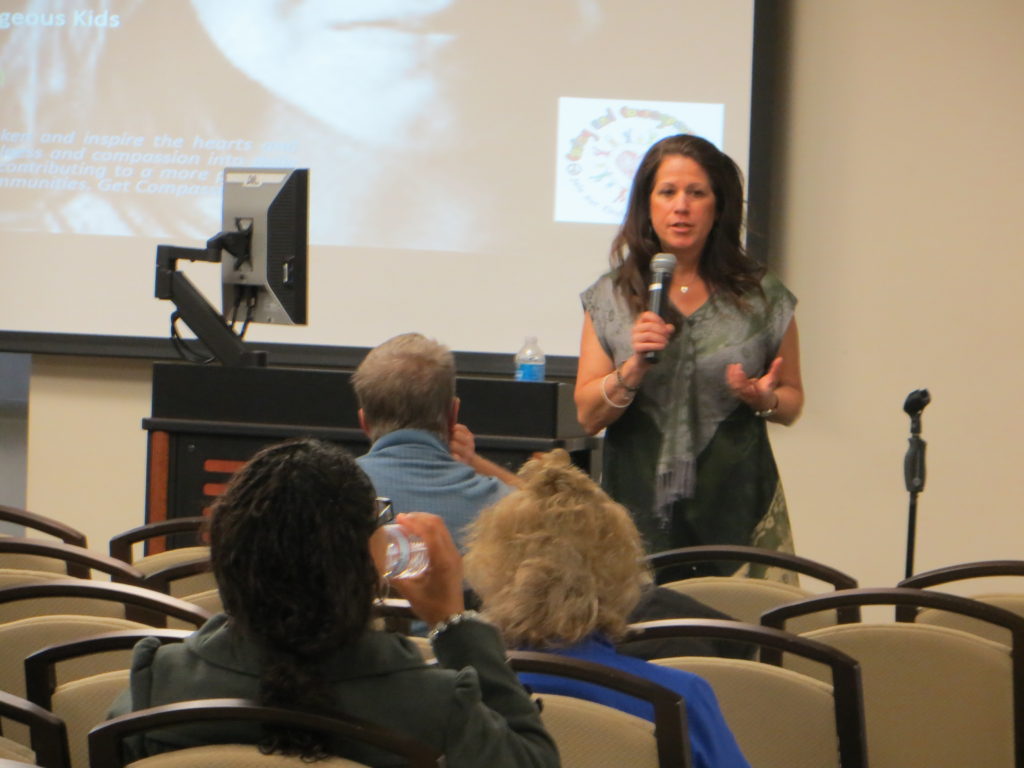 ~~~~~~~~~~~~~~~~~~~~~~~~~~~~~~~~~~~~~~~~~~~~~~
Contact Dee DiGioia
to plan your next event!
~~~~~~~~~~~~~~~~~~~~~~~~~~~~~~~~~~~~~~~~~~~~~~