The 
Heart

 of 

Mindfulness

 for 

Youth

Week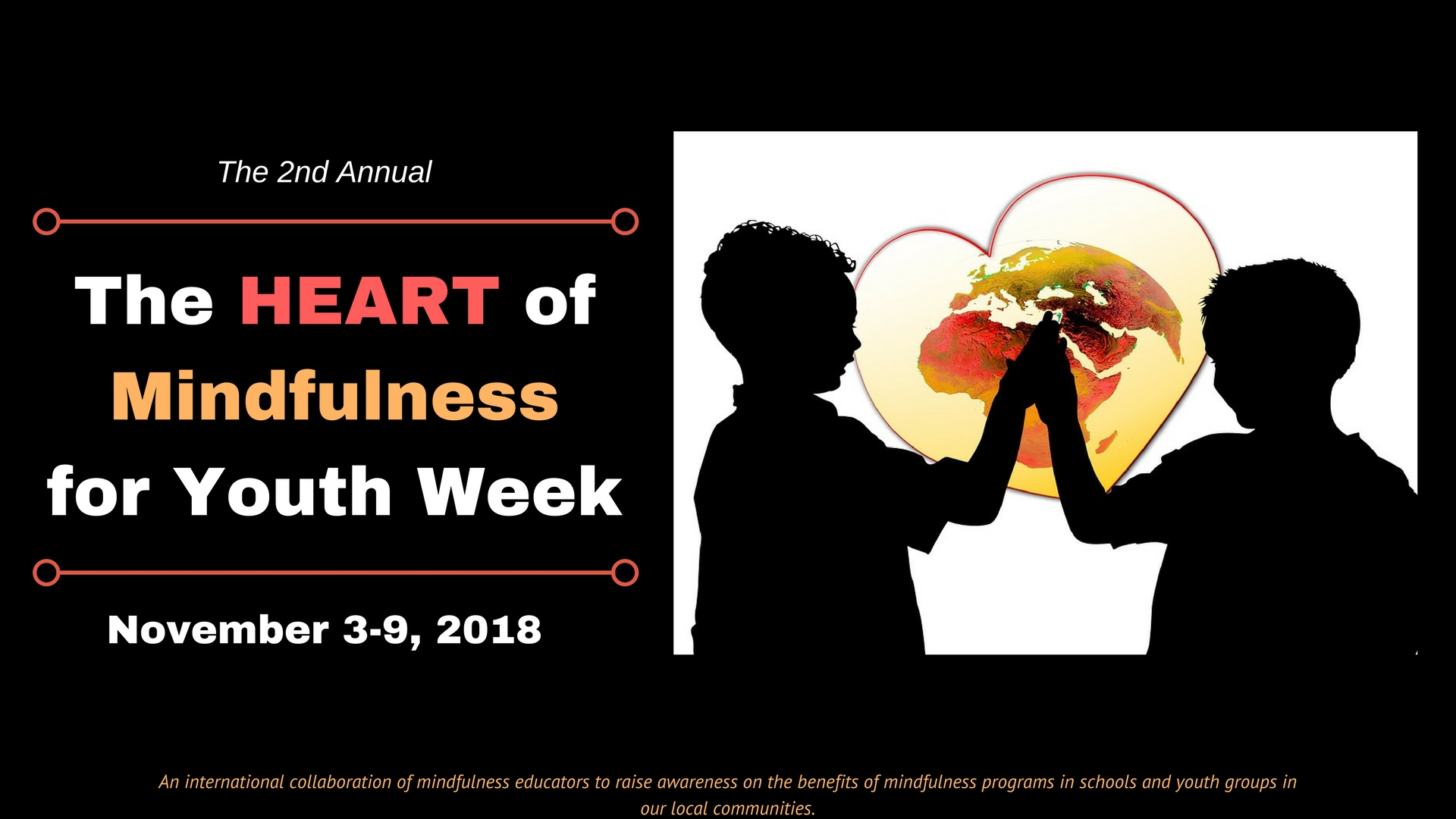 In 2017 I launched a global campaign initiative and invited mindfulness educators from around the world to celebrate the first annual "The HEART of Mindfulness for Youth Week".  In 2018 we will celebrate around the globe and locally, on the Central Coast of California, the week of November 3-9. 
"The HEART of Mindfulness for Youth Week" is an international co

llaboration of mindfulness educators to raise awareness on the benefits of mindfulness programs in schools and youth groups in our local communities.
Although it is an international event, each local chapter will plan their own ways of celebrating in their schools and communities annually. Those who will be leading these events have their hearts burning with passion for sharing mindfulness with others. We are teachers, school psychologists, counselors, mental health professionals, school administrators, mothers, fathers, friends, yoga instructors, music/art teachers, and more ~~ we are one collective heartbeat of folks who are training or have been trained and certified in teaching mindfulness specific to education and youth. Our goal is to raise awareness on how evidence-based practices of mindfulness are an essential component in education and in our lives.
More info coming soon on how we will be celebrating in San Luis Obispo County 2018!!! If you would like to help me organize for this week-long event, or participate in our event, in San Luis Obispo/Northern Santa Barbara Counties in 2018, please contact me!!!
MINDFULNESS EDUCATORS AROUND THE WORLD: If you are a mindfulness teacher or will be participating in leading activities for "The HEART of Mindfulness for Youth Week 2018" be sure to join our FB group to share ideas and suggestions for making your event successful! Last year we had folks celebrating around our country as well as in Australia and Dubai! IN my own efforts to launch mindfulness programs on the Central Coast of California after leaving my role in special education, I made a decision to launch this global campaign initiative to have the support of like-minded mindfulness educators around the world (whom I have met via my training/certification through Mindful Schools) to help with the planning stages and sharing of ideas. 
CONTACT DEE if you have any questions!!!
Here is something I wrote up following my first annual "The Heart of Mindfulness for Youth Week 2017":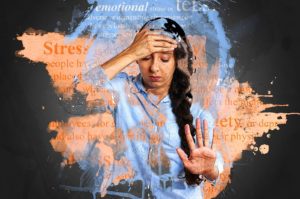 See also 
Creating a Cascade of Positive Change
7 Questions Every School Should Answer
Mindful Kindful YOUniversity was founded to address the challenges students face in school which interfere with learning, relationships, and mental well-being, such as:
stress, overwhelm;
self-awareness;
distraction, impulse control, difficulty focusing;
bullying and social issues;
difficult emotions — anger, anxiety, depression;
while bringing these skills to social dynamics at school, at home, and in the community; to equip students with the inner resources for reducing stress and cultivating the skills needed for balance, resilience, overall well-being; as well as being mentally "available for learning".
Also see our Youth Programs and Services; Why Mindfulness in Education; and Research and Benefits
 ~~~~~~~~~~~~~~~~~~~~~~~~~~~~~~~~~~~~~~~~~~~~~~~
Stay up to date on announcements of classes and events:
 ~~~~~~~~~~~~~~~~~~~~~~~~~~~~~~~~~~~~~~~~~~~~~~~

You're also invited to Follow MK YOU on Facebook for daily mindfulness reminders and resources!
Mindful. Kindful. Skillful.
Certified Mindfulness Educator & Coach
Los Osos, CA
MK YOU offers mindfulness programs for youth, educators, parents, and community members using evidence-based practices of mindfulness and movement , neuroscience, and social-emotional learning to help reduce stress while cultivating the inner resources needed for well-being. School or individual programs in San Luis Obispo & Northern Santa Barbara Counties.  Contact Dee to learn more.