Educating the Heart and Mind
~ Storybooks for Elementary School-aged Children ~
"For listening to the stories of others … is a kind of water that breaks the fever of our isolation. If we listen closely enough, we are soothed into remembering our common name." ~Mark Nepo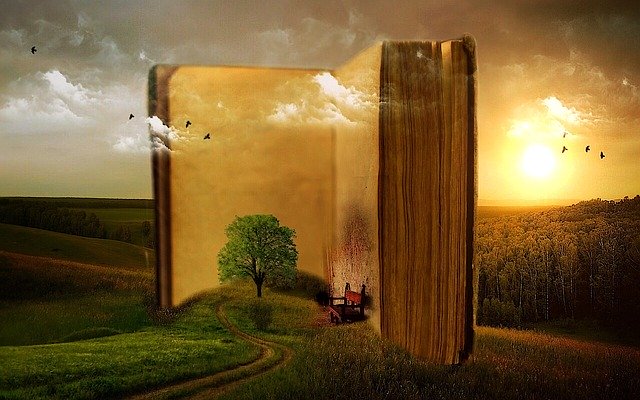 If you would like to help our library grow, click on image above to see our wishlist!
Reading aloud may be one of the most important contributions that we can make toward developing good character in children. Why? For several reasons.
First, because stories can create emotional attachment to goodness, a desire to do the right thing.

Second, because stories provide a wealth of good examples – the kind of examples that are often missing from a child's day to day environment.

Third, because stories familiarize youngsters with the codes of conduct they need to know.
Finally, because stories help to make sense out of life. Stories, because of their hold on the imagination, can create an attachment to goodness. The nature of stories enables us to "rehearse" moral decisions, strengthening our solidarity with the good.
(Excerpts from "Books That Build Character" by William Kilpatrick and Gregory and Suzanee Wolfe)
Storybooks are super important in my work with children in my school and community programs and in my personal coaching. Stories open the door to rich conversation by helping us relate to what's happening in the story to our own lives and creating a buffer space between what is happening to the characters and ourselves – only revealing the similarities if we feel safe to say so.  I am continually adding books to my shelves and trying to keep track of what I have. And people often ask for recommendations so I began indexing what I have. The books below are the ones currently on my bookshelf in the areas of Mindfulness, Kindfulness, Emotions, Sensory, Peace, Bullying Awareness, Special Needs Awareness and more.  I listed the books under these categories to help me in my planning and maybe it will help you, too! Some books are in multiple sections and some sections may be incomplete as some books can go in multiple sections but I may not have put it in that section. I am always adding more books and it's possible I haven't included some of my newer ones yet so keep checking back.  I may eventually add video resources to this page as well. ~Dee DiGioia
Last updated 12/16/19
BRAIN / NEUROSCIENCE
Hey Warrior (Karen Young)
How Does Your Brain Work? (Don L. Curry)
Some Days I Flip My Lid – Learning to be a calm, cool kid (Kellie Doyle Bailey)
Your Fantastic Elastic Brain (JoAnn Deak)
EMOTIONS: ANGER
Angry Octopus (Lori Lite)
Anh's Anger (Gail Silver)
Cool Down and Work Through Anger
How I feel ANGRY (Marcia Leonard)
My Many Colored Days (Dr Seuss)
Shubert Rants & Raves (Dr. Becky A. Bailey)
Some Days I Flip My Lid – Learning to be a calm, cool kid (Kellie Doyle Bailey)
Steps and Stones: Anh's Anger Story (Gail Silver)
When Sophie Gets Angry- Really Really Angry (Molly Bang)
EMOTIONS: ANXIETY, FEAR, COURAGE
A Little Spot of Anxiety (Diane Alber)
Feeling Afraid – Let's Talk About (Joy Berry) 
*Help Your Dragon Deal With Anxiety (Steve Herman)
*Hey Warrior (Karen Young)
How I feel SCARED (Marcia Leonard)
The Invisible String (Patrice Karst)
There's a Nightmare in My Closet (Mercer Mayer)
They Call Me Chicken: A Story of Courage
We're Going On a Lion Hunt (David Atell) -sensory, emotions, listening, impulse control
What to Do When You Worry Too Much (Dawn Huebner)
When My Worries Get Too Big: A Relaxation Book for Children Who Live With Anxiety 
~~~~~~~~~~~~~~~~~~~~~~~~~~~~~~
Practice Being Brave – Owning My OCD (Molly Gambrel)
EMOTIONS: GENERAL
Alexander and the Terrible, Horrible, No Good, Very Bad Day (Judith Viorst)
How I feel FRUSTRATED (Marcia Leonard)
How I feel HAPPY (Marcia Leonard)
How I feel JEALOUS (Marcia Leonard)
How I feel PROUD (Marcia Leonard)
How I feel SAD (Marcia Leonard)
How I feel SILLY (Marcia Leonard)
If You Plant a Seed (Kadir Neslon)
In My Heart: A Book of Feelings (Jo Witek)
Listening to My Body (Gabi Garcia)
Visiting Feelings (Laura Rubenstein)
EMPATHY, UNDERSTANDING OTHERS, ONENESS
Am I a Color Too? (Heidi Cole)
Captain Tommy (Abby Ward Messner) – autism
How Do I Stand in Your Shoes? (Susan DeBell)
Those Shoes (Maribeth Boelts)
Why Does Lizzy Cover Her Ears? Dealing with Sensory Overload
EMPOWERMENT, BELIEFS, THOUGHTS, AFFIRMATIONS, beYOUtiful
Finding the Green Stone (Alice Walker)
Hooray for You (Marianne Richmond)
Howard B Wigglebottom Listens to His Heart (Howard Binkow)
I Am Enough (Grace Byers)
I Am Peace: A Book of Mindfulness (Susan Verde)
I Believe in Me- A Book of Affirmations (Connie Bowen)
I Think, I Am! (Louise L. Hay)
Know Who You Are – Katy Finds the Confidence to Be Her True Self (Katrina Welch)
No One But You (Douglas Wood)
On My Way to a Happy Life (Deepak Chopra)
Thanks for the Feedback, I Think
The Invisible String (Patrice Karst)
You Are Not Your Thoughts (Brian Despard) (Jennifer Veenendall)
FRIENDSHIP, SIBLINGS
ALSO SEE SOCIAL CHALLENGES: BULLYING, DISCRIMINATION, RACISM
Enemy Pie  (Derek Munson)
Little Squarehead (Peggy O'Neil)
Maybe Tomorrow? (Charlotte Agell)
My Secret Bully (Judy Ludwig)
No Girls Allowed (Berenstain)
One of Us (Peggy Moss)
Our Friendship Rules (Peggy Moss)
Peace, Bugs, and Understanding: an Adventure in Sibling Harmony (Gail Silver)
Secret of the Peaceful Warrior (Dan Millman)- bullying, compassion, empowerment
Shubert's New Friend (Dr Becky Bailey)
The Invisible Boy (Trudy Ludwig)
The Other Side (Jacqueline Woodson)
Too Perfect (Judy Ludwig)
Trouble Talk (Trudy Ludwig)
GRATITUDE
Thank You Body, Thank You Heart – A Gratitude and Self-compassion Practice (Jennifer Cohen Harper)
The Want Monsters and How They Stopped Ruling My World (Chelo Manchego)
IMPULSES, SELF REGULATION, DISTRACTIBILITY
Don't Push the Button (Bill Cotter)
I Can't Believe I Said That (Julia Cook)
If You Give a Mouse a Cookie (Laura Joffe Numeroff) -to discuss distractability!
If You Plant a Seed (Kadir Neslon)
My Mouth is a Volcano (Julia Cook)
No Jumping on the Bed (Ted Arnold)
Press Here (Herve Tullet) -great for impulsivity
Puppy Mind (Andrew Jordan Nance)
Squirmy Wormy -How I Learned to Help Myself (Lynda Farrington Wilson)
The Want Monsters and How They Stopped Ruling My World (Chelo Manchego)
KINDNESS, COMPASSION, HEARTFULNESS, HEARTPRINTS
Because Brian Hugged His Mother (David L Rice)
Each Kindness (Jacqueline Woodson)
Good People Everywhere (Lynea Gillan)
Have You Filled a Bucket Today? (McCloud and Messing)
Heartprints  (P.K. Hallinan)
How Full is Your Bucket? For Kids  (Tom Rath and Mary Reckmeyer)
If Everybody DidIf Everybody Did
If You Plant a Seed (Kadir Neslon)
Kindness is Cooler Mrs Ruler (Margery Cuyler)
Listening to My Body (Gabi Garcia)
Listening With My Heart: a story of kindness and self-compassion  (Gabi Garcia)
Maybe Tomorrow? (Charlotte Agell)
May All Beings and Pigs Be Happy (Micki Fine Pavlicek)
Moody Cow Learns Compassion (Kerry Lee MacLean)
One Smile  (Cindy McKinley) 
Ordinary Mary's Extraordinary Deed (Emily Pearson)
Secret of the Peaceful Warrior (Dan Millman)- bullying, compassion, empowerment
Thank You Body, Thank You Heart – A Gratitude and Self-compassion Practice (Jennifer Cohen Harper)
The Invisible Boy (Trudy Ludwig)
The Village Bully  (Maria Broom)
MINDFULNESS, MEDITATION, MINDFUL AWARENESS, MINDFUL LIVING 
A Little Peaceful Spot – A Story About Mindfulness (Diane Alber)
Happy – A Beginner's Book of Mindfulness (Nicola Edwards)
I Am Peace: A Book of Mindfulness (Susan Verde)
Listening to My Body (Gabi Garcia)
Listening With My Heart: a story of kindness and self-compassion
May All Beings and Pigs Be Happy (Micki Fine Pavlicek) and VIDEO (narrated by Dee DiGioia)
Moody Cow Meditates (Kerry Lee MacLean)
Peaceful Piggy Meditation (Kerry Lee MacLean)
Puppy Mind (Andrew Jordan Nance)
See Hear, Feel: Mindfulness for Children, One Moment at a Time
Silence (By Lemniscates)
Six Healing Sounds: Qigong for Children (Lisa Spillane)
Slowly, Slowly, Slowly said the Sloth (Eric Carle)
Take the Time: Mindfulness for Kids (Maud Roegiers)
Thank You Body, Thank You Heart – A Gratitude and Self-compassion Practice (Jennifer Cohen Harper)
The Boy Who Searched for Silence (Andrew Newman)
The Boy Who Spoke to the Earth (Chris Burkard)
The Three Questions (John J Muth based on story by Leo Tolstoy)
The Want Monsters and How They Stopped Ruling My World (Chelo Manchego)
When the Wind Stops (Charlotte Zolotow)
~~~~~~~~~~~~~~~~~~~~~~~~~~~~~~
Buddha at Bedtime: Tales of Love and Wisdom (Dharmachari Nagaraja)
Zen Shorts (John J. Muth)
MOVEMENT, YOGA
Six Healing Sounds: Qigong for Children (Lisa Spillane)
Slowly, Slowly, Slowly said the Sloth (Eric Carle)
You Are a Lion! and Other Fun Yoga Poses (Tae-Eun Yoo)
NATURE, EARTH, EARTH-KIND
Not for Me, Please! I Choose to Act Green (Maria Godsey)
Rainbow Weaver (Tejadora del Arcoiris)
Scribble Stones (Diane Alber)
The Boy Who Spoke to the Earth (Chris Burkard)
The Hugging Tree (Jill Niemark)
The Magic and Mystery of Trees (Jen Green)
What Joe Saw (Anna Grossnickle Hines)
PEACE
A Little Peace (Barbara Kerley)
A Quiet Place (Douglas Wood)
Good People Everywhere (Lynea Gillan)
I Am Peace ~ A Book of Mindfulness (Susan Verde)
Old Turtle and the Broken Truth (Douglas Wood)
Seeds and Tree: A children's book about the power of words (Branden Walden)
Peace Begins With You (Katharine Scholes)
Peace, Bugs, and Understanding: an Adventure in Sibling Harmony (Gail Silver)
Peace Tales – World Folktales to Talk About (Margaret Read Macdonald)
Peace Week in Miss Fox's Class (Eileen Spinelli)
Peaceful Piggy Meditation (Kerry Lee MacLean)
The Peace Book (Todd Parr)
Somewhere Today A Book of Peace (Shelley Moore Thomas)  
The Invisible String (Patrice Karst)
The Other Side (Jacqueline Woodson)
RESILIENCE
Maybe Tomorrow? (Charlotte Agell)
The Hugging Tree (Jill Niemark)
SENSES – Listening, Seeing, Hearing, Silence, Feeling
A Quiet Place (Douglas Wood)
Can You Hear a Rainbow? The Story of a Deaf Boy Named Chris (Jamee Riggio Heelan)
Can You Listen With Your Eyes? (Nita Everly)
Ian's Walk: A Story About Autism
Listening to My Body (Gabi Garcia)
Love is the Color of a Rainbow (Kathy Parra)
No One But You (Douglas Wood)
Silence (By Lemniscates)
See Hear, Feel: Mindfulness for Children, One Moment at a Time
Six Healing Sounds: Qigong for Children (Lisa Spillane)
Slowly, Slowly, Slowly said the Sloth (Eric Carle)
Squirmy Wormy -How I Learned to Help Myself (Lynda Farrington Wilson)
We're Going On a Lion Hunt (David Atell) -sensory, emotions, listening, impulse control
What Joe Saw (Anna Grossnickle Hines)
Why Does Lizzy Cover Her Ears? Dealing with Sensory Overload
SOCIAL CHALLENGES: BULLYING, DISCRIMINATION, RACISM
(+ STANDING UP)
VIDEO: Which Team Will You Choose? (45 min) by Dee DiGioia – inspired by the story "Have You Filled a Bucket Today?" 
Alley Oops (Janice Levy)
Becoming Someone's Hero: A Book for Bystanders of Bullying
Being Bullied (Kate Petty)
Bird Child (Nan Forler)
Brand New Kid, The (Katie Couric)
The Bully Blockers: Standing Up for kids with Autism
Desmond and the Very Mean Word (Archbishop Desmond Tutu and Douglas Carlton Abrams)
Enemy Pie  (Derek Munson)
Howard B Wigglebottom Learns About Bullies (Howard Binkow)
Howard B Wigglebottom Listens to His Heart (Howard Binkow)
Kindness is Cooler Mrs Ruler (Margery Cuyler)
Little Squarehead (Peggy O'Neil)
No Girls Allowed (Berenstain)
Nobody Knew What to Do: A Story About Bullying
One of Us (Peggy Moss)
Our Friendship Rules (Peggy Moss)
Peace Week in Miss Fox's Class (Eileen Spinelli)
Roses are Pink, Your Feet Stink
Say Something (Peggy Moss
Secret of the Peaceful Warrior (Dan Millman)- bullying, compassion, empowerment
The Boy Who Searched for Silence (Andrew Newman)
The Boy Who Spoke to the Earth (Chris Burkard)
The Bully Blockers: Standing Up for kids with Autism
The Invisible Boy (Trudy Ludwig)
The Lunch Thief (Ann C Bromley)
The Other Side (Jacqueline Woodson)
The Recess Queen
The Village Bully  (Maria Broom)
The Other Side (Jacqueline Woodson)
They Call Me Chicken: A Story of Courage
Those Shoes (Maribeth Boelts)
Too Perfect (Judy Ludwig)
Trouble Talk (Trudy Ludwig)
SPECIAL NEEDS, DIFFERENT ABILITIES
Captain Tommy (Abby Ward Messner)
I Can't Believe I Said That (Julia Cook)
Ian's Walk: A Story About Autism
My Mouth is a Volcano (Julia Cook)
Practice Being Brave – Owning My OCD (Molly Gambrel)
Rolling Along, The Story of Taylor and His Wheelchair
The Bully Blockers: Standing Up for kids with Autism
The Don't-Give-up Kid and Learning Disabilities
Understanding Sam and Asperger Syndrome (Clarabelle vanNiekerk & Liezl Venter)
What Joe Saw (Anna Grossnickle Hines)
Why Does Lizzy Cover Her Ears? Dealing with Sensory Overload
~~~~~~~~~~~~~~~~~~~~~~~~~~~~~~~~~~~~~~~~~~~~~~~~~~~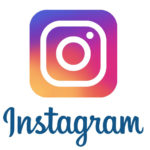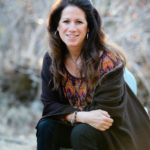 or text/call 805-270-5523
Learn more about Dee DiGioia, Certified Mindfulness,Yoga Calm, & Cognitive Behavioral Therapy & Life Skills Coach +
San Luis Obispo County, CA
RESOURCES: