Nourished by Nature
Mindfulness Mini-retreats:

By the Sea
San Louis Obispo County, California
Visitors to the beautiful CA Central Coast are welcome!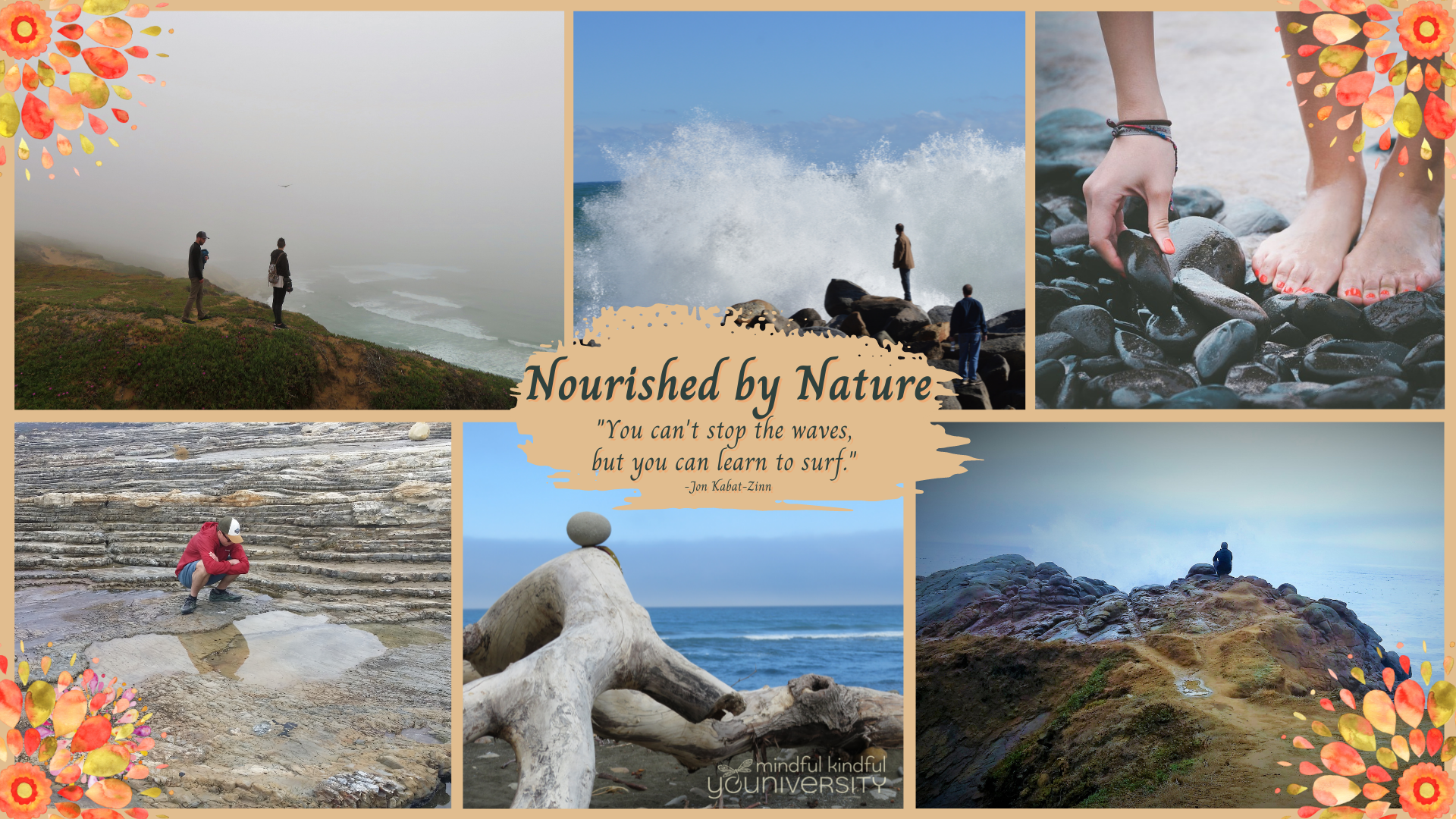 Attend or host our next Nature meet-up by the sea!
Learn about other YOUniversity Retreats

 HERE
Stay up to date on our announcements and updates:
About "By the Sea"
Join me for a unique mindfulness, meandering, and meditation experience

~ attuning deeply with nature through through all of our senses ~

at various coastal locations in San Luis Obispo County, California (typically Los Osos and Morro Bay area). 
Take this opportunity to be nourished by nature and fill your well of well-being by connecting to nature mindfully! Let Nature be your teacher and resource. I would be honored to be your guide in practicing the essentials of mindfulness, self-care, and nature connectedness. Make this the year your "well" of well-being remains full!
These are generally for anyone over the age of 18 seeking well being, however mature teens are welcome to share the experience with a parent/guardian. No experience with mindfulness or meditation is necessary. "Beginners" are welcome and encouraged! Simply attend with your curiosity and an open-heart. Leave with rekindled intentions and inspiration to positively support you when responding to life as it is — the good stuff, the tough stuff, all of it — with grace and skill.
What happens when we blend nature with mindfulness?
Magic! Being in nature is not the same as connecting to nature. Experience the magic for yourself through meaningful, purposeful, sensory exploration and activities to engage the mind, the body, and heart to discover deeper connections to your own inner nature, to one another, and find more meaning and enjoyment in daily life through the "Pathways to Nature Connectedness for Well-being."  The pathways include engaging and connecting with your senses and emotions, receiving and expressing beauty, and reflecting on meaning and compassion. By deepening your connection with nature, you are enhancing your personal well-being and psychological resilience, like tiny seeds planted in the soil awaiting the right conditions to emerge.
A wide array of research studies on being in "blue space" (near water), in nature, nature connectedness, sensory bathing, and mindfulness repeatedly documents positive outcomes to support our psychological and physical well-being: reduces stress, anxiety, depression and anger, while boosting positive emotions, strengthens the immune system, improves sleep, improves cardiovascular health, improves focus and creativity, and more! Join me and be prepared to slow yourself wayyyy down in the company of others and the trees, while diving deeply into yourself and experience for yourself how mindfulness and nature can nourish you and provide a foundation for greater resilience, health, and happiness.
Come curious… get connected… leave renourished! Repeat!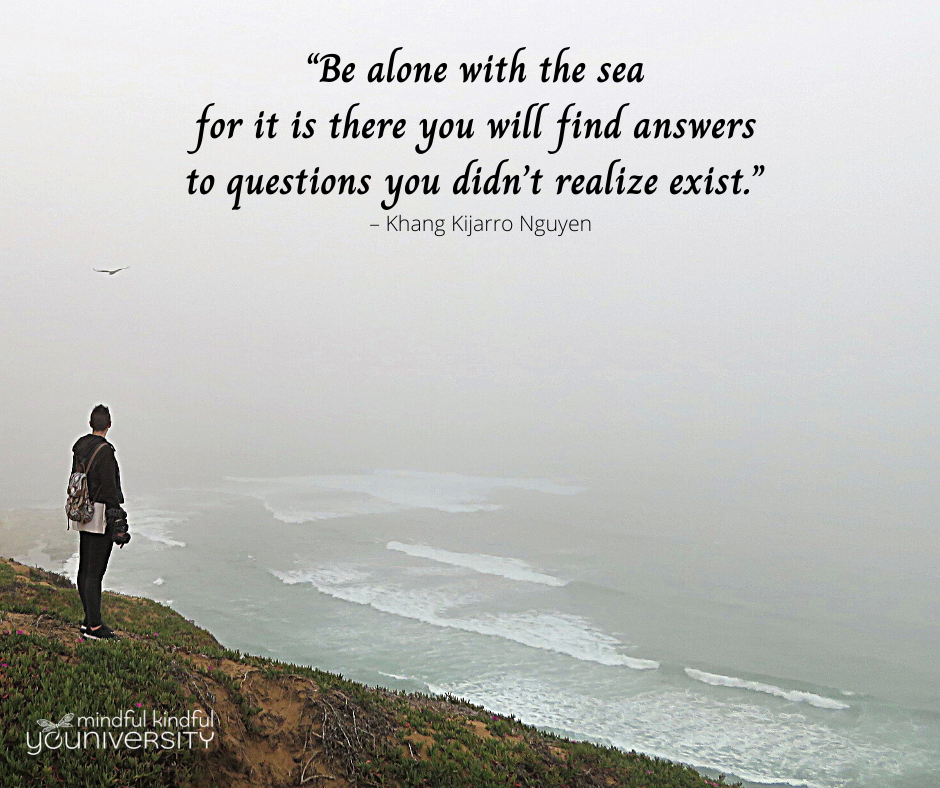 You're invited!
Join us! Sun, sand, surf…
WHEN: TBA
Our last coastal mini-retreat was Saturday July 31, 2021 in Morro Bay for sunset!. Watch for more coming soon!
WHERE: TBA
REGISTER HERE: (coming soon)
click on image
ADVANCE REGISTRATION REQUIRED BY TBA
DISCOUNTS AVAILABLE!
Earlybird rates
Teachers ~ 25% off
Explorers Membership VIPs ~ 25% off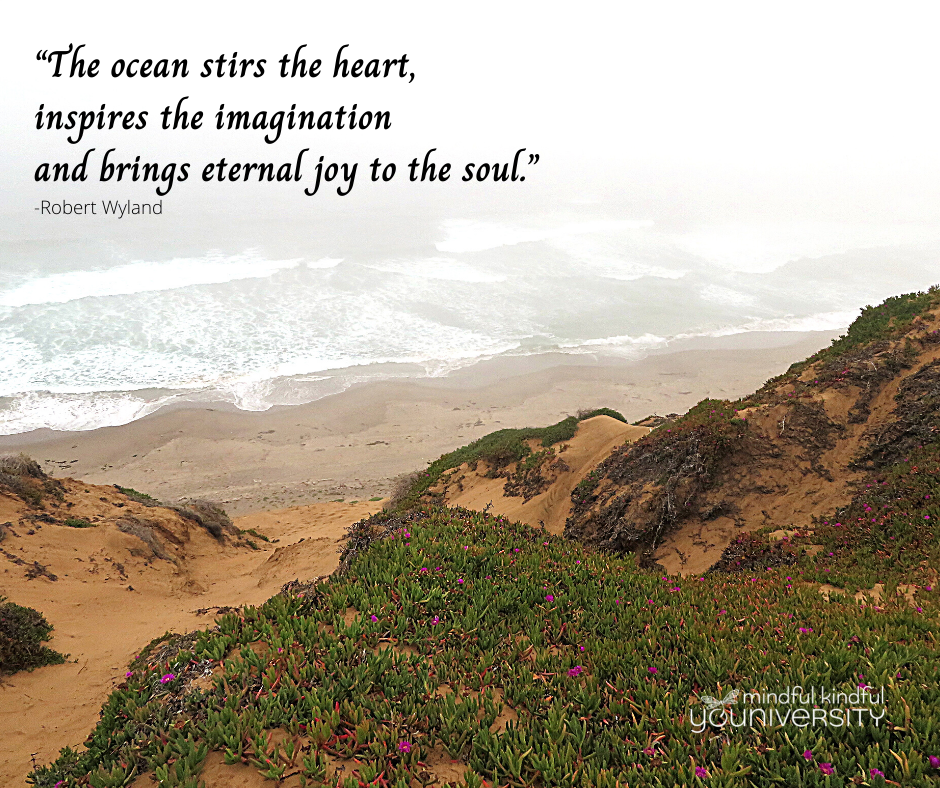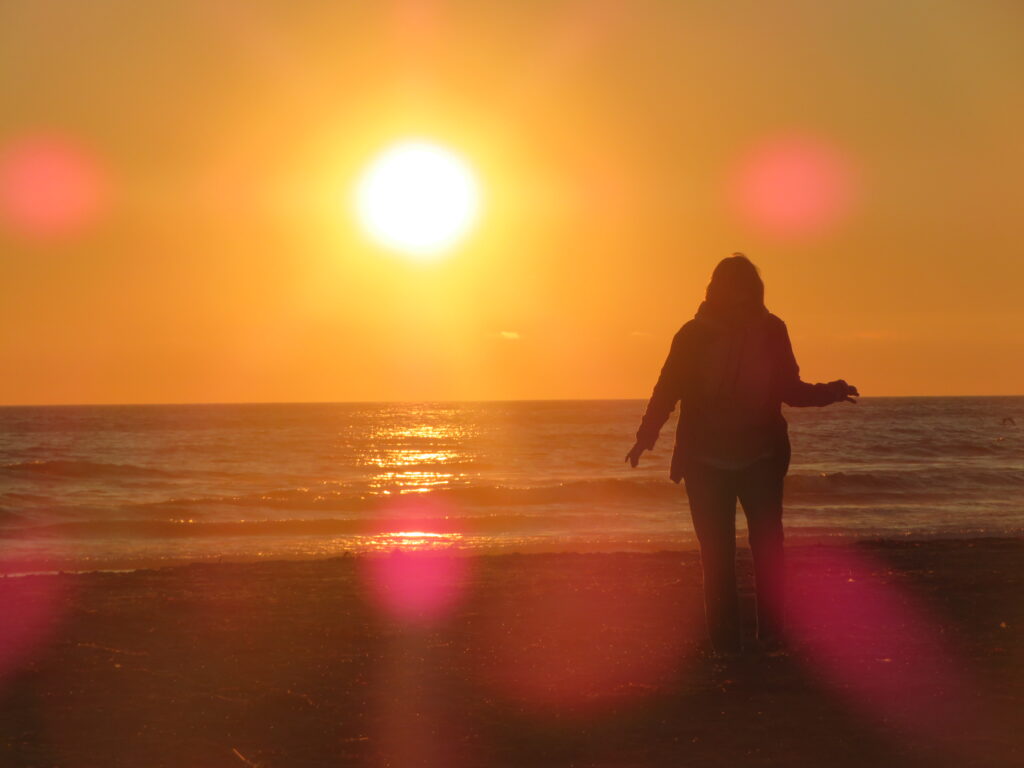 "Your Vitamin Sea Summer Sensations Mini Retreat on July 14 (2019) was awesome. Not only was the setting beautiful, but I particularly liked the way you established a very sacred space among all of us so we felt safe very quickly to participate however we chose to do so. Your guided meditations were done beautifully, inviting us to be still and listen and pay attention in such a loving, soothing and powerful way. Your business name, Mindful Kindful Youniversity is so appropriately named and you model it in such a mindful and kindful way. Thank you so much for creating this circle of mindfulness and kindness and providing each one of us with some ways to stop and take better care of ourselves. Thank you for a wonderful afternoon where I was able to "fill up my well" beyond overflowing. That time spent in tune with the rhythms of nature inspired me to continue to do so on a regular basis (including during our upcoming adventures!). Thanks again! Hope your summer is unfolding beautifully and you find more and more ways to give your extraordinary gifts." ~Peace and blessings always, Annie Rohrbach-Walker, Conscious Order Estate and Professional Organizer, and Author of Conscious Order: Clear Your Mind, Leave Clutter Behind
If you have questions or would like to suggest locations for a "Nourished by Nature" meet, please reach out to me: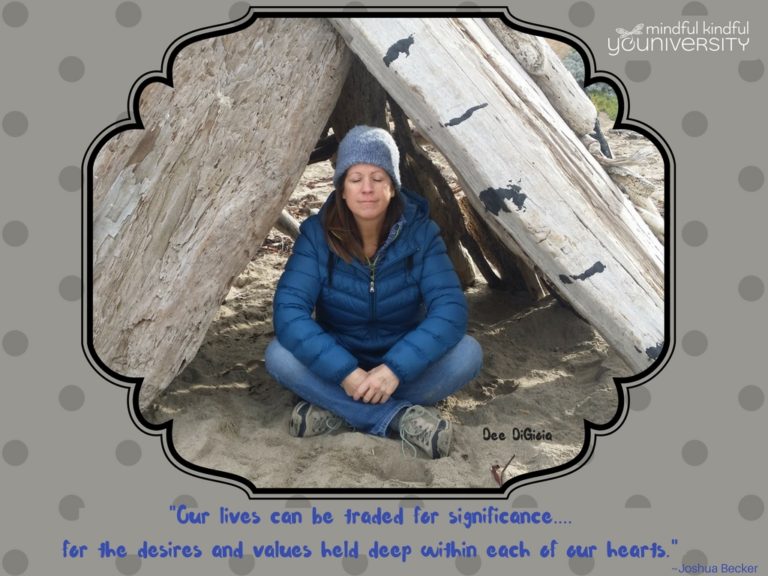 Learn about other YOUniversity Retreats

 HERE
Stay up to date on announcements and updates: