Cool,

Calm,

and

Connected
Summer Kick-off LOBP Chamber Mixer
Hosted by Dee DiGioia, Mindful Kindful YOUniversity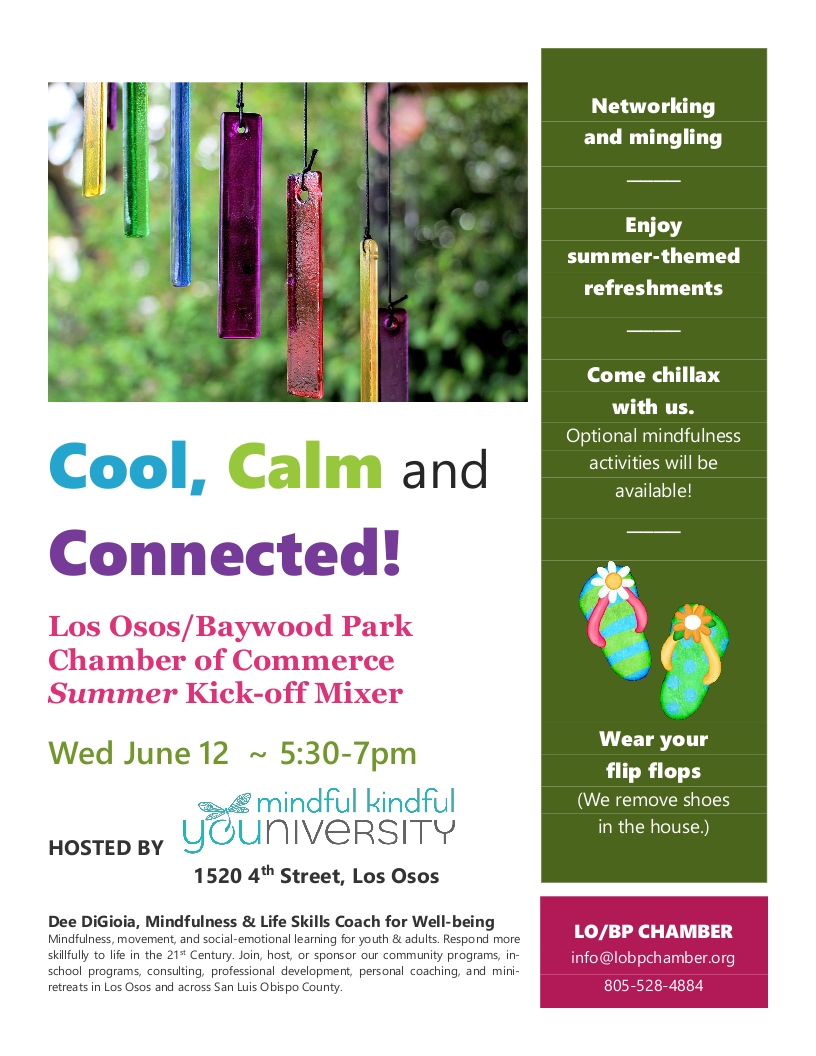 Networking & Mingling! Enjoy some summer-themed refreshments!
Come chillax with us. Optional mindfulness activities will be available!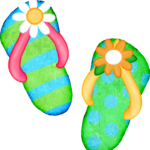 Wear your flip-flops for easy removal (we remove shoes in the house).
LOCATION: 1520 4th Street in Los Osos
Mindful Kindful YOUniversity (MK YOU) offers mindful and compassionate community programs for the well-being of individuals and the community as a whole, for anyone living in or visiting our community.
MK YOU invites communities to bring mindfulness and compassion to life in practical, specific ways through compassion-driven actions — in neighborhoods, businesses, schools and colleges, healthcare, the arts, local government, peace groups, environmental advocacy groups, and more.
Consider how can we collaborate and work together to bring the vision of mental health and well-being to our communities. Join, host, or sponsor our Adult and Youth Programs and Services.
By practicing mindfulness and kindfulness in our daily living, each one of us is positively contributing to a thriving, resilient, and compassionate world beginning with ourselves, and positively impacting our relationships at home, work, and in our communities. Come learn and grow with us at Mindful Kindful YOUniversity!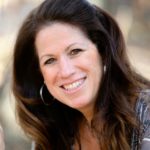 Dee DiGioia, founder of Mindful Kindful YOUniversity, offers Mindfulness-based Social-Emotional Learning Programs across San Luis Obispo County for youth and adults to learn and engage in practices of 
mindfulness
 and movement grounded in science and backed by 
research
  to support mental and physical health and well-being. Respond more skillfully to life in the 21st Century!
Stay up to date on announcements of classes and events: