~YOUnique Fitness ~
Music, Movement, and Mindfulness Community Classes
for Special Needs or Different Abilities
~ There are NO classes scheduled at this time ~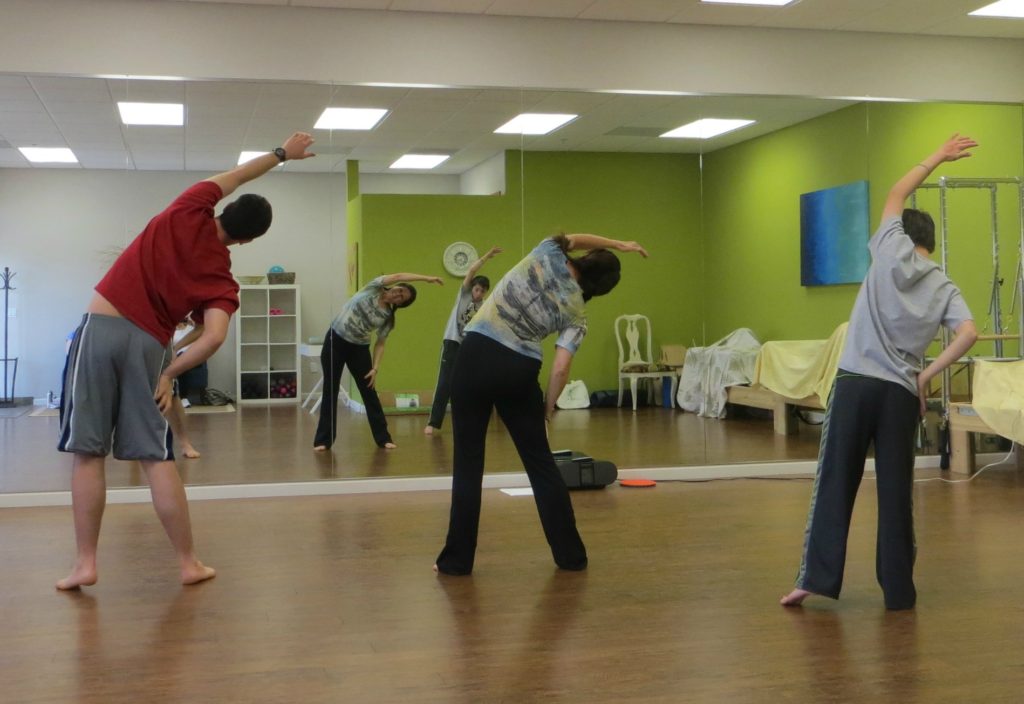 "YOUnique Fitness" offers social/emotional/mental/physical fitness classes integrating the wide-ranging benefits of music, movement, and mindfulness, where everyone is welcome and everyone succeeds! Some children (and adults) with special needs or developmental challenges (such as Autism, Down's Syndrome, ADHD, and more) aren't always able to successfully participate in activities with their peers due to difficulty fitting in or keeping up. Now they can!
 The benefits are numerous but, best of all, 

children will think it's just for fun! 

Be YOUnique! BeYOUtiful!
SHORT DESCRIPTION: 
It's a
whole-brain
approach to learning and fitness for those with special needs or developmental challenges integrating the wide-ranging benefits of music and movement, yoga, mindful awareness training, guided relaxation strategies, expressive arts. Often, those with Autism, Down's Syndrome, ADHD, and more, aren't always able to successfully participate in activities with their peers due to difficulty fitting in or keeping up. Now they can! The social, emotional, mental and physical benefits are numerous but, best of all, children will think it's just for fun: improve self-regulation (emotions and impulsive tendencies), creative expression, imitation and leadership, flexibility (cognitive and physical), social skills, self-determination skills (decision-making, problem-solving, and self-awareness), and so much more. We are literally awakening the brain through cognitive re-mapping with music, movement, sensory integration, and more!  
For more information, keep reading below!
~~~~~~~~~~~~~~~~~~~~~~~~~~~~~~~~~~~~~~~~~~~~~~~~~~~~~~~~~~~
CURRENT LOCATIONS:

OUR MOST RECENT CLASS IN ATASCADERO HAS BEEN CANCELLED
We are looking for a new space ~ your suggestions are welcome.
~~~~~~~~~~~~~~~~~~~~~~~~~~~~~~~~~~~~~~~~~~~~~~~~~~~~~~~~~~~
~ About Our "YOUnique" Fitness Program ~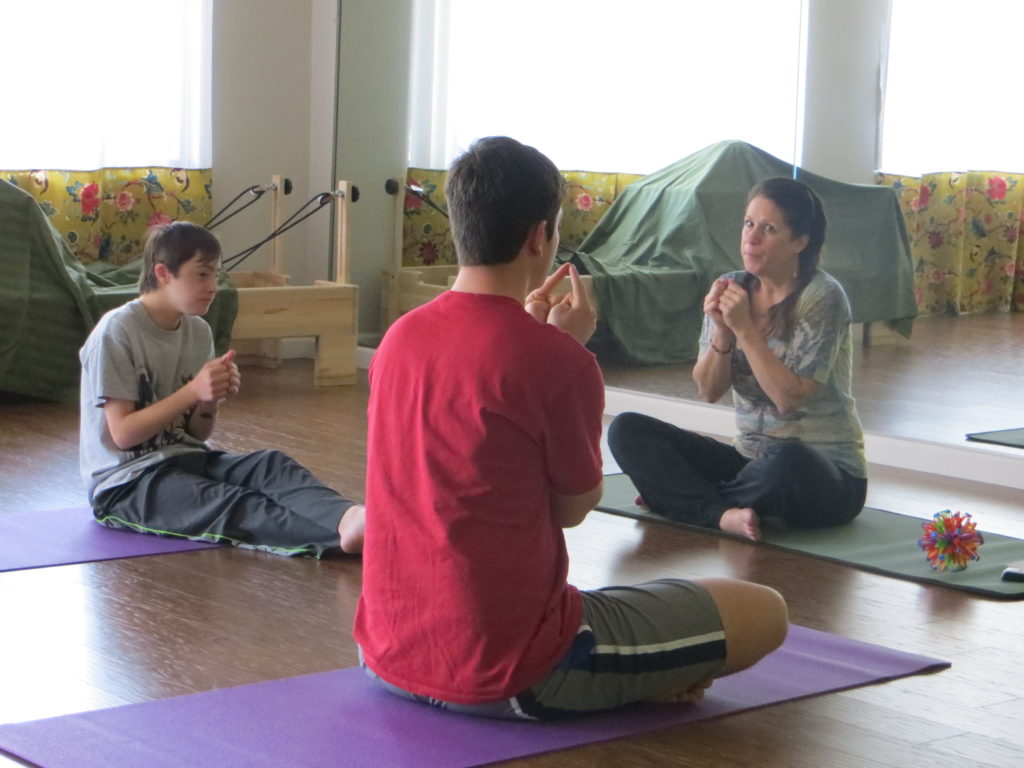 It's a whole-brain approach to learning and fitness: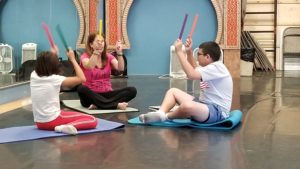 In this class, we blend Music and Movement Therapy, Expressive Arts Therapy, Mindfulness, Yoga, and Guided Relaxation Strategies.
We are literally awakening the brain through cognitive re-mapping with music, movement, and sensory integration.  The issues? For some with special needs challenges:
The left and right hemispheres may not be "talking" to each other

The connective tissue (corpus callosum) serves as the conduit or the bridge between the left and right hemisphere

Studies indicate that this bridge can be strengthened in order to transmit information between the left and right hemisphere which allows information to be transmitted that otherwise is not being processed. It jumpstarts impaired informational pathways.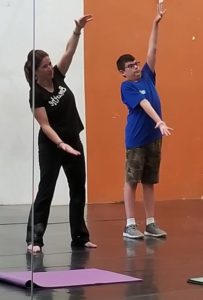 By combining patterning, visual movement calculation, auditory processing, rhythm, sequencing, imitation and improvisation, the left and right hemispheres of the brain are bridging and assimilating. Rapid movement activates the amygdala, the brain's emotion center — that up and down, forward and sudden halt, and side to side movements help organize the brain, making an individual more available for learning and focus.  Dr. Temple Grandin, PhD, well known author, professor at Colorado University and autism advocate tells us that "repetitive rocking motion that requires a person to continually find and re-find their balance stimulates areas of their brain where learning receptors are located." In order to actually move across the floor, listening to the music, and doing the patterns and sequences, they have to engage both sides of the brain.  The mirrors help the students see what their body is doing in space.
"We love going to what my son calls "Yoga". Keagan has cerebral palsy and autism and has a hard time finding classes that work for him. Dee has made the class fun and inclusive. And she doesn't push him to do things he isn't able to do, but she doesn't let him give up. We are so happy to have an extra curricular activity that he loves!" ~Sarah Sullivan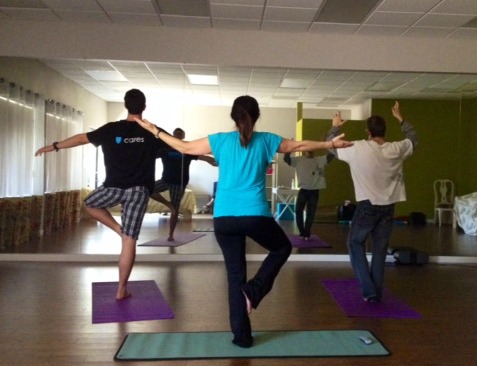 Research

is affirming that combining movement and music is one of the most effective ways of stimulating the brain to increase overall cognitive processing which can significantly increase such things as

focus, social interactions, behavioral and emotional challenges, as well as speech and language. The benefits are numerous but everyone thinks it's just for fun! 
"Dee's classes are an excellent combination of physical and mental exercises that have helped my ASD son to self-regulate his body and his mind.  The brain exercises include emphasis on receptive deficiencies (listening, paying attention, etc.) and meditation (which helps him-self regulate his emotions).  The physical exercises include music and movement routines as well as yoga positions (which require the students to follow instructions and mimic body position).  All these exercises address deficiencies that are all too common among children and young adults on the autism spectrum as well as other physical and development disabilities.  I would recommend this program to anyone who cares for one of our special people." ~Daniel C. (son with Autism)
Strong Minds
Attention and focus
Self-regulation, Emotional regulation
Following directions
Cognitive Flexibility
Imagination and creativity
Leadership

Mindful awareness skills ~ 

Self-awareness of body and behaviors

Stress reduction and self-calming strategies 

Concentration

Speech & language skills

Academic readiness for learning and academic performance

Sensory integration

Self-determination skills (such as decision-making, problem-solving, and self-awareness)
Strong

Hearts
Social awareness skills
Peer interaction
Positive connections
Thinking about others
Empathy and compassion
Friendship
Character development
Welcoming environments ~ positivity, kindness, respect, acceptance, and inclusiveness
Strong
Bodies
Flexibility
Strength
Coordination
Core
"Music expresses feeling and thought, without language; it was below and before speech, and it is above and beyond all words." ~Robert G. Ingersoll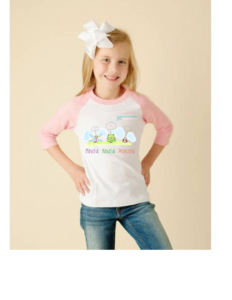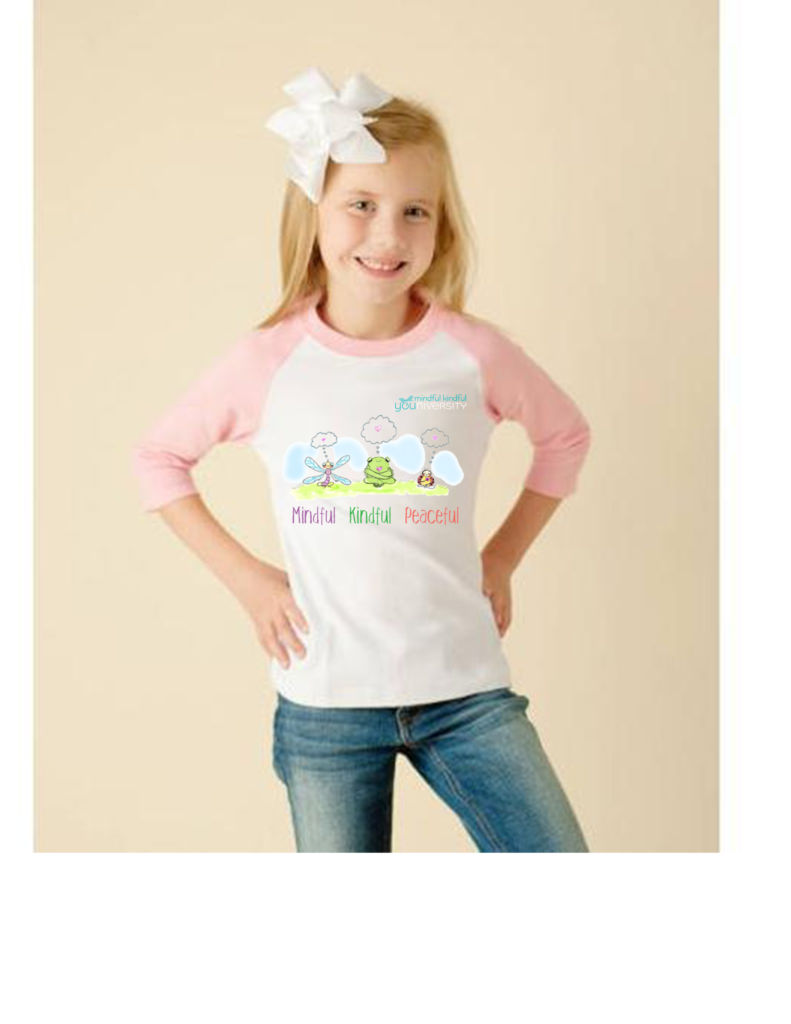 Order a Mindful Kindful Peaceful T-shirt!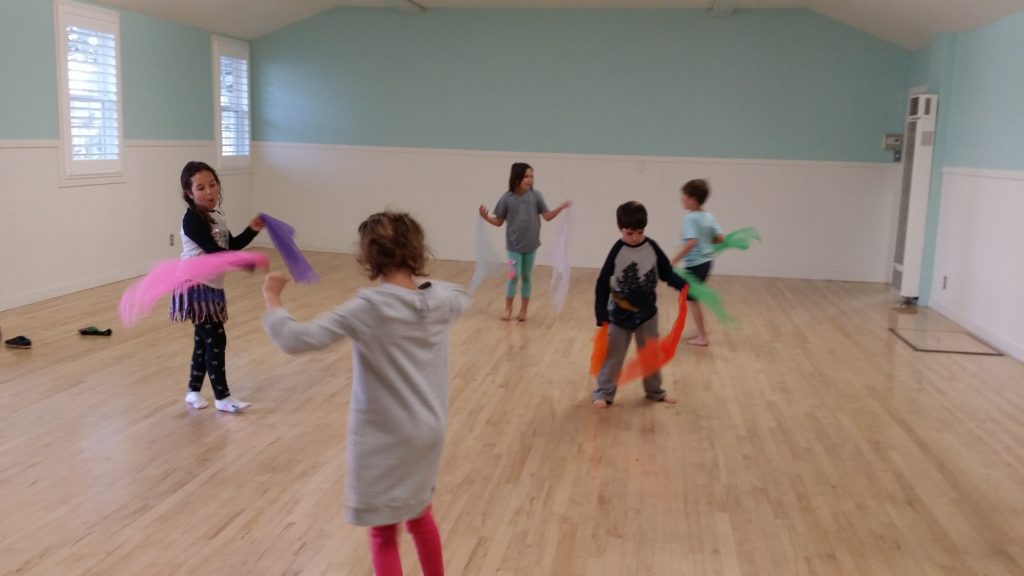 "Music, Movement & Mindfulness is so therapeutic for my 18 year old son with autism. He has been attending class with Dee for almost a year, and he looks forward to it every week. Total awareness of movement, breathing, yoga, and guided visualization is so good for him. He has learned calming and coping strategies for use in every day life, and he loves the rhythmic music and 'how relaxed it makes me feel'."  ~Andrea H. (son with Autism)
How it began… 
As a Speech-Language Therapist, Certified Autism Movement Therapist, Certified Mindfulness Educator, and Yoga Calm Certification pending, I brought unique training opportunities to the children I worked with in school, as well as to community programs in Northern California before moving here to the Central Coast. The video below is of some of my former students in my tiny therapy room in a public school several years ago. We used to meet the first 15 minutes of each school day to do music & movement. When we first started, each one of the students were unable to follow directions, coordinate the moves, and work as a group. With practice they were able to do these movements with greater ease, flexibility, and as a group. I had removed all the furniture from the room and installed mirrors on the walls so the students could see their bodies in motion and learn to match their movements with mine. Recognized as a related service, music and movement therapy serves as an integral component in helping the child with special needs attain educational goals either through direct or consultant services.
VIDEO DEMONSTRATION:

"My son enjoyed Ms. Dee's movement therapy classes and said they helped calm him. He learned various breathing techniques, yoga poses and verbal strategies that uplifted his spirit each morning. The classes empowered him and helped him understand his power within to make an unmanageable day, manageable. They made him more confident in who he is and the unique gifts he has been given. My son's teachers said they noticed a difference right away when he started movement therapy before school. They said he entered the room with a relaxed face and disposition, ready to take on the day." ~Jenny M, parent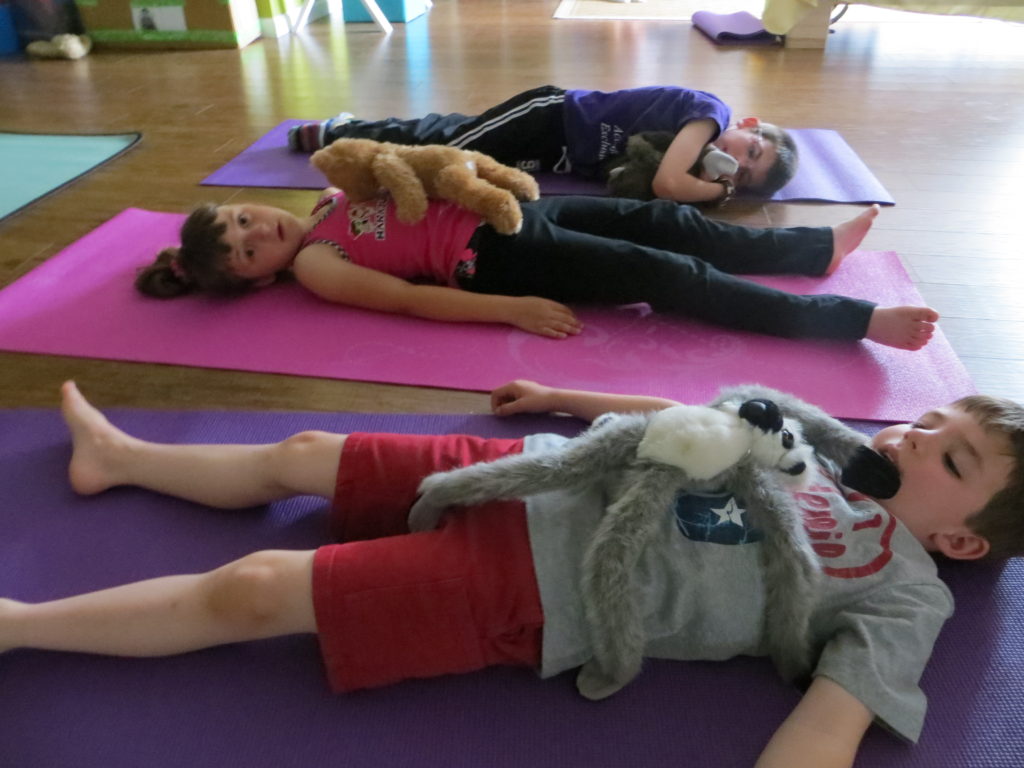 "Dee's Music-Movement-Mindfulness classes have been a blessing for my 10 yr old special needs son.  The 'low pressure' and relaxed atmosphere have made it one of the few extracurricular activities that he has consistently enjoyed.  I find that has motor planning skills and love for music have increased over time. He gets to challenge his brain in different ways. Following your directions physically, responding verbally to your questions and coming up with his own version of rhythm sticks for his classmates to copy are all great things for him to develop/practice.  I think the yoga portion is a little challenging for him but is also good for him because it is calming and he struggles a little with the stretching involved in other sports.  It may take him a little longer to catch onto things but he is so excited when he gets it.  He gets it more and more every week and he practices things at home. Ki always looks forward to you class and talks about it all the time at home.  I think he likes the independence of going to class and interacting with you and his classmates.  For a long time, he took gymnastics weekly but eventually, he got too big and the next class was too long and a little too overwhelming for him.  Your class has been a really good option for him. Dee's approach to working with special needs kids is a benefit as well" ~Christine Y. (son with Down's Syndrome and Autism)
The classes support anyone with challenges or impairments in any of the following

areas*:
Autism
Intellectual
Learning
Impulsive behaviors
Attention
Speech, language, communication
Sensory Processing
Emotional Regulation
Behavioral
Auditory processing
Poor coordination
Low self-esteem
Social skills
Difficulty making friends
and so much more!
*IMPORTANT NOTE: I will strive to help every student benefit from the services offered. Students must be able to independently follow directions (obviously there is a learning curve) and be motivated to be a part of this class. If student has paraprofessional support in the classroom, then Parent, or another designated adult (over 18) may need to support the student during this class. If student continually engages in difficult and disruptive behaviors (ie, oppositional, defiant, is a risk to safety for self or others, etc) that do not improve with direct instruction, Parent, or another designated adult (over 18) will be required to support the child to help him/her successfully engage. If this intervention is not successful and student continues to have challenges, individual therapy sessions will be recommended in my home studio (Los Osos).
~~~~~~~~~~~~~~~~~~~~~~~~~~~~~~~~~~~~~~~~~~~~~~~~
"Ella speaks of you often and greatly  misses her time with you. Your tenderness and loving understanding made a lasting impact on our hyper-charged girl!" ~Regina F (daughter with ADHD)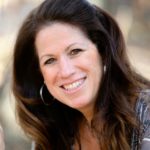 Questions? Contact Dee DiGioia
or text/call 805-270-5523
Dee DiGioia (di JOY uh) ~ Certified Mindfulness & Well-Being Life Skills Coach
Served youth for 30+ years, including those with social, emotional, behavioral, cognitive, and communication challenges in my roles as a Speech-Language Therapist, Autism Movement Therapist, Preschool Director, Bullying Intervention Specialist, Author, and more. Founded "Caring and Courageous Kids" in 2009 (bullying intervention), and founded "Mindful Kindful YOUniversity" in 2017. Pioneered a mindfulness program for K-5 classrooms at an inner city charter school in Sacramento, CA, and am developing youth and adult programs where I now live on the Central Coast of CA. Made a decision to follow my own advice for well-being by leaving the stresses and challenges of working in special education in the public school setting. Following my heart and calling to share mindfulness and well-being programs to address the challenges youth (and adults) face in school and in life, which interfere with learning, relationships, and mental well-being. I believe mindfulness is the missing piece (and peace) in education and am bringing my vision to fruition! I am grateful to have the experiences and resources to share the wisdom, science, and evidence-based practices of mindfulness and more, which have proven over and over to lead to greater resilience, more joy, and peace in life.