~YOUnique Fitness ~
Music, Movement, and Mindfulness for Different Abilities
Classes coming soon to a San Luis Obispo County location if there is enough interest:
TAKE OUR INTEREST SURVEY to help plan when, where, etc!
At this time there has not been enough interest for the class offered in Morro Bay,
however, similar classes are offered in South County: see  Dragonfly Circles
MK YOU also offers a private individualized program
in Dee DiGioia's home studio in Los Osos.
Join our YOUnique Fitness class where everyone is welcome and everyone succeeds regardless of levels of abilities or disabilities. Be YOUnique! BeYOUtiful!
The benefits are numerous but children will think it's just for fun!
Some children have difficulty fitting in or keeping up with their peers. Children with disabilities or special needs challenges aren't always able to successfully participate in activities with their peers. Now they can!
"Dee's classes are an excellent combination of physical and mental exercises that have helped my ASD son to self-regulate his body and his mind.  The brain exercises include emphasis on receptive deficiencies (listening, paying attention, etc.) and meditation (which helps him-self regulate his emotions).  The physical exercises include music and movement routines as well as yoga positions (which require the students to follow instructions and mimic body position).  All these exercises address deficiencies that are all too common among children and young adults on the autism spectrum as well as other physical and development disabilities.  I would recommend this program to anyone who cares for one of our special people." ~Daniel C. (Autism)
The classes are for anyone with challenges or impairments in any of the following areas:
Learning Disabilities
Attention
Impulsive behaviors,
High Functioning Autism
Intellectual disabilities,
Speech, language, communication
Sensory
Emotional
Behavioral
Auditory processing
Poor coordination
Low self-esteem
Social skills
Difficulty making friends
and so much more!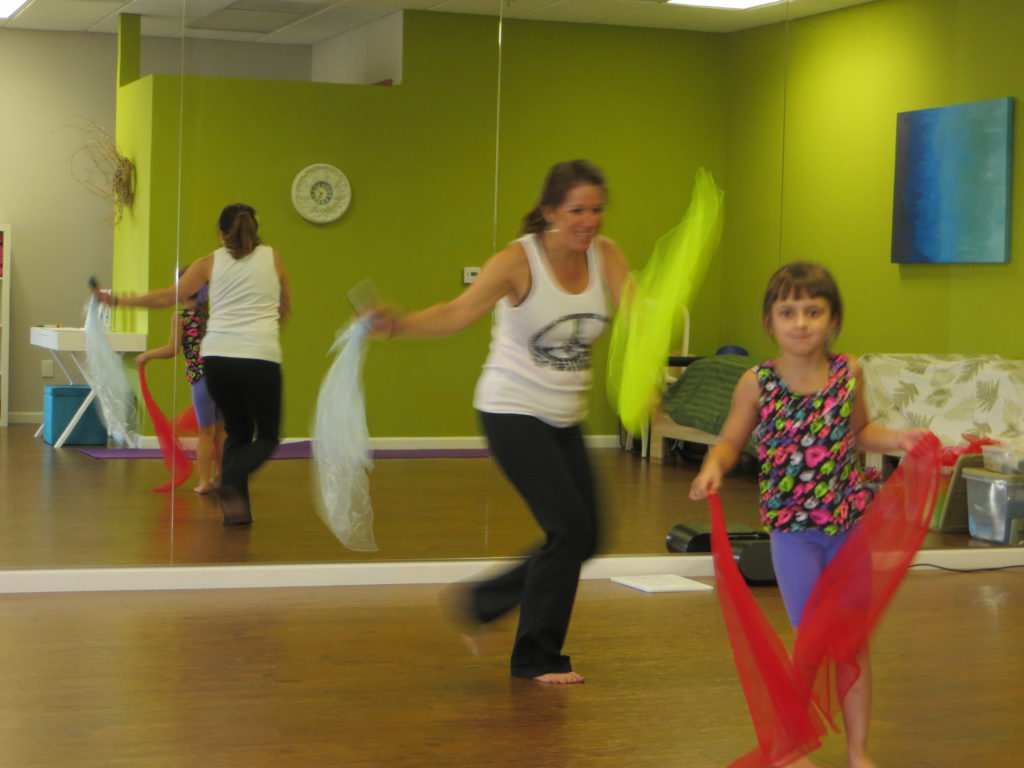 "Music, Movement & Mindfulness is so therapeutic for my 18 year old son with autism. He has been attending class with Dee for almost a year, and he looks forward to it every week. Total awareness of movement, breathing, yoga, and guided visualization is so good for him. He has learned calming and coping strategies for use in every day life, and he loves the rhythmic music and 'how relaxed it makes me feel'."  ~Andrea 
It's a whole-brain approach to learning and fitness blending:
music,
movement,
yoga,
expressive arts,
mindfulness,
relaxation,
and sensory-emotional-behavioral integration & regulation.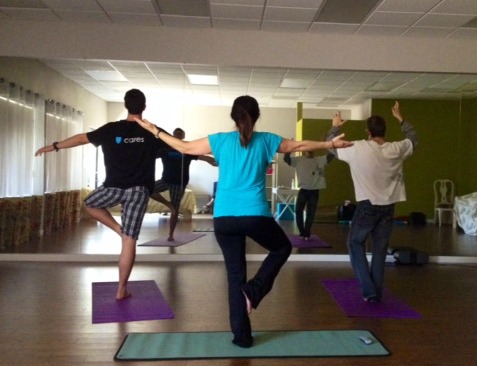 "Ella speaks of you often and greatly  misses her time with you. Your tenderness and loving understanding made a lasting impact on our hyper-charged girl!" ~Regina (ADHD)
Here are just some of the skills students may learn ~
Strong Minds.
Attention and focus
Self-control or Self-regulation
Following directions
Cognitive Flexibility
Imagination and creativity
Leadership
Emotional regulation
Learning stillness
Strong Bodies
Flexibility
Strength
Coordination
Imitating rhythms and pattern
Strong Hearts.
Social awareness skills
Thinking about others
Empathy and compassion
Friendship
Character development
 VIDEO DEMONSTRATION: This video is of some of my former students in a public school. We used to meet the first 15 minutes of each school day to do music & movement. Each one of the students were unable to follow directions, coordinate the moves, and work as a group. With practice they were able to do these movements with greater ease. We are using a mirror for the students to follow my lead. I have also taught community classes in Northern CA. (See testimonies at bottom of page)

"Dee's Music-Movement-Mindfulness classes have been a blessing for my 10 yr old special needs son.  The 'low pressure' and relaxed atmosphere have made it one of the few extracurricular activities that he has consistently enjoyed.  I find that has motor planning skills and love for music have increased over time.  Dee's approach to working with special needs kids is a benefit as well"  ~K (Autism)
Classes coming soon to San Luis Obispo County:
TAKE OUR INTEREST SURVEY to help plan when, where, etc!
PLEASE NOTE: Students must be able to independently follow directions (obviously there is a learning curve). If student is unable to follow directions, parent or guardian will need to participate Since I do not have assistants. If student continues to have challenges, individual therapy sessions will be recommended in my home studio (Los Osos).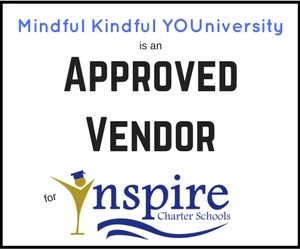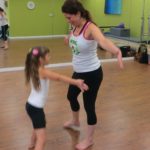 Questions? Requests? Suggestions? Contact Dee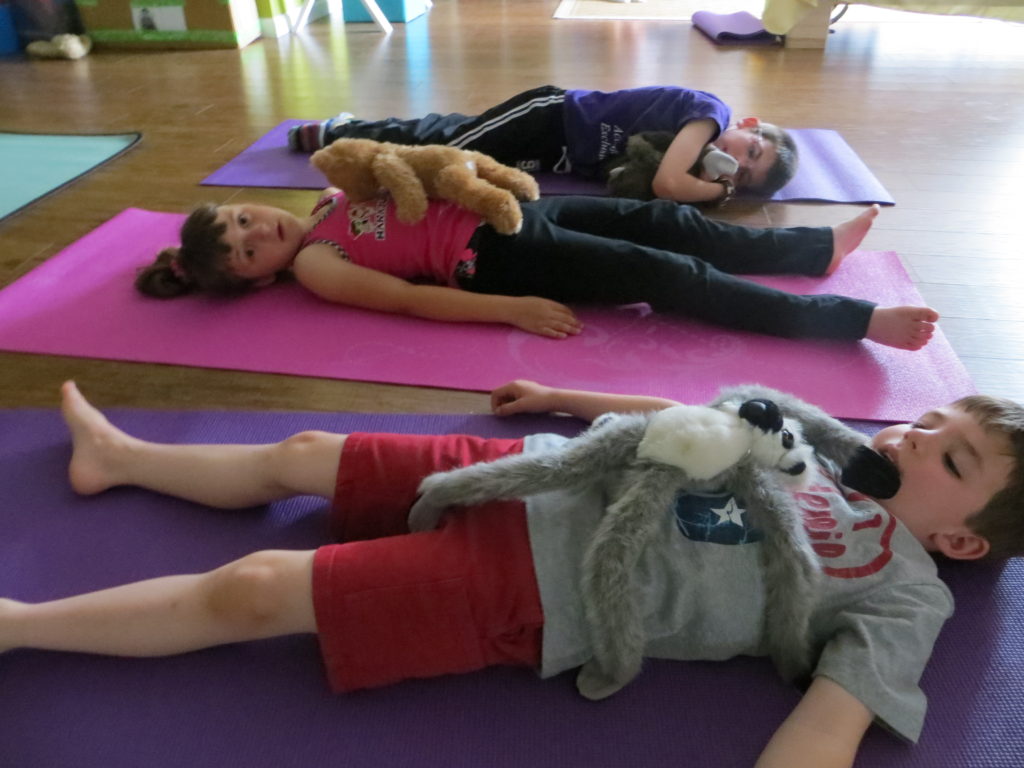 "I like your class because Ki gets to interact with a different adult and other kids.  He gets to challenge his brain in different ways. Following your directions physically, responding verbally to your questions and coming up with his own version of rhythm sticks for his classmates to copy are all great things for him to develop/practice.  I think the yoga portion is a little challenging for him but is also good for him because it is calming and he struggles a little with the stretching involved in other sports.  It may take him a little longer to catch onto things but he is so excited when he gets it.  He gets it more and more every week and he practices things at home. Ki always looks forward to you class and talks about it all the time at home.  I think he likes the independence of going to class and interacting with you and his classmates.  For a long time, he took gymnastics weekly but eventually, he got too big and the next class was too long and a little too overwhelming for him.  Your class has been a really good option for him.  I am hoping that as time goes on, he will develop relationships with his classmates.  Social interaction with peers continues to be a challenge for him.  As you and your toes know, he does well at creating relationship with adults. " ~Christine Y. (Down's Syndrome and Autism)