Professional and Personal Development Speaker
Dee DiGioia offers professional and personal development workshops, trainings, and classes to support groups interested in learning how to experience less stress and more mindfulness, compassion, peace, balance, and overall well-being into their lives, beginning with self, and extending to relationships at home, work environments, and in the community.
WHO? Available for any group:
work sites (schools, hospitals, businesses, etc);
organizations (service and health care, healthcare, government, etc);
interest groups (parents, educators, special needs, LGBT, etc) ~ example: MAP's = Mindful Action Parents: gather a group of interested parents and HOST a MAP's series of custom classes in your home (take turns hosting a class in your group's homes)
conferences.
WHERE? Provided at your site, in your homes, in a community meeting spot, anywhere!
WHEN? Custom schedule to meet your group's needs:
One hour, a few hours, half day, full day;
One time, a few times, a series;
Once a week, once a month, once quarterly or annually!
HOW MUCH? All services can be customized to meet your schedule, budget, or needs.  Fees are reasonable and negotiable.
"If there must be madness, chaos and time crunches in your life, then let there be chaos. These things are happening around you; nothing is happening to you. Find the strength and stillness to be the eye inside that storm." 
~Amy Jirsa
MK YOU offers mindfulness programs for educators, administrators, and all school staff district-wide using evidence-based practices to help reduce stress while cultivating the inner resources needed for wellbeing which, in turn, positively affects the students and co-workers. Skills will be cultivated for personal and professional development.
The delivery will be provided through ongoing professional development training, classes, consulting, and program initiatives:
to support personal overall well-being;
to deepen their understanding how to effectively incorporate mindful strategies and supports for their students' emotional well-being, behavior, and learning;
to improve their relationships with their students;
and to improve classroom and school-wide climate using common language among the staff.
Each staff member will learn and practice how to integrate mindfulness into their existing curriculum, initiatives, and day to day agendas and experiences.
Extension programs may include approaches for bullying prevention/restorative practices; replacing detention with mindfulness practices both preventative and post-incident; after-school programs; and more.
Contact Dee DiGioia to begin designing a plan for your group!
RECENT Previous:
June 12 ~ Dee DiGioia presents "Mindful Leadership": Guest Speaker at Cal Poly San Luis Obispo (CA) Summer Session – Educational Leadership and Administration Coursework: Education, Culture and Learning (must be enrolled in course to attend).
July 2017  – Adult School Parenting Program, San Luis Coastal Adult School (must be enrolled in course to attend)
I have done multiple professional development in past years in the school setting on topics including mindfulness, stress reduction, bullying, social emotional regulation, Zones of regulation, pbis.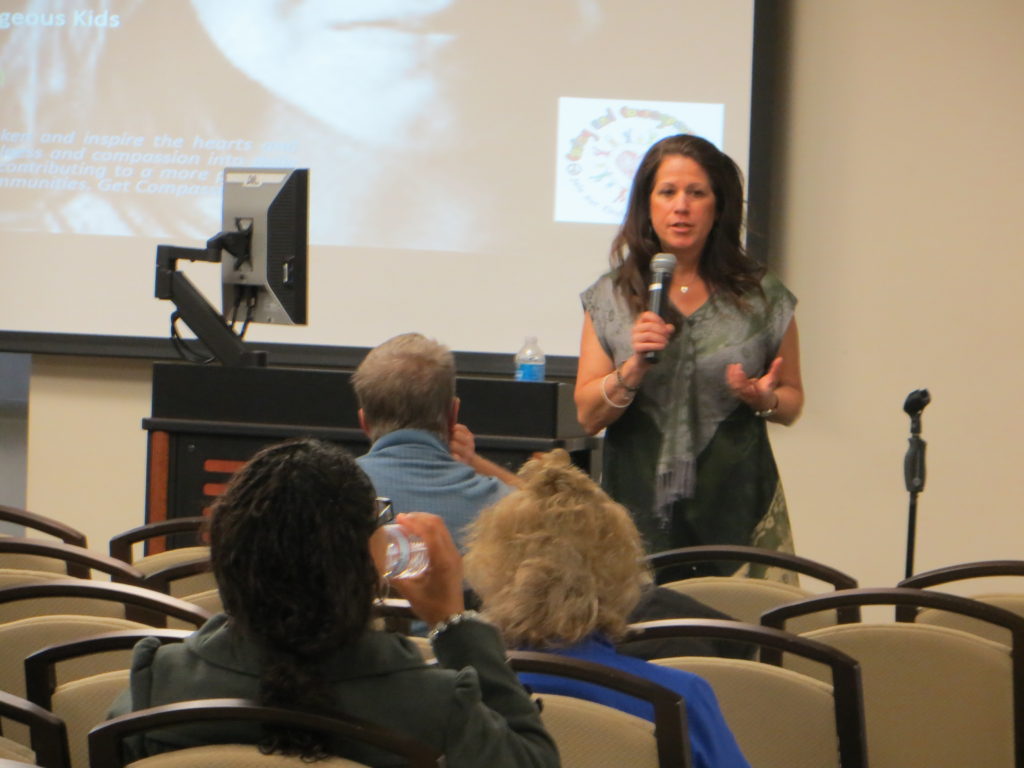 See also Mindful Kindful Communities
See also our other Services including Youth programs, Dragonfly Academy, Adult Programs and Classes, Coaching and Consulting, and Retreats