May I Be Happy
A course on self-compassion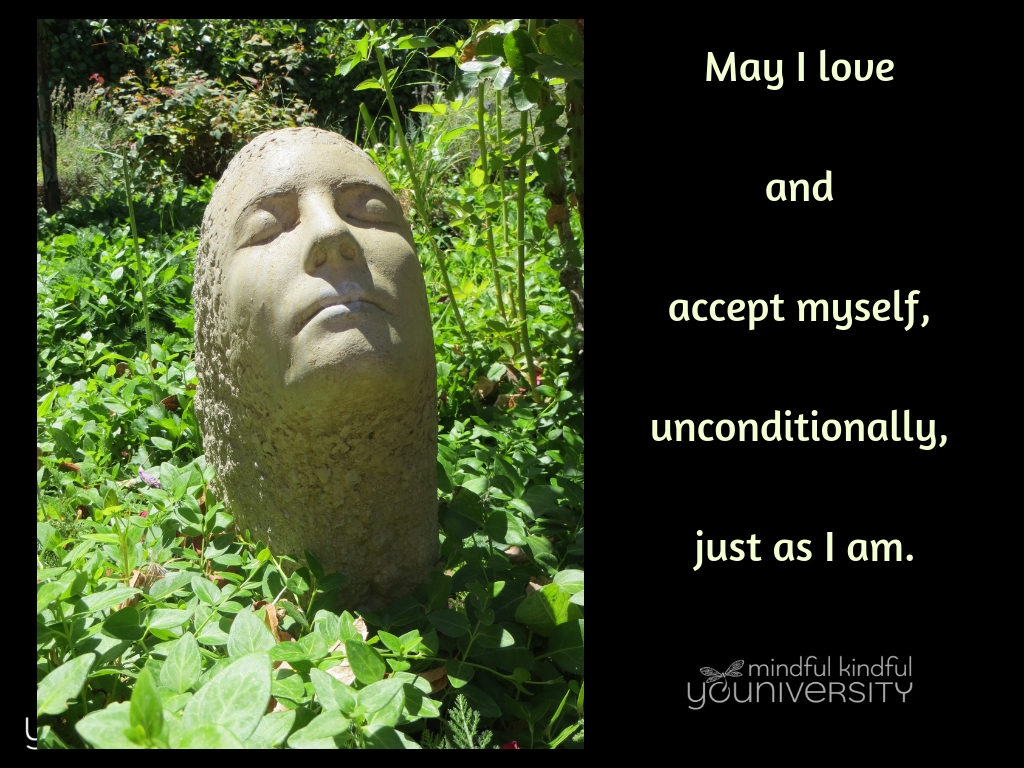 City of Arroyo Grande > Registration Link Here <
Are you kinder and more compassionate to others than you are to yourself? Do you struggle with stress or negativity? We're often harsher and more unforgiving to ourselves than anyone else in our lives.
"Radical self-care is what we've been longing for, desperate for, our entire lives–friendship with our own hearts."  ~Anne Lamott
The seeds of self-compassion already lie within you–learn how you can uncover this powerful inner resource and transform your life. Cutting-edge research shows that self-compassion is not only a skill anyone can strengthen through practice but also one of the strongest predictors of mental health and wellness.
Learn and experience for yourself how self-compassion can help you find greater health, peace, emotional stability, and joy. In this program, you will improve your ability to motivate yourself with kindness; regulate and defuse intense emotions, anxiety, and depression; be resilient during life's challenges; let go of self-criticism and destructive behavior; heal painful experiences; and be more present and compassionate with others.
Join us for a 5 week session (or more!) Each session will have new material! 
Join us for learning and practicing together the essentials of mindfulness and self-compassion to re-nourish YOU!  Mindful habits and attitudes can positively impact and support you in responding to life as it is — the good stuff, the tough stuff, all of it– with grace and skill. Get your questions answered, receive guidance on challenges you may have, and get immediate feedback that you won't get from an app or a book! You don't need to do this alone!
Note: Session one is 4 weeks beginning January 17.
This course is based upon the work from Kristen Neff, leading researcher on Self-Compassion  ("The Mindful Self-Compassion Workbook: A Proven Way to Accept Yourself, Build Inner Strength, and Thrive"), Tim Desmond ("The Self-Compassion Skills Workbook"), and more!
"The next step is to respond to your pain with the same type of kindness you would show to a friend you cared about… we're often harsher and more unforgiving to ourselves than anyone else in our lives." ~Kristin Neff
~~~~~~~~~~~~~~~~~~~~~~~~~~~~~~~~~~~~~~~~~~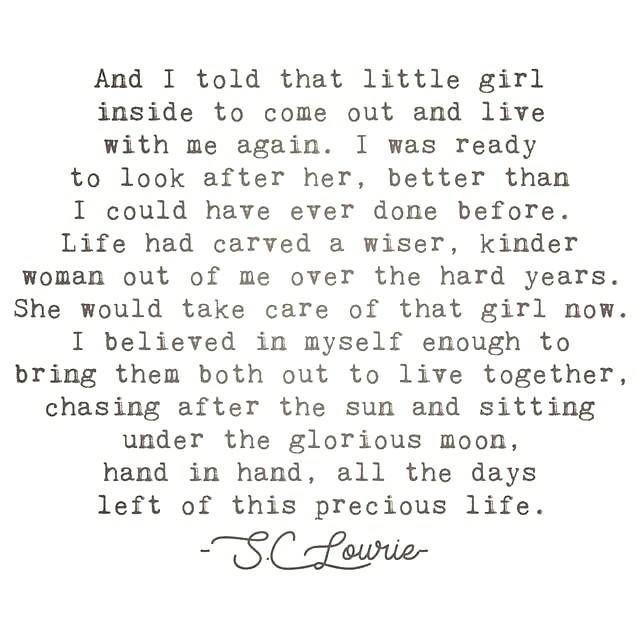 ~~~~~~~~~~~~~~~~~~~~~~~~~~~~~~~~~~~~~~~~~~
Benefits of Practicing Self-Compassion~
People who receive self-compassion training:
feel less depressed and stressed
suffer from less maladaptive perfectionism
feel less shame
have less performance anxiety
have less body dissatisfaction
have less eating disorders
generates positive emotions and reduces negative emotions at the same time
increases happiness
increases coping and resilience
increases motivation
increases concern with others
increases health behaviors
increases immune function
In the few randomized control trials of the program, we've found that participation in the program increase self-compassion quite a lot, actually – by 43 percent. One thing we are really excited about is none of the gains we made in the program were lost after a year. Once you learned how to practice these skills, once you build that muscle, you can still continue to use the skill later on.
By practicing mindfulness and kindfulness in our daily living, each one of us is positively contributing to a thriving, resilient, and compassionate world beginning with ourselves, and positively impacting our relationships at home, work, and in our communities. Come learn and grow with us!
"If we do not know how to take care of ourselves and to love ourselves, we cannot take care of the people we love. Loving oneself is the foundation for loving another person." ~ Thich Nhat Hanh
~~~~~~~~~~~~~~~~~~~~~~~~~~~~~~~~~~~~~~~~~~
May I Be Happy ~ A course on self-compassion
Dates

Sign up for one or more sessions:

Session 1 (

4

weeks): 

Jan 17, 24, 31, 

Feb 7 (the start date has been postponed from the 10th to the 17th)
Session 2 (5 weeks): Feb 14, 21, 28, 

March 7, 14

Session 3 (5 weeks): 

March 21, 28, 

April 4, 11, 18

Session 4 (5 weeks): May 2, 9, 16, 23, 30

Time

5:00 – 6:00pm

Who

Adults (Ages 18+)

Fee

$40 for session 1 (4 weeks)

$50 for sessions 2, 3, or 4 (5 weeks per session)

Location

Women's Club Community Center

211 Vernon Street, Arroyo Grande

Equipment needed

Journal, pen
REGISTER HERE
via Arroyo Grande Recreation 

CLICK HERE – REGISTRATION via Arroyo Grande Rec
for May I Be Happy (Self compassion course)
Select one or more sessions:
Session 1 (5 weeks): Jan 17, 24, 31, Feb 7 (Jan 10 cancelled)
Session 2 (5 weeks): Feb 14, 21, 28, March 7, 14
Session 3 (5 weeks): March 21, 28, April 4, 11, 18
Session 4 (5 weeks): May 2, 9, 16, 23, 30
Questions about registration? Contact Karen Beaudin at Arroyo Grande Recreation: kbeaudin@arroyogrande.org or call 805-473-5473
What are people saying about my courses?
Here are some testimonies from others who have taken similar courses from me:
"Sometimes life puts one in the right place at the right time. After seeing a flyer for {your Adult Ed class}, I thought that it sounded like something that called to me after a particularly busy time in my life. I was overwhelmingly pleased to find out that each week's one hour class held small epiphanies and important reminders of how to honor life's challenges, care for oneself, and develop better relationships with others.  Ms. DiGioia was an exceptional facilitator. I would recommend this course to anyone as I think we could all gain from these life lessons, whether it be professionally or personally." ~Piper Adelman, LMUSD Librarian
"I highly recommend {Dee's classes} to anyone who is looking for practical, ready-to-use, research-backed tools for being healthy and resilient in our stress-filled world! Dee teaches with clarity and passion, not only about the important neuroscience behind mindfulness but HOW TO incorporate the practice into our busy lives. I have learned so much and wish the class was longer than an hour each week!"  ~Lisa Arakaki, Occupational Therapist, LMUSD
>>> see more testimonies <<<
"Act of Love"