REMINDful Mondays Meetup
~ Come Change Your Mind!!! ~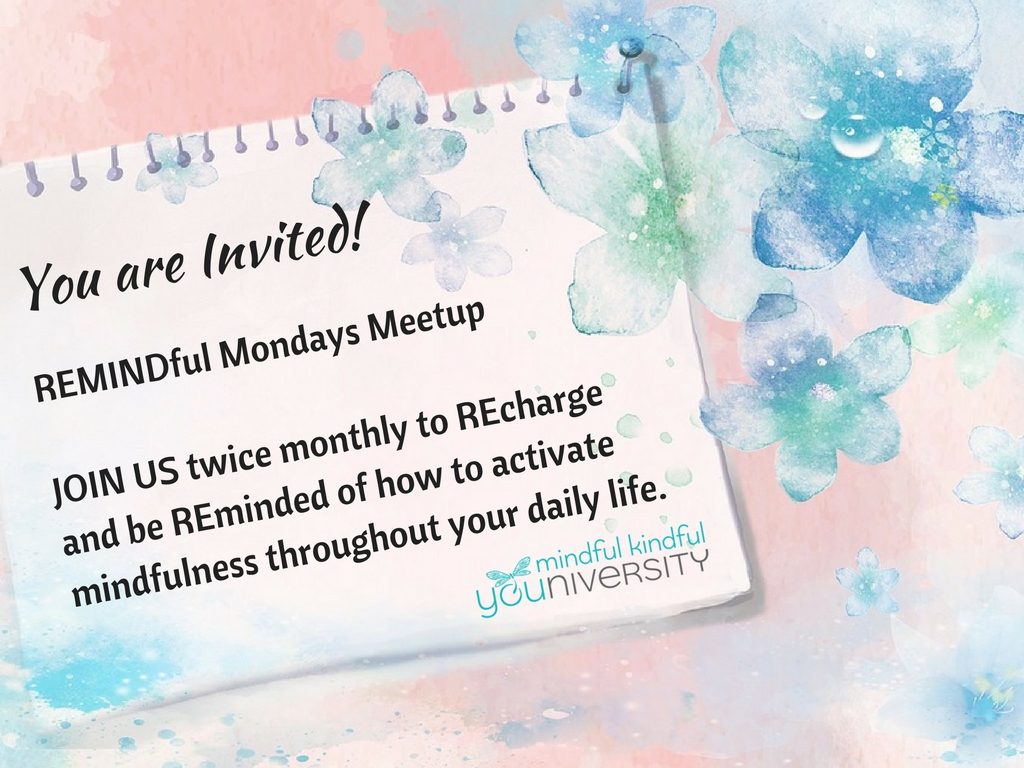 PLEASE RSVP on our CALENDAR!
"If you truly want to change your life you must first change your mind."
Would you like to learn about mindfulness? Are you looking for ways to improve your physical or emotional well-being?  Has your mindfulness practice gone stale or maybe you feel that you don't know how to meditate?
Or maybe you would like to practice with like-minded folks? Fantastic! Then
JOIN US 

twice monthly to REcharge and be REminded of how to activate mindfulness throughout your daily life. There's something wonderful that happens when we learn and grow together, in a safe and supportive community of like-minded folks.
re·mind: 

to

 

cause

 

(a

 

person)

 

to

 

remember;

 

cause

 

(a

 

person)

 

to

 

think

 

(of 

someone

 

or

 

something);

to bring back to mind
Experience for yourself how mindful habits and attitudes can positively impact and support you in responding to life as it is — the good stuff, the tough stuff, all of it — with grace and skill.  Mindfulness can potentiate physical and psychological benefits for your well-being. REfocus on what's important in life ~ YOU!
All levels from newbies to experienced are welcome!
WHO? Adults
Teens under 18 welcome if accompanied by an adult.
WHEN?

Every 1st and 3rd Monday evening from 6:00-7:00pm

(Beginning April 16, 2018)
Come when you can ~ this is a drop-in group for your convenience. PLEASE RSVP on our CALENDAR!
WHERE? Oak Park Professional Centre, 530-574 Camino Mercado,
Suite 576

, in Arroyo Grande, CA

(Link to address: between Walmart and Panera Broad- Camino Mercado intersects Branch Road at Panera Bread)

If you would like to host additional locations and times, let me know. Will do private groups.
COST?

Donation based

Attendance is "drop in when you can" for your convenience so please make a donation in any amount each time you attend. Payment options:
WHAT WILL WE BE DOING?

 
PRACTICING/TRAINING: guided mindfulness and meditation
REMINDERS / INSPIRATIONS for daily practice and tips
DISCUSSIONS: group discussions and/or activities on a topic of the night
REFLECTION: journaling for inner reflection, including setting intentions
Q & A / SUPPORT: answer questions or receive guidance on challenges you may have
We can grow and evolve into what the group would like!
WHAT DO WE NEED TO BRING? Please bring
a cushion or pillow or yoga mat to sit on for your comfort (only because there are no chairs- we are in an empty space)
a water bottle
a journal or something to write on and a pen
See also:
"This is what our whole Country could benefit us all with… more Mindfulness! I lived in Japan & their Mindfulness transforms their whole country & makes me wish I could live there again! More Mindfulness for us all BeLoveds! Check it out if never heard of it or need to shift your life!" ~ ♡Mellanie♡
Mindful ~ Kindful ~ Skillful 
"Recent research provides strong evidence that practicing non-judgmental, present-moment awareness (a.k.a. mindfulness) changes the brain…" ~Mindfulness Can Literally Change Your Brain
"By charting new pathways in the brain, mindfulness can change the banter inside our heads from chaotic to calm." ~How the Brain Changes When You Meditate
"Meditation can relax you and regulate your emotions in the short term, but it can also change your brain permanently if you approach it as a form of mental exercise. Any type of learning is a highly individual process, with the common denominator being plain hard work. And science shows that if we invest our effort into reprogramming our brains, it can truly guide us towards a better life." ~Neuroscience of Mindfulness: What Happens to Your Brain When You Meditate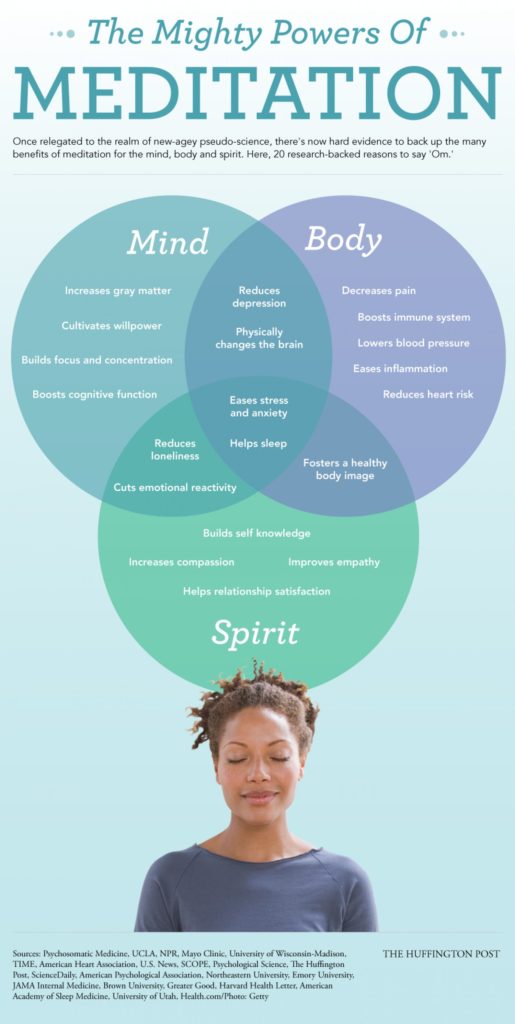 Certified Mindfulness Educator & Coach
Los Osos, CA
MK YOU offers mindfulness programs for youth, educators, parents, and community members using evidence-based practices of mindfulness and movement , neuroscience, and social-emotional learning to help reduce stress while cultivating the inner resources needed for well-being. School or individual programs in San Luis Obispo & Northern Santa Barbara Counties.  Contact Dee to learn more.