"Peace Pals" Pismo Beach Registration
CLASSES CANCELLED
On this page: REGISTRATION + DETAILS for Pismo Beach classes
For description "ABOUT PEACE PALS" CLICK HERE!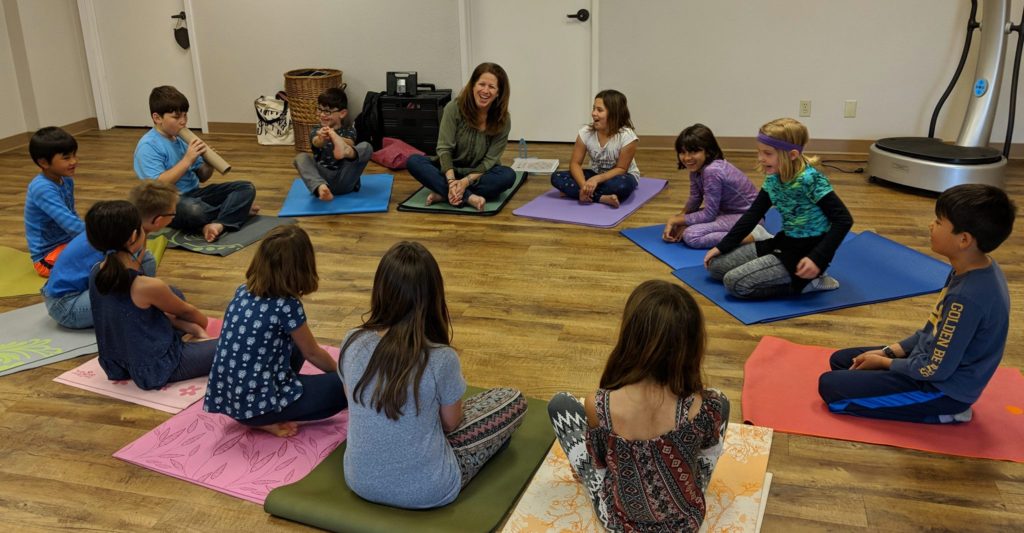 PRE-REGISTRATION IS REQUIRED BEFORE SHOWING UP FOR CLASS!
CLASSES CANCELLED Register through Pismo Beach Recreation HERE (search for Peace Pals)
CLASS DETAILS
AGES

+ WHO

"Peace Pals" is geared for ages 7 thru 11 

Children who join our classes are expected to independently follow directions and participate well in a group learning environment. Learn more who this class is ideally suited for here: About Peace Pals.

This class is NOT appropriate for children who are "always on the move", and struggle with following directions, self-regulation, difficulty sitting, and impulse control in a group learning environment, however, your child may be a great candidate for Personal Coaching before joining a class like Peace Pals to learn these very important skills. Research has demonstrated over and over that those who practice these skills will benefit! We'll be practicing the core competencies of social-emotional intelligence, and the major predictors of overall well-being, success, and happiness in life.

WHEN?

CLASSES CANCELLED

Our class dates and locations can also be viewed on our Calendar and Facebook Event.

WHERE?

Shell Beach Veterans Hall, 230 Leeward Ave, Pismo Beach CA  (adjoined to the library)

Learn about our other locations for Peace Pals.  We also have similar Teen/Tween classes.

COST?

—–

MK YOU is an approved vendor for Inspire

HOW DO I ENROLL?

CLASSES CANCELLED

To enroll. register via Pismo Beach Recreation HERE and create your Pismo Beach recreation account. 

If you are seeking Inspire funds, please notify me by so I can reserve a spot for your child. You will submit for payments to go directly to me.

Please let me know if you need help with registration process.

Agreement

MK YOU LIABILITY WAIVER & AGREEMENT

What do we bring?

The following are suggested for your child's comfort:

Yoga mat (we don't always do yoga but this gives each child their personal space to sit in the circle!)
Water bottle
Dress comfortably and for movement.

Do parents stay or go?

Parents drop-off their child and return at the end of class to sign out.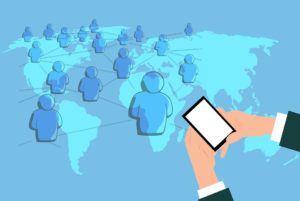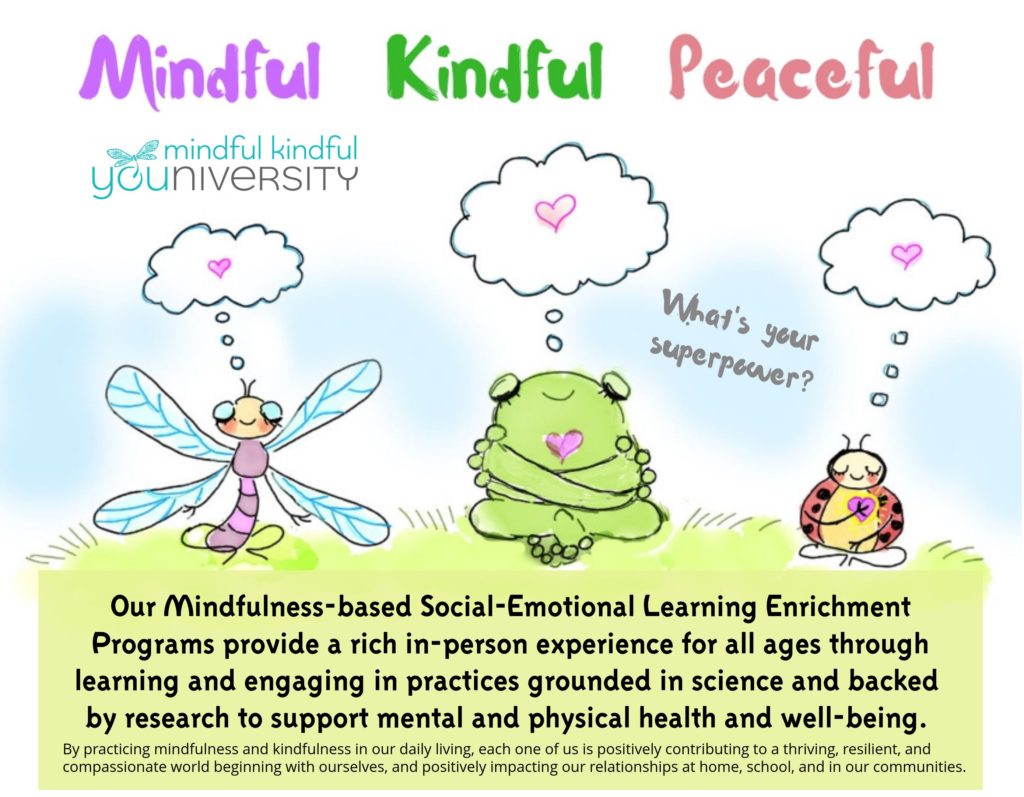 What is "Peace Pals"? Click HERE to learn more!
Learn about our other locations for Peace Pals or consider Personal Coaching which is a great alternative when the times or locations of our community classes do not work for you, or when a more individualized approach may be beneficial to address a child or teen's specific areas of challenge, including, but not limited to anxiety, stress, anger, impulsive tendencies, and social challenges.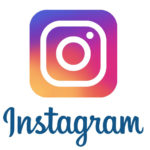 or text/call 805-270-5523
Learn more about Dee DiGioia, Certified Mindfulness, Yoga, & Life Skills Coach