"Dragonfly Circles"

 

San Luis Obispo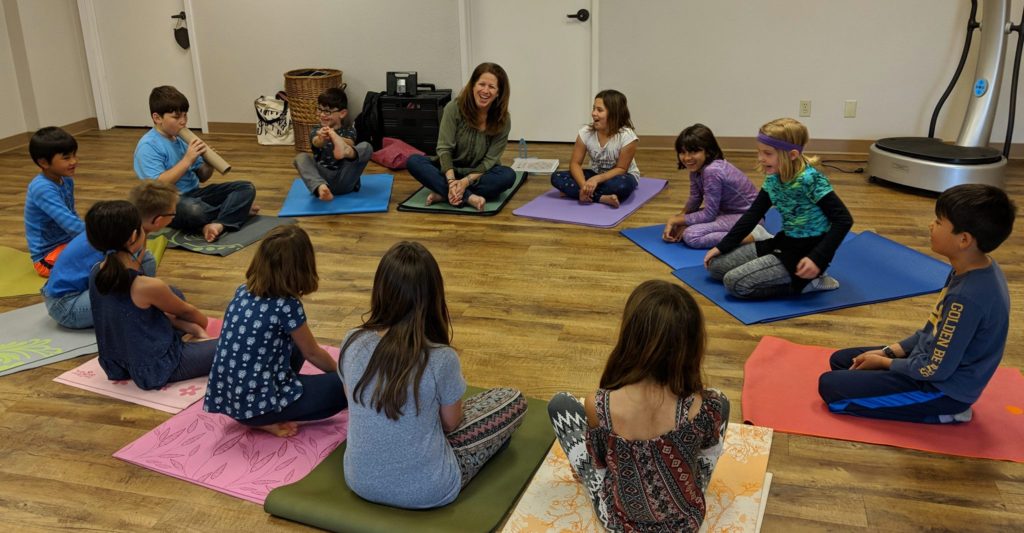 SLO Parks and Recreation Registration
>>> LINK HERE <<<
CLASS DETAILS for San Luis Obispo: 
AGES

These classes are geared for ages 6 thru 11

WHEN?

Saturdays 10:00 – 11:00am

We may be adding a weekday ~ stay tuned!!!

Session 3: March 2, 9, 16, 23

no class Mar 30, Apr 6, 13

Session 4: April 20, 27, May 4, 11

Summer sessions will be posted at a later date.

These class dates can also be viewed on our Calendar and Facebook Event. All class dates are subject to cancellation.

WHERE?

Ludwick Community Center ~ 864 Santa Rosa Street, San Luis Obispo

Ludwick Community Center is on the corner of Santa Rosa and Mill. Parking is available in lot behind the building or along the street. Class is in the front of the building. Enter building via the ramp on the side of building along Mill Street or enter front on Santa Rosa side.

We also have "Dragonfly Circles" classes in Los Osos (Tuesdays) and Arroyo Grande (Thursdays) // Teen classes in AG (and expanding) // and Personal Coaching.

COST?

$40 for 4 sessions per month (due by first class of the month)  via SLO Parks & Recreation

50% off per sibling ($60 for 4 sessions for 2 children)

or $15 for drop-in (single class) via SLO Parks & Recreation

MK YOU is an approved Vendor for Inspire.

HOW DO I ENROLL?

Enroll by registering through SLO Parks & Recreation:

Questions about registration? Contact SLO Parks & Recreation: (805) 781- 7300

You can enroll for one monthly session at a time or drop-in.

WHAT

What is "Dragonfly Circles"? What do we do? Click HERE to learn more about our class!

What do we bring?

The following are suggested for your child's comfort:

Yoga mat
Water bottle
We remove shoes.
Dress comfortably and for movement. Dresses/skirts or loose clothing are not suitable.
OPTION: purchase a "Mindful Kindful Peaceful" T-shirt (HERE)

Do parents stay or go?

Parents are welcome to drop-off their child and return at the end of class to sign out. Parents are also welcome to observe quietly.

Staying or going depends on your child and the other children in the class. If your child needs help adjusting you are welcome to sit with him/her with the goal to eventually be independent. Some students do better with adults around, and others do not. If you need help deciding, let me know!
NEW? Fill out Student Info Sheet (print/bring to class ahead of time or fill out a copy at class) 
What is "Dragonfly Circles"? 

Click 

HERE 

to learn more!
Help spread the word!  Share our Facebook Event

SIGN UP:
or text/call 805-270-5523
Dee DiGioia (di JOY uh) ~ Certified Mindfulness & Well-Being Life Skills Coach
Served youth for 30+ years, including those with social, emotional, behavioral, cognitive, and communication challenges in my roles as a Speech-Language Therapist, Autism Movement Therapist, Preschool Director, Bullying Intervention Specialist, Author, and more. Founded "Caring and Courageous Kids" in 2009 (bullying intervention), and founded "Mindful Kindful YOUniversity" in 2017. Pioneered a mindfulness program for K-5 classrooms at an inner city charter school in Sacramento, CA, and am developing youth and adult programs where I now live on the Central Coast of CA. Made a decision to follow my own advice for well-being by leaving the stresses and challenges of working in special education in the public school setting. Following my heart and calling to share mindfulness and well-being programs to address the challenges youth (and adults) face in school and in life, which interfere with learning, relationships, and mental well-being. I believe mindfulness is the missing piece (and peace) in education and am bringing my vision to fruition! I am grateful to have the experiences and resources to share the wisdom, science, and evidence-based practices of mindfulness and more, which have proven over and over to lead to greater resilience, more joy, and peace in life.