"Dragonfly Circles" ~ South County
Arroyo Grande, Pismo Beach, Grover Beach and vicinity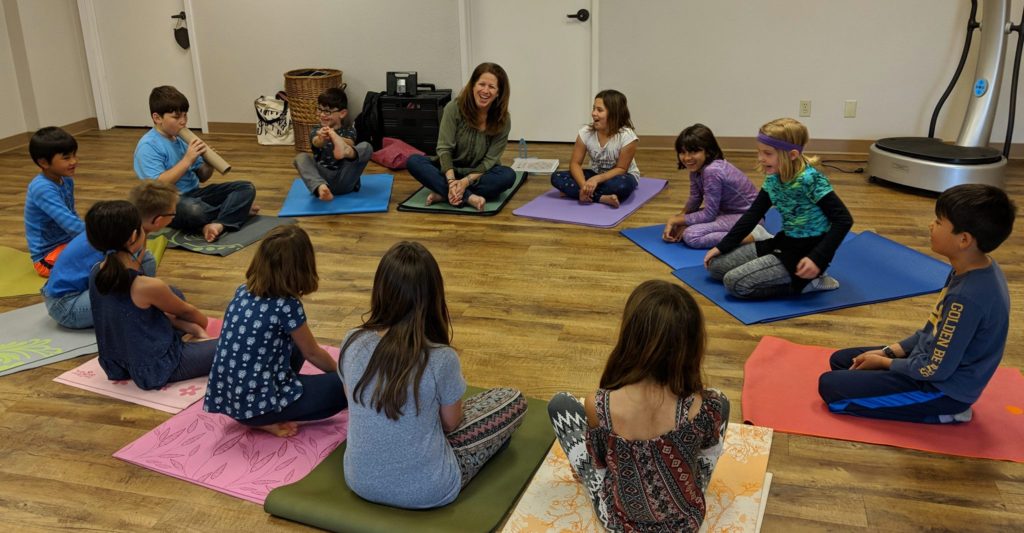 Arroyo Grande Recreation 

Registration

 >>> LINK HERE <<<
CLASS DETAILS for Arroyo Grande/Pismo Area

:
AGES

These classes are geared for ages 7 thru 11

WHEN?

Spring classes are thru Arroyo Grande Recreation

Thursdays

through May 30
3:45 – 4:45 pm

Arroyo Grande Recreation Session 4: April 4 – May 2 (no class Apr 25)
Arroyo Grande Recreation Session 5: May 9 – May 30

Summer classes are through Mindful Kindful YOUniversity

Mondays

from June 17 thru August 5
11:00am-12:00pm

*Option to bring a lunch and stay afterward (parent must accompany).

These class dates can also be viewed on our Calendar and Facebook Event. All class dates are subject to cancellation.

WHERE?

Spring classes through May

we hold our classes at Woman's Club of Arroyo Grande

~ 211 Vernon Street, Arroyo Grande, CA

(map)

Summer classes ~ our locations will vary as we head outdoors! 

ALL LOCATIONS ARE SUBJECT TO CHANGE 

— please confirm before attending. If you have pre-registered you will be kept up to date.

June 17:

Spyglass Park (map)

June 24:

Pismo Beach near the pier

July 1:

Dinosaur Park (map)

July 8: 

Grover Beach near Fin's

July 15:

Spyglass Park (map)

July 22:

Dinosaur Park (map)

July 29:

Pismo Beach near the pier
August 5:

Monarch Grove +

 

Dunes

Learn about our other locations for Dragonfly Circles or consider Personal Coaching which is a great alternative when the times or locations of our community classes do not work for you, or when a more individualized approach may be beneficial to address a child or teen's specific areas of challenge, including, but not limited to anxiety, stress, anger, impulsive tendencies, and social challenges.  We also have Teen classes.

COST?

RATES THRU MAY via Arroyo Grande Recreation:

$15 drop in rate (single class) OR
$40 for 4 consecutive classes (= $10 per class) 

Session 4: April 4 – May 2 (no class Apr 25)
Session 5: May 9 – May 30

50% discount for 1 sibling

SUMMER RATES via MK YOU:

$15 drop in rate OR
$40 for 4 consecutive classes (= $10 per class) 
$72 for all 8 classes June 17 thru Aug 5 (= $9 per class) 
50% discount for 1 sibling

MK YOU is an approved vendor for Inspire

Sorry ~ there are no refunds.

*Referral incentives: For every friend that registers for a set of 4 classes (and mentions your name), get one class free!

HOW DO I ENROLL?

Pre-registration is required!!! 

Spring Registration via Arroyo Grande:

You can enroll for one monthly session at a time or drop-in.

Summer Registration via MK YOU ~

There are two steps…

*Your payment completes your registration + reservation. Be sure to indicate in the Venmo memo section: Student name(s) + date(s) payment is for;

Refer to rates in box above;

*If you are seeking Inspire funds, please notify me by so I can reserve a spot for your child.

Please let me know if you need help with registration process.

If you are not ready to register, join our email list below to receive notifications and updates.

WHAT

What is "Dragonfly Circles"? What do we do? Click HERE to learn more about our class!

What do we bring?

The following are suggested for your child's comfort:

Yoga mat
Water bottle
We remove shoes. Non-slip grip socks are recommended.
Dress comfortably and for movement. Dresses/skirts or loose clothing are not suitable. This summer you will receive additional instructions!

Do parents stay or go?

Parents are welcome to drop-off their child and return at the end of class to sign out. Parents are also welcome to observe quietly.

This summer a parent volunteer will be suggested for each class to assist with any bathroom runs.

Staying or going depends on your child and the other children in the class. If your child needs help adjusting you are welcome to sit with him/her with the goal to eventually be independent. Some students do better with adults around, and others do not. If you need help deciding, let me know!
NEW? Fill out Student Info Sheet (print/bring to class ahead of time or fill out a copy at class)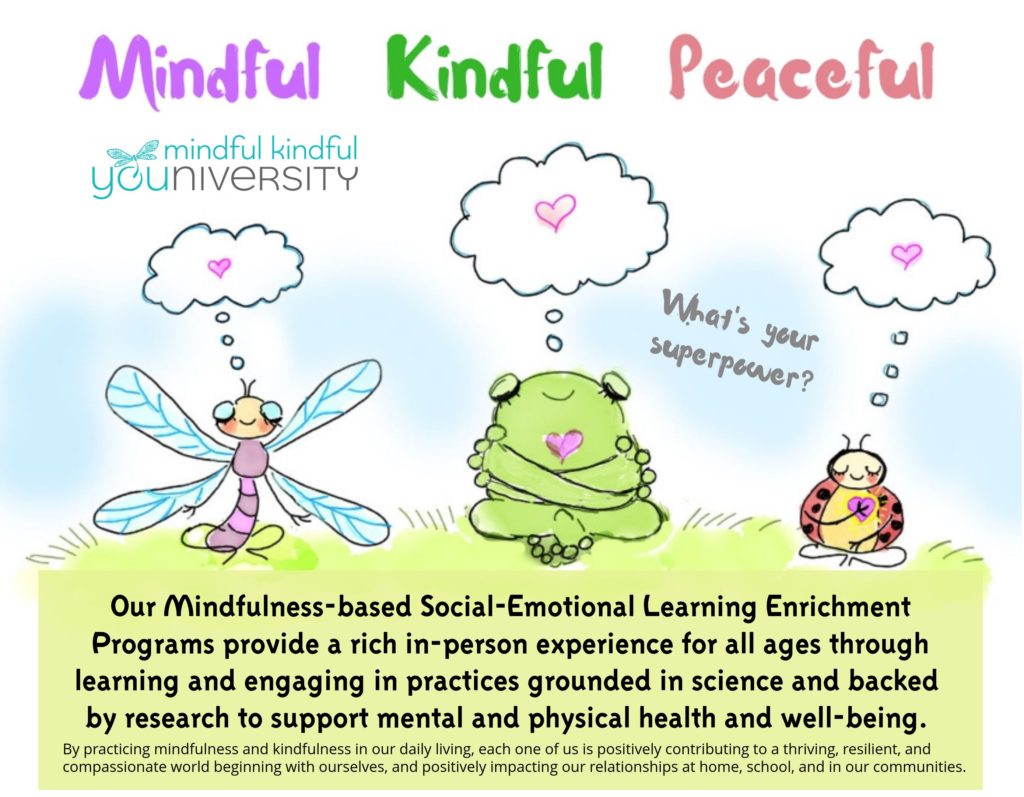 What is "Dragonfly Circles"?

Click

 HERE 

to learn more!
Help spread the word!  

Share our

Facebook "Event"

SIGN UP: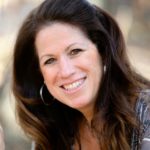 Questions? Contact Dee DiGioia
or text/call 805-270-5523
Dee DiGioia (di JOY uh) ~ Certified Mindfulness & Well-Being Life Skills Coach
Served youth for 30+ years, including those with social, emotional, behavioral, cognitive, and communication challenges in my roles as a Speech-Language Therapist, Autism Movement Therapist, Preschool Director, Bullying Intervention Specialist, Author, and more. Founded "Caring and Courageous Kids" in 2009 (bullying intervention), and founded "Mindful Kindful YOUniversity" in 2017. Pioneered a mindfulness program for K-5 classrooms at an inner city charter school in Sacramento, CA, and am developing youth and adult programs where I now live on the Central Coast of CA. Made a decision to follow my own advice for well-being by leaving the stresses and challenges of working in special education in the public school setting. Following my heart and calling to share mindfulness and well-being programs to address the challenges youth (and adults) face in school and in life, which interfere with learning, relationships, and mental well-being. I believe mindfulness is the missing piece (and peace) in education and am bringing my vision to fruition! I am grateful to have the experiences and resources to share the wisdom, science, and evidence-based practices of mindfulness and more, which have proven over and over to lead to greater resilience, more joy, and peace in life.