~ YOU are invited to our HEARTful Harvest ~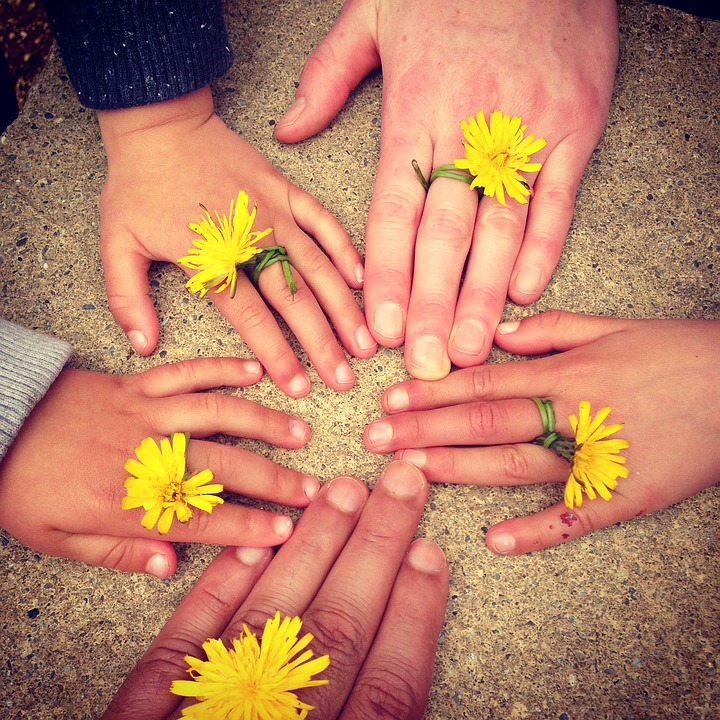 You and your family is invited to our first 
HEARTful Harvest

gathering for the purpose of sharing gratitude to the families, educators and community members who have participated in any of our MK YOU classes and events over the past year, or those who plan to and want to learn more. W

e

 will be celebrating the seeds planted over the past year towards raising a mindful, kindful, peaceful generation. This is a FREE event!
PLEASE NOTE: THIS EVENT
HAS BEEN RESCHEDULED
TO JANUARY 27 
~~~~~~~~~~~~~~~~~~~~~~~
Please help me to know if you plan to attend by RSVP'ing on the link above!
~~~~~~~~~~~~~~~~~~~~~~~
This gathering is my way of kicking off "The Heart of Mindfulness for Youth Week", an international collaboration of mindfulness educators to raise awareness on the benefits of mindfulness programs in schools and youth groups in our local communities. I am grateful to the families, educators, and community members who have participated in MKYOU classes, workshops, and events because you have recognized the value of social-emotional learning, mindfulness, and yoga for well-being. Some of you have even helped to plant seeds and those seeds are coming to fruition in the form of interest from some school administration ad organizations where I will be meeting, offering workshops, and potentially some school programs! Ripples!!!!
"Now is the accepted time, not tomorrow, not some more convenient season. It is today that our best work can be done and not some future or future year. It is today that we fit ourselves for the greater usefulness of tomorrow. Today is the seed time, now are the hours of work, and tomorrow comes the harvest." ~W.E.B Du Bois
As children are signed in and out of my classes I rarely have quality time getting to know the parents and rest of the family. I have often thought about doing a family centered activity and was never able to decide on a "good time"… until now. I apologize for the last minute invitation but felt compelled to stop waiting and just do it.
WHAT WILL WE BE DOING?
Gathering to BE in community: "Only through our connectedness to others can we really know and enhance the self. And only through working on the self can we begin to enhance our connectedness to others." ~Harriet Lerner
Food: Feel free to bring a healthy food item to share (appetizer or snack)
Fun: I will have some organized activities planned and some time to just hang out for conversation. We will be conveniently set up near the playground equipment!
WHEN? 
January 27 (rescheduled from Nov 3)
12:00 – 2:00pm ("ish")
WHERE?
Meadow Park in San Luis Obispo (Since I currently serve both South and North county, I tried to choose a centrally located place to gather.)
I'll set up near the playground area.
WHO? 
The whole family is invited! (If you have participated in, are currently participating in, or plan to participate in any of MK YOU's classes, workshops, film screenings, join us! Those who work with youth are also invited.
Please feel free to invite friends who you would like to know about MK YOU services! You can share the link to this page or our Facebook event.
WHAT TO BRING:
blanket or chairs
sunscreen
bottled water (I will bring a large jug of water for refills)
 WHAT TO LEAVE HOME:
INSPIRATION:
"The law of harvest is to reap more than you sow. Sow an act, and you reap a habit. Sow a habit and you reap a character. Sow a character and you reap a destiny." ~James Allen
"If I found a healing tree in my backyard, and it grew some sort of fruit that was a healing balm for people to repair what was damaged, I'm not going to just harvest all of those fruits and say, 'You can't have this.' If I have a cure for people, I'm going to share it." ~Tarana Burke
"This is the time to harvest human potential."~Sadghuru
~~~~~~~~~~~~~~~~~~~~~~~
Please help me to know if you plan to attend by RSVP'ing on the link above!
~~~~~~~~~~~~~~~~~~~~~~~
Dee DiGioia (di JOY uh) ~ Certified Mindfulness & Well-Being Life Skills Coach

Served youth for 30+ years, including those with social, emotional, behavioral, cognitive, and communication challenges in my roles as a Speech-Language Therapist, Autism Movement Therapist, Preschool Director, Bullying Intervention Specialist, Author, and more. Founded "Caring and Courageous Kids" in 2009 (bullying intervention), and founded "Mindful Kindful YOUniversity" in 2017. Pioneered a mindfulness program for K-5 classrooms at an inner city charter school in Sacramento, CA, and am developing youth and adult programs where I now live on the Central Coast of CA. Made a decision to follow my own advice for well-being by leaving the stresses and challenges of working in special education in the public school setting. Following my heart and calling to share mindfulness and well-being programs to address the challenges youth (and adults) face in school and in life, which interfere with learning, relationships, and mental well-being. I believe mindfulness is the missing piece (and peace) in education and am bringing my vision to fruition! I am grateful to have the experiences and resources to share the wisdom, science, and evidence-based practices of mindfulness and more, which have proven over and over to lead to greater resilience, more joy, and peace in life.