~

Community Programs

 ~
for Children/Teens/Family in San Luis Obispo County
Community programs in San Luis Obispo County:
Our programs are always shifting and growing to meet your needs. Some of our programs include what is listed below, but check back for additional special events, and feel free to make suggestions.
ALL EVENTS AND PROGRAMS CAN ALSO BE FOUND ON OUR CALENDAR. Dates and locations subject to change. 
Stay up to date on announcements:
IF YOU DON'T LIVE IN SLO COUNTY
OR CAN'T MAKE OUR COMMUNITY EVENTS
check out our

virtual "MIndful Explorers" membership

program
which provides your family with mindfulness activities and outdoor exploration activities to do together: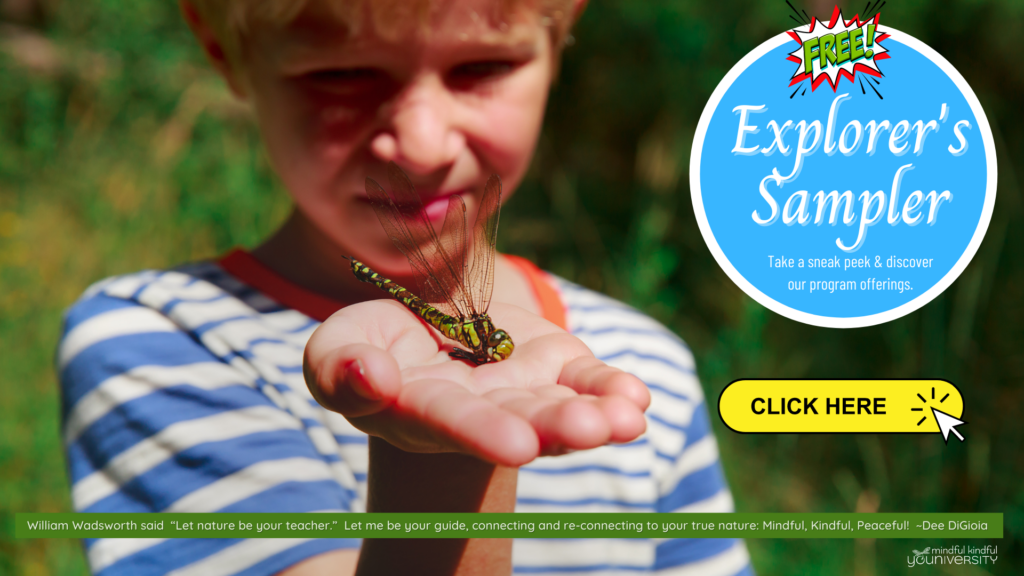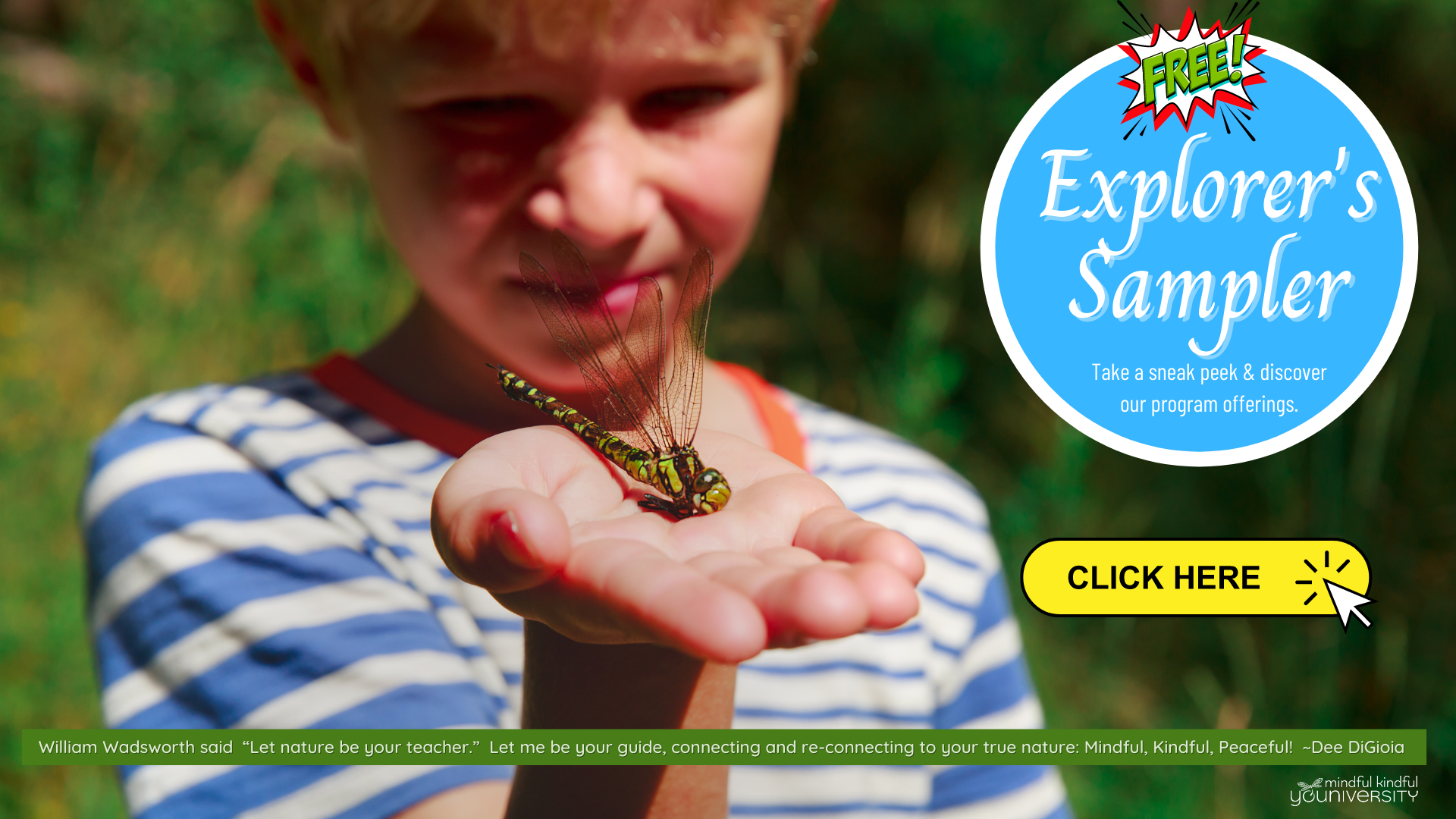 or text/call 805-270-5523
Learn more about Dee DiGioia, Certified Mindfulness,Yoga Calm, & Cognitive Behavioral Therapy & Life Skills Coach +

Stay up to date on all of our announcements: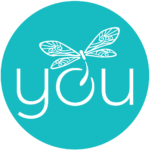 The symbolism of the dragonfly aligns with the intentions of Mindful Kindful YOUniversity. The dragonfly is often associated with transformation, wisdom, adaptability, resilience, and power. The dragonfly begins its life submerged under water as a nymph and endures many obstacles and challenges before emerging as the revered and beautiful dragonfly. As we shed any negative or unskillful patterns of limiting thoughts, behaviors, and habits, then we are growing our "wings" and are empowered to experience a whole new way of living in happiness, health, wisdom, and well-being. This is our true nature. May you be Mindful * Kindful * Peaceful… and Skillful!