~ 

Youth Community Programs

 ~
for Children/Teens/Family in San Luis Obispo County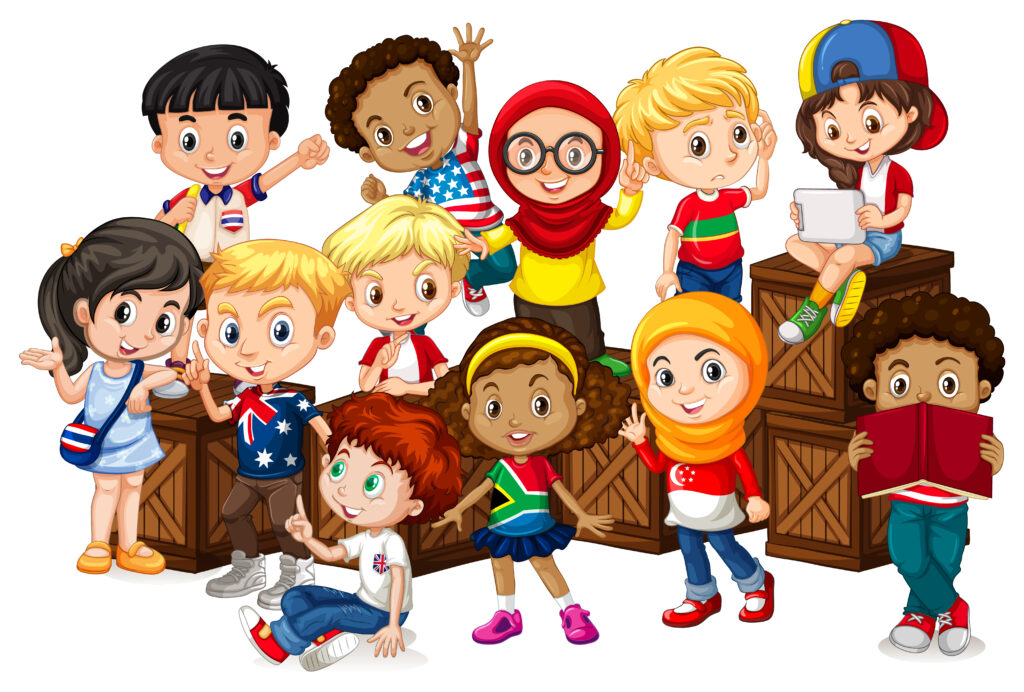 Nourished by Nature
Outdoor

Family Field Trips 
We're staying "cool, calm, and connected" on the central coast of California!
ADVANCE REGISTRATION REQUIRED

Geared towards families with elementary school ages but siblings – younger and older –  will also be able to participate.
A grown-up is required to stay with their child/children throughout the event.
Visitors to the beautiful central coast of California are welcome! 
Our all-new 1-hour "family field trip" or "meet-ups" are specifically geared for families to share a nature-based mindfulness experience together. Let Nature be your teacher. I would be honored to be your family's guide. By deepening your connection with nature, you and your family are enhancing your personal well-being and psychological resilience together, like tiny seeds planted in the soil awaiting the right conditions to emerge.
Experience the magic of mindfulness & nature! Each family meet-up will have it's own nature-based mindfulness theme and there will be a variety of activities – some of which may include a story, interactive games, movement (including exploring the area we are visiting), and some kind of creative "art" – however we also slow things down a bit to learn how to pause and be more aware of the things we may miss in our busy and fast-paced lives. The focus will be on exploring and connecting to nature, to oneself, and to one another in meaningful and thoughtful ways through the "Pathways to Nature Connectedness for Well-being."  The pathways include engaging the senses and emotions, exploring beauty and meaning, and reflecting on compassion. Just as seeds are planted in the soil around us, the seeds of wisdom, understanding, and compassion are planted in our minds and hearts one idea at a time. And it is my hope that children will ultimately answer the call to take responsibility as stewards and caretakers for protecting and caring for  their own personal well-being, for one another, and for our planet, Mother Earth.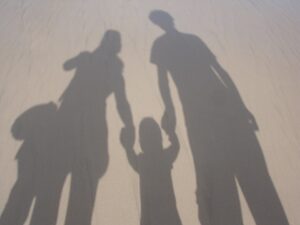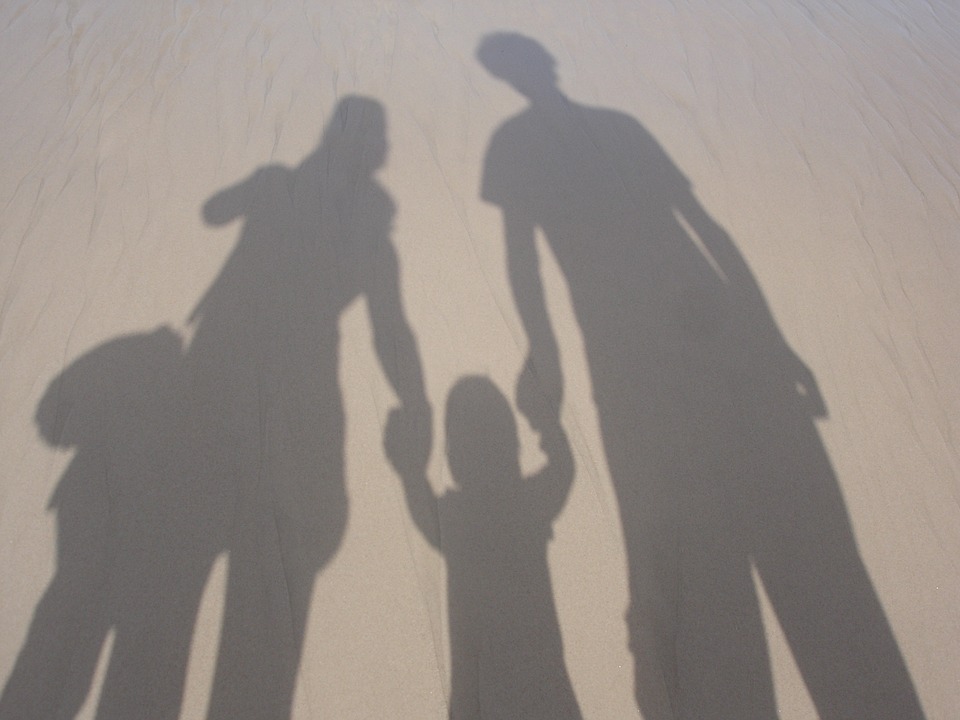 "…getting outdoors with your children is a powerful way to support their development and to nurture secure parent-child attachments. But is this asking too much? Many parents already long for more quality family time, and know it is important for their children's health and development. But their jobs, children's activity schedules, and the seductive power of technology (for both kids and parents, who are often in separate rooms in front of their separate screens) make family time an elusive vision. Hearing now that they need to make sure their kids have time to play and explore outside—on top of all the other demands on their time—can feel, as one mom said recently, like, "One more 'ought to' that I end up feeling stressed and guilty about."

But, what if that "one more 'ought to'" could help parents achieve the important goal of increasing family time and building closer, stronger connections with their children? And what if that "one more thing" also could alleviate some of the stress both parents and kids experience in their often-hurried lives? We believe the natural world isn't another burden, but an ally for making every member of your family feel better and closer." (source: Children & Nature Network)
ADVANCE REGISTRATION IS REQUIRED! See links below.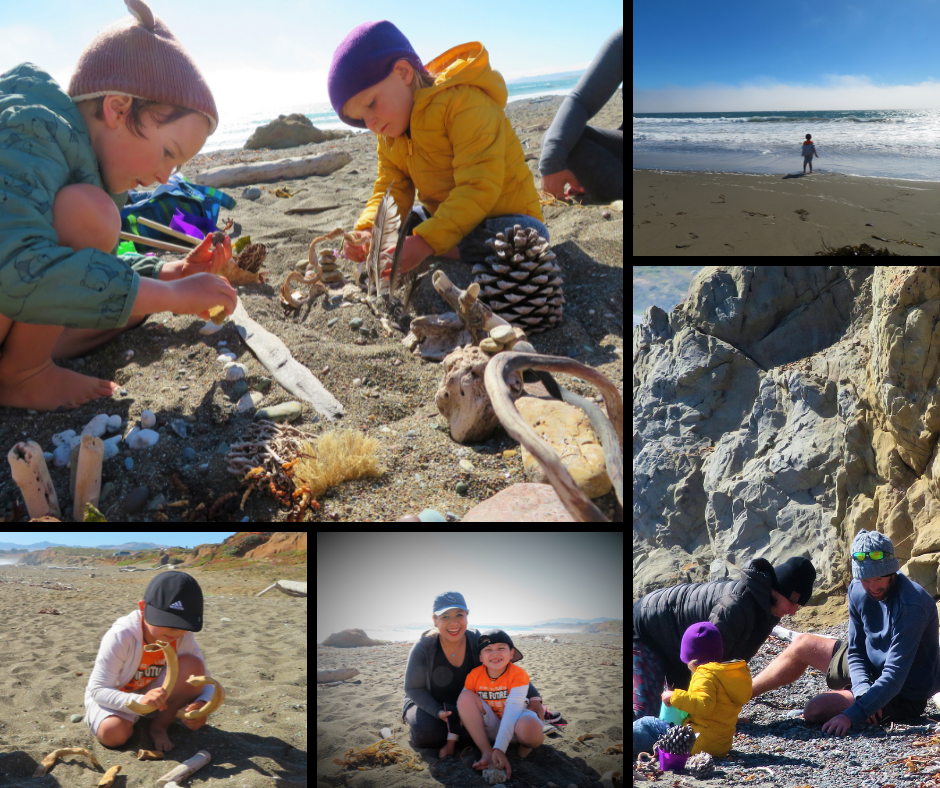 UPCOMING FAMILY FIELD TRIPS:
THESE DATES CAN ALSO BE FOUND ON OUR CALENDAR. Dates and locations subject to change. Event subject to cancellation with less than 3 families registered – invite your friends!
LAST ONE FOR SUMMER:
Sunday, July 25, 4-5:00pm >>> REGISTRATION $17 Early-bird fee by Wed July 15 / $22 after / registration closes  Wed July 21
Join me for our family-oriented nature-based mindfulness "field trip" to the eucalyptus grove at Montana de Oro State Park! We'll be exploring, creating, and engaging in fun woodsy- related activities that may involve storytelling, making friends with trees, and being creative. We will also slow things down a bit to learn how to pause and be more aware of the things we may miss in our busy and fast-paced lives. Explore, practice, and grow the essential life skills of mindfulness together by connecting to nature! It's a win-win! Exact location and additional details of what to bring will be shared closer to our event. There is an option to stay after for a bring-your-own family picnic.
Additional ones TBA! Stay up to date on announcements:
Parents! Get a babysitter and come to our
"adult-only" nature mindfulness meet-ups!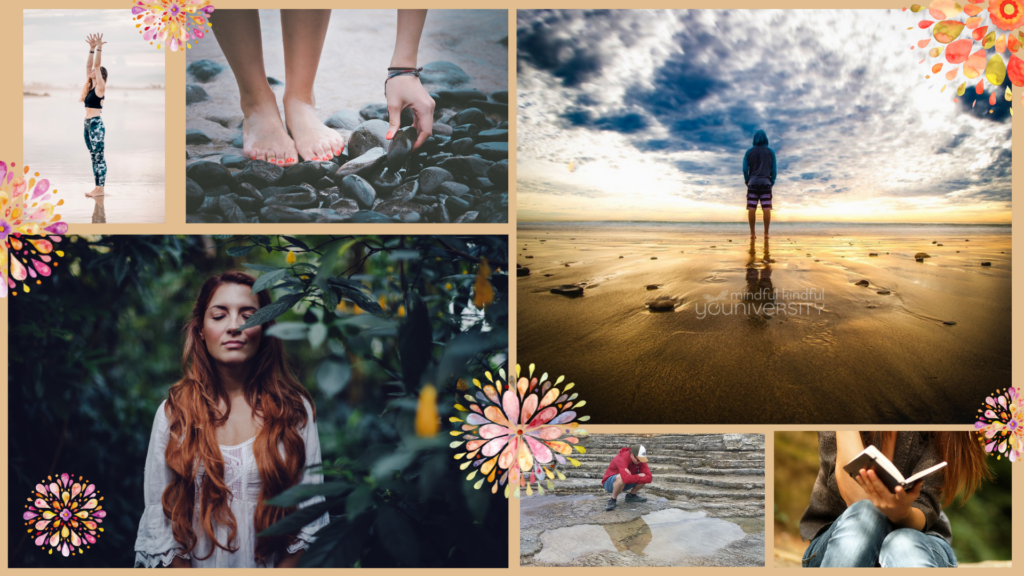 Can't come to our Family Field Trips?
Check out our

virtual "MIndful Explorers" membership

program
which provides your family with outdoor exploration activities to do together: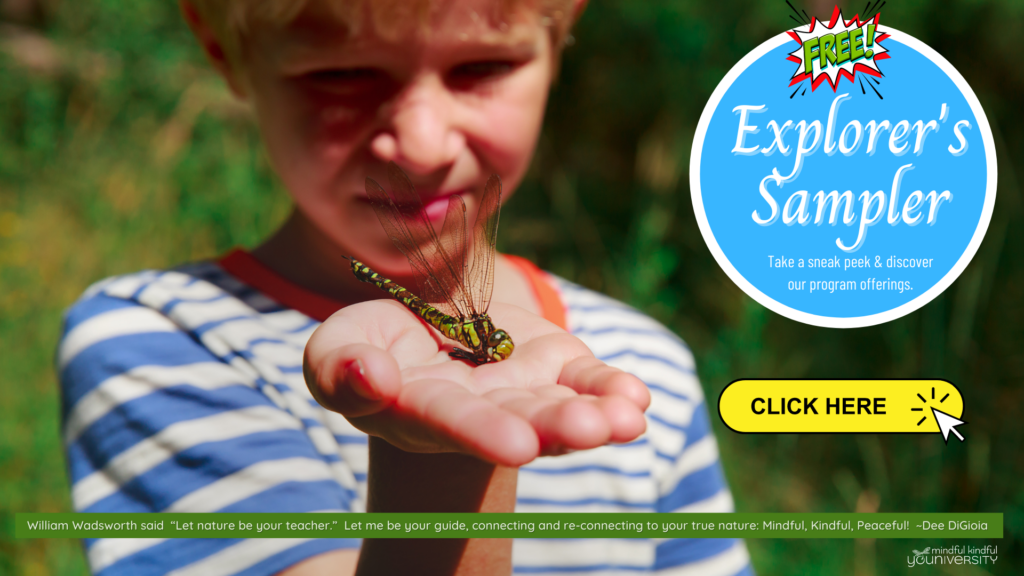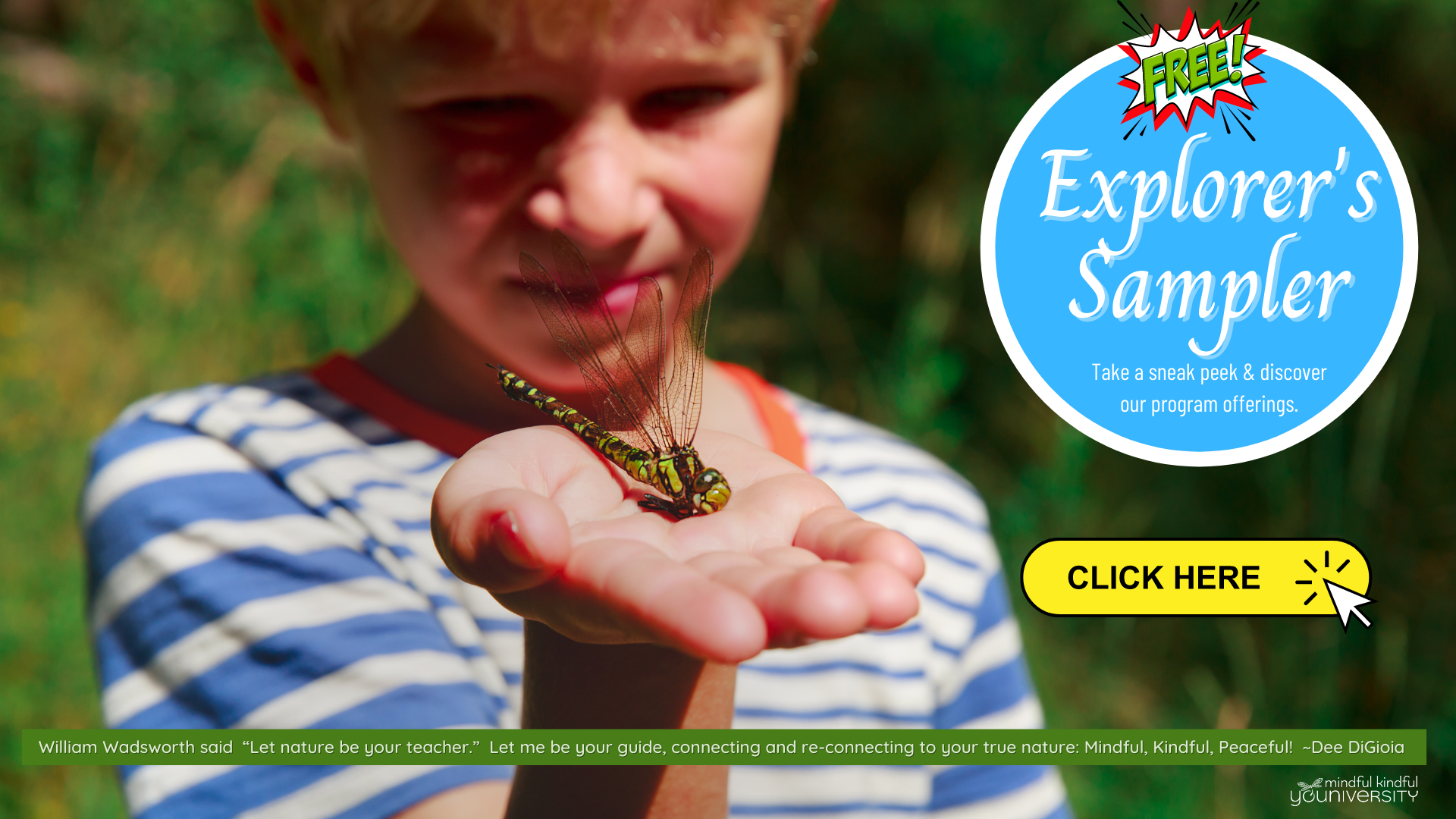 or text/call 805-270-5523
Learn more about Dee DiGioia, Certified Mindfulness,Yoga Calm, & Cognitive Behavioral Therapy & Life Skills Coach +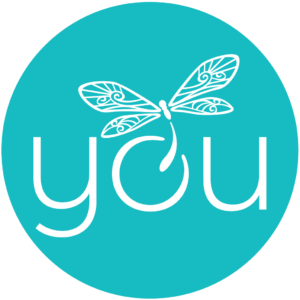 The symbolism of the dragonfly aligns with the intentions of Mindful Kindful YOUniversity. The dragonfly is often associated with transformation, wisdom, adaptability, resilience, and power. The dragonfly begins its life submerged under water as a nymph and endures many obstacles and challenges before emerging as the revered and beautiful dragonfly. As we shed any negative or unskillful patterns of limiting thoughts, behaviors, and habits, then we are growing our "wings" and are empowered to experience a whole new way of living in happiness, health, wisdom, and well-being. This is our true nature. May you be Mindful * Kindful * Peaceful * Skillful!